Yes – My first name was misspelled, but when done meticulously with flower petals, you won't hear me complain! 🙂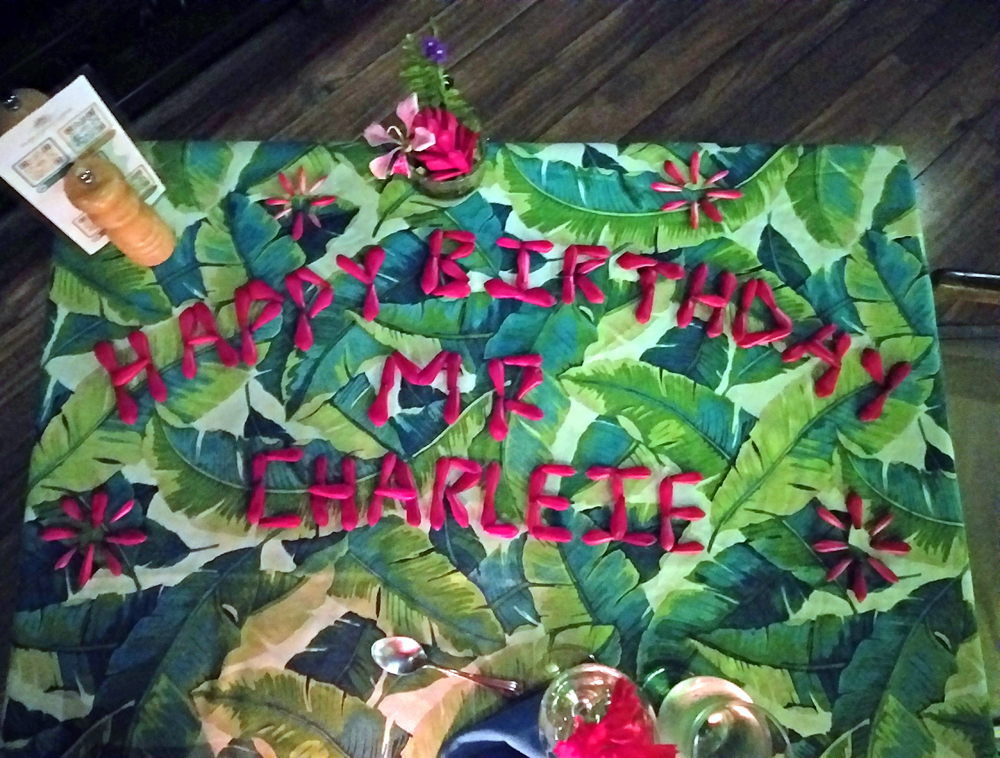 And . . .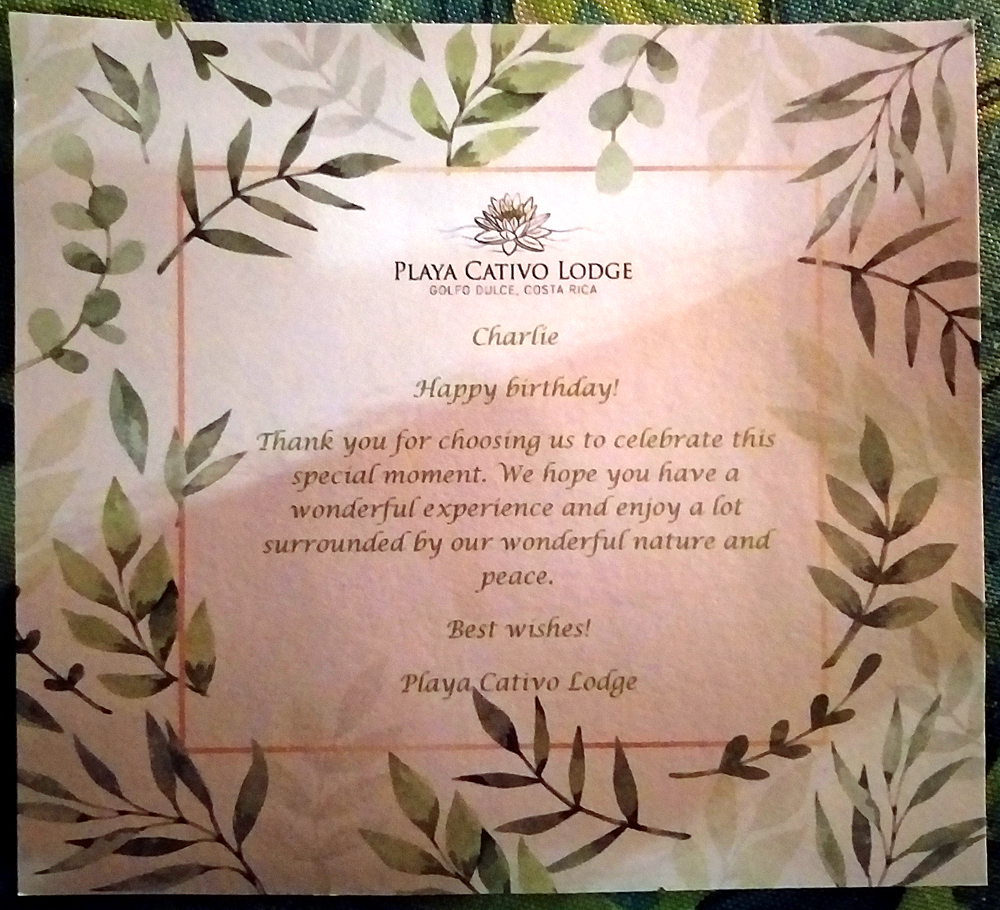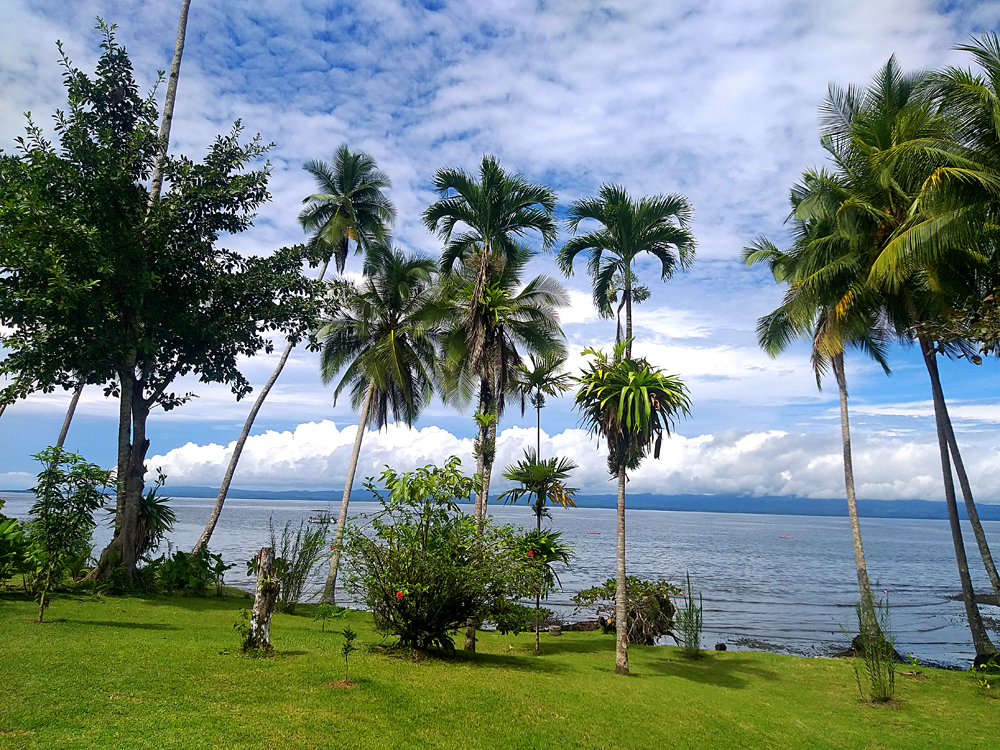 It wasn't raining at 6:30 last night, so I got to do my night hike and will share some frog and spider photos later. In addition to decorating my table with flower petals, the wonderful young waiters and waitresses served me a great shrimp cocktail and steak dinner, brought out a birthday cake and sang "Happy Birthday" in English! And by now I was kind of use to the sound of "Feliz Cumpleanos!" 🙂 And unfortunately I was too excited to remember to photograph the birthday cake with one candle on it! 🙂
From Dolphins and birds in the morning to Frogs, Spiders and Birthday Dinner at night, my 82nd birthday was a great day yesterday! And this morning I awaken to the usual Pacific Gulf of Dulce peaceful surf, birds singing and Howler Monkeys howling PLUS that beautiful sky pictured above. Life is good "Retired in Costa Rica!" 🙂
¡Pura Vida!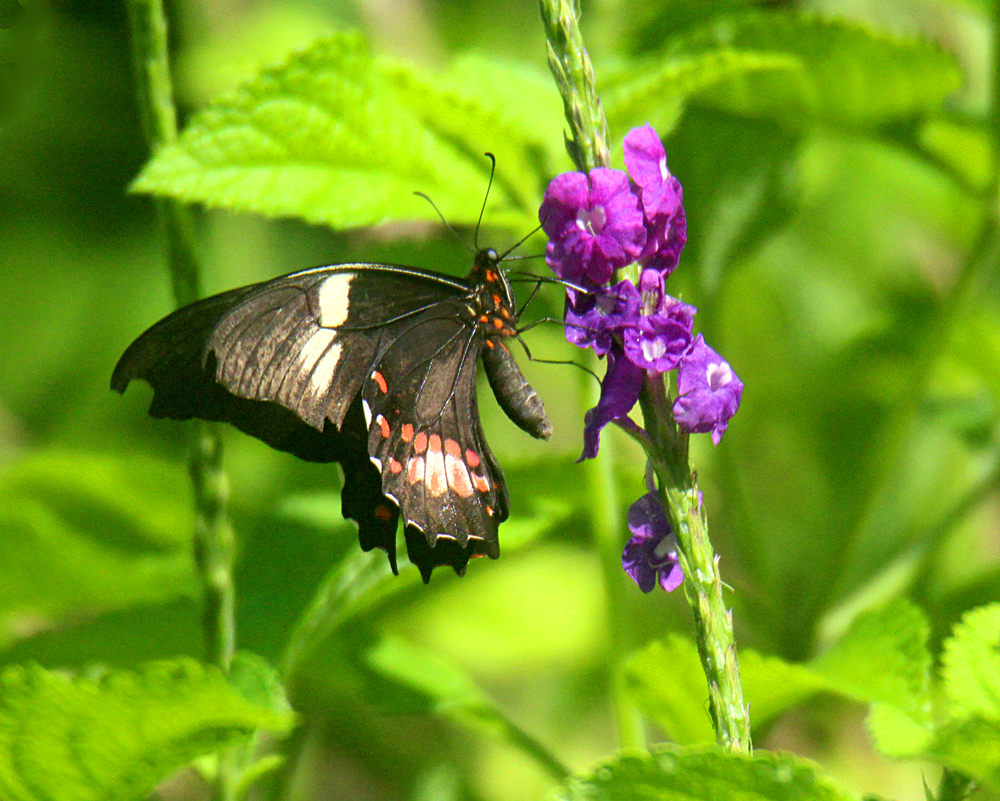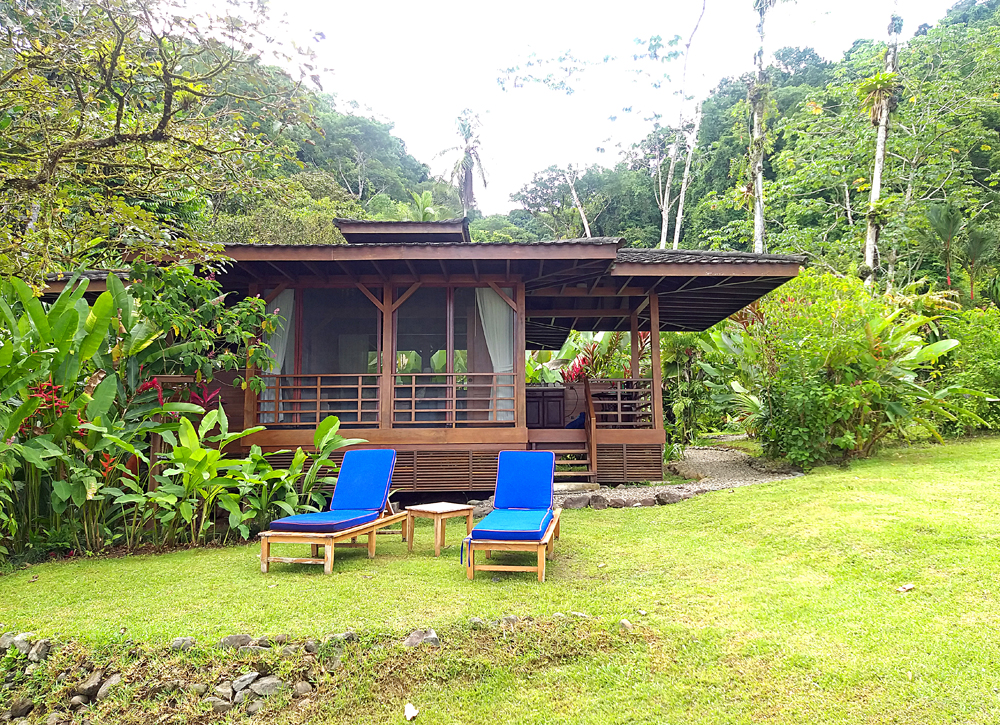 ¡Pura Vida!