Today was too busy because I had to take tours when they were available – two today! Morning and afternoon, both by boat and both with some rain. Reports on both great tours later but here's a male Green Iguana who, I know, is orange! The male Green Iguanas turn orange during mating season because that is supposedly more attractive to female iguanas than green! Hmmm! Who am I to question female iguanas?  🙂 I photographed it near my cabin after lunch today between the two boat tours.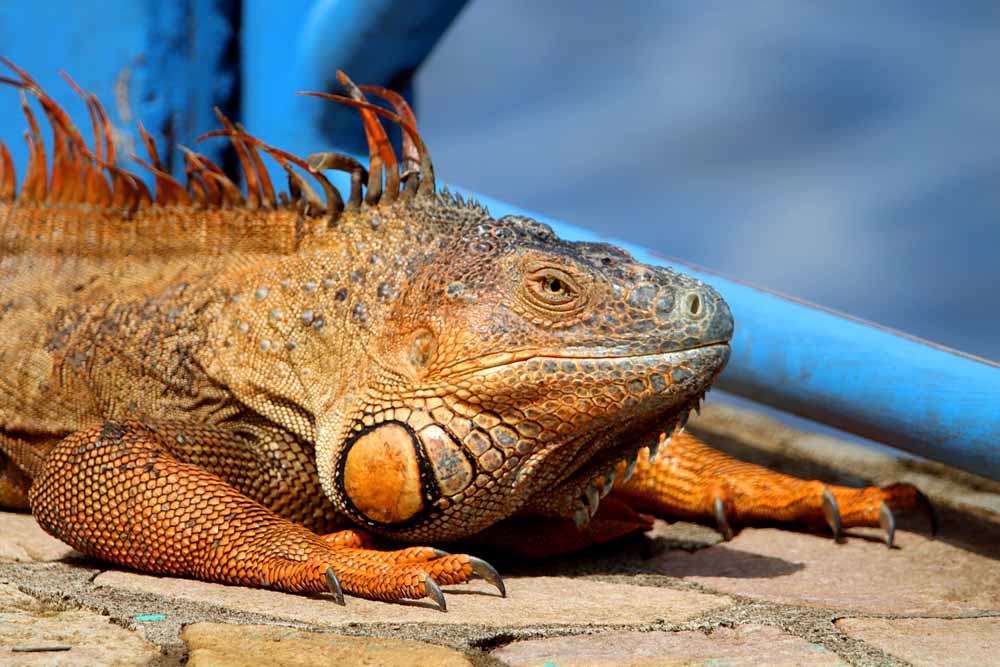 See my gallery of other Green Iguana photos.
And I read an article today about the new bus station in Alajuela that is finally open! It's the one I will use regularly.
Continue reading "An Iguana from Today & New Bus Station Open in Alajuela"