UNDER CONSTRUCTION or really "just begun." I'm too busy most of my time to write like this while preferring to photograph nature, usually birds or butterflies here in Costa Rica! 🙂
Introduction
The Merriam-Webster online dictionary says: "A saga is a long and complicated story or series of events."
And I don't think my life has been any longer or more complicated than anyone else's necessarily, but the few times I've contemplated a biography it has always seemed in my mind like too many complicated events and more stories or events than I can recall or properly tell. But once again I will try to begin the story or stories of my life in some organized and meaningful way.
First I should point to the current collection of little biographies (written for specific purposes, some written by other people) under my ABOUT page on this website which also includes links to a series of printed "scrapbook" biography books (4 volumes) that can be viewed electronically or in the printed form in my bookstore as mostly photo books made when I digitally copied years of physical scrapbooks before destroying them for a lack of storage space.
Also under ABOUT is a collection of Life Stories I have written down from different periods of my life over the years and expanded some when at McKendree Retirement Village as I participated in a writing club for less than two years. Plus there are also the spasmodic Journals I kept over different short periods of my life and personal pages on hobbies and interests that again share about my life only in spots or "splotches" but still no total story which I will try to stitch together here.
It should also be noted here that earlier this year (2022) I tried to start a type of "spiritual biography" online under HIS SPIRIT called "The Arc of My Soul" inspired by Quaker Friends literature I read with that title but I did not get further than a similar outline to the chapter titles below and now I can't find it. 🙂 Whew! Yes my efforts have been too scattered! Maybe this will be where I put it all together as one continuous story. While at the same time continuing my nature-focused life in Costa Rica which I blog about almost daily 🙂 Here's the now planned 8 Chapters or basic outline of my "Saga:"
Contents
Pioneering Roots
Explorer Child
Impressionable Adolescent
Goal-oriented Single Young Adult
Debilitating Marriage and Conservative Associations
Starting Life Over – Gambia & Nashville
Starting Life Over Again & Again (2 changes)
Retired in Costa Rica
1. Pioneering Roots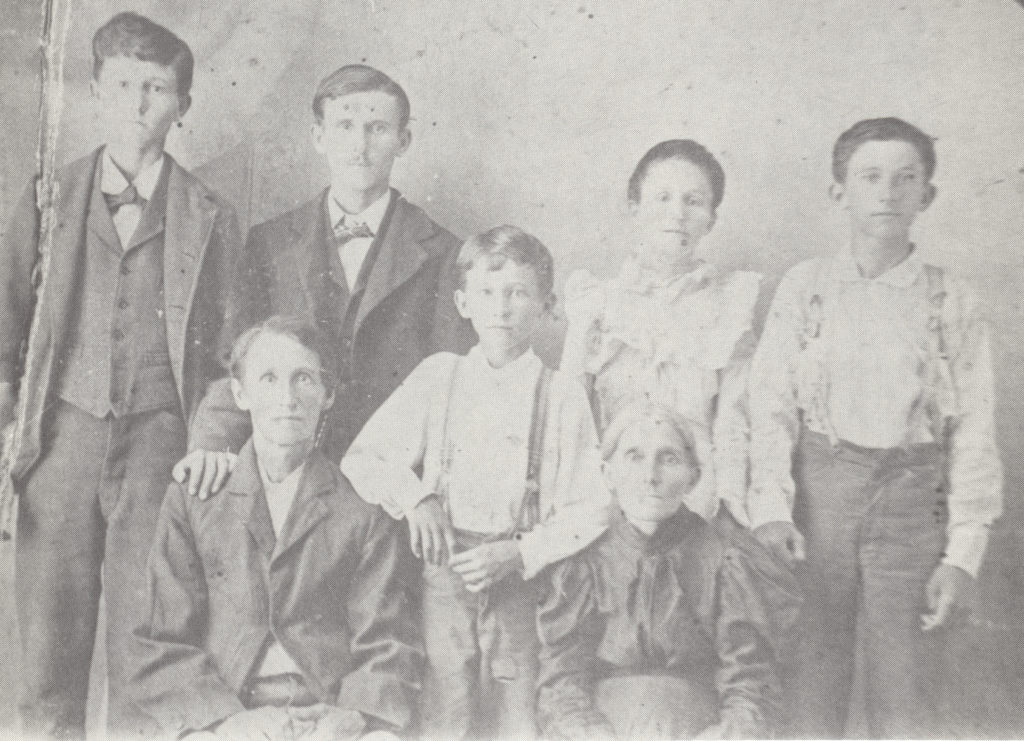 MY ENGLISH ANCESTORS HELPED COLONIZE AMERICA
FATHER'S LINES
On 28 October 1636, Benjamin Doggett (WikiTree link), my paternal 6th Great Grandfather, was born to William Doggett III in Ipswich, Suffolk, England, who went on to become an Anglican Minister and pioneering missionary to the American Colonies where he was the first full-time pastor of St. Mary's Chapel Church. St Mary's Whitechapel is now an Episcopal church in Lancaster, Virginia, founded in 1669, and located three miles south of Lively, in Lancaster County, in the Northern Neck. The parish of St Mary's Whitechapel is notable for being the birthplace of Mary Ball Washington, mother of George Washington. Benjamin was the pastor of the Ball family.
Benjamin is buried under the floor of this former Anglican church that I have visited and his descents lived in Virginia, Georgia and Alabama before George Washington Doggett, my paternal great grandfather, moved from Choctaw County, Alabama to Bradley County, Arkansas where my father was born and raised on a farm and where I too was born, but not raised.
More can be read about my paternal family tree on this site at Doggett-Parnell Family Lines or finding my family tree on Ancestry.com.
MOTHER'S LINES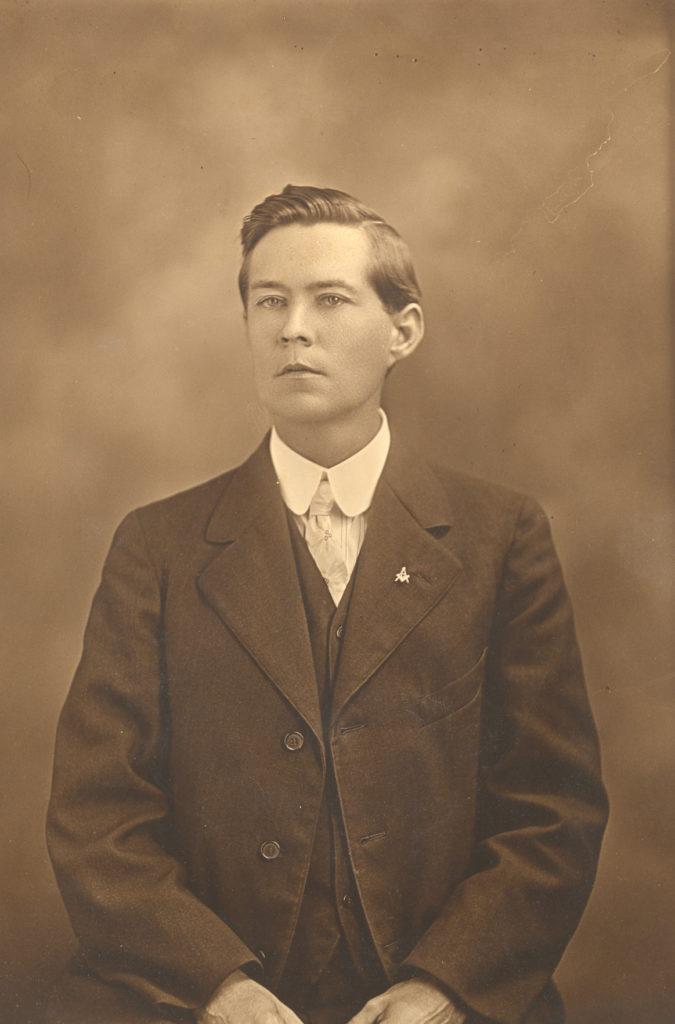 While in one of my Mother's lines (her Father's, Hardgrave line) on 3 October 1631 my maternal 9th Great-grandfather, Peter Hardgrave, was born in Wakefield, Yorkshire County, England, and like Benjamin Doggett, migrated to the American Colony of Virginia in the mid-1600's, but he to York County, Virginia, where the Hardgrave's stayed longer than the Doggett's and then migrated through Tennessee where my 5th Great Grandfather, Francis Hardgrave, lived in Nashville like me for years and I had the honor of maintaining The Nashville Hardgrave Cemetery (for a while, once finally discovered) just over the county line in Williamson County. His descendants migrated to Johnson County, Arkansas, where they were pioneers along with Mother's other lines of Hunt and Jackson with Mom ending up being born in Oklahoma during the short time her father worked there, but she grew up in Fort Smith, Arkansas on the Oklahoma state line.
More can be read about my maternal family tree on this site at Hardgrave-Hunt Family Lines or finding my family tree on Ancestry.com.
HOW TWO FAMILY LINES MERGED TO CREATE ME
One of Mom's maternal uncles, Walter J. Hunt (her mother's brother) ended up spending most of his medical career as the family doctor in the little southeast Arkansas farming town of Warren, Bradley County, the nearest town to the Wood Doggett family farm where my father grew up.
As a Junior in Fort Smith High School, Mom was mature enough to take on a job or other similar responsibilities, thus when her Mother's brother, her "Uncle Doc" offered her a summer job working in his Hunt Hospital in Warren, mother jumped at the opportunity and her mother allowed it as she had high respect for her medical doctor brother. None of them knew what it might lead to. 🙂
Since the Presbyterian Walter Hunt had moved to Warren, he and his wife Gay (who grew up Southern Baptist) joined the First Baptist Church of Warren, the largest and main church in that town. They attended worship every Sunday morning and of course took Louise (my Mom) with them since she was living in their house with their younger adopted daughter Patsy Ruth. Early that summer Mom asked a local friend her age who that good-looking boy on the back row of the church choir was. It was Lloyd Everett Doggett and soon they were introduced and dated that summer in Warren between Mom's Junior & Senior years in high school. Dad had just graduated from Warren High School and was working in the only hotel in Warren, not sure his position, probably Bellman and general flunky at the age. Later he got a job as clerk in a clothing store which suited him better and became his life's work. They never told me what they did on their dates, but in 1938 no one had much money, so it was something simple! 🙂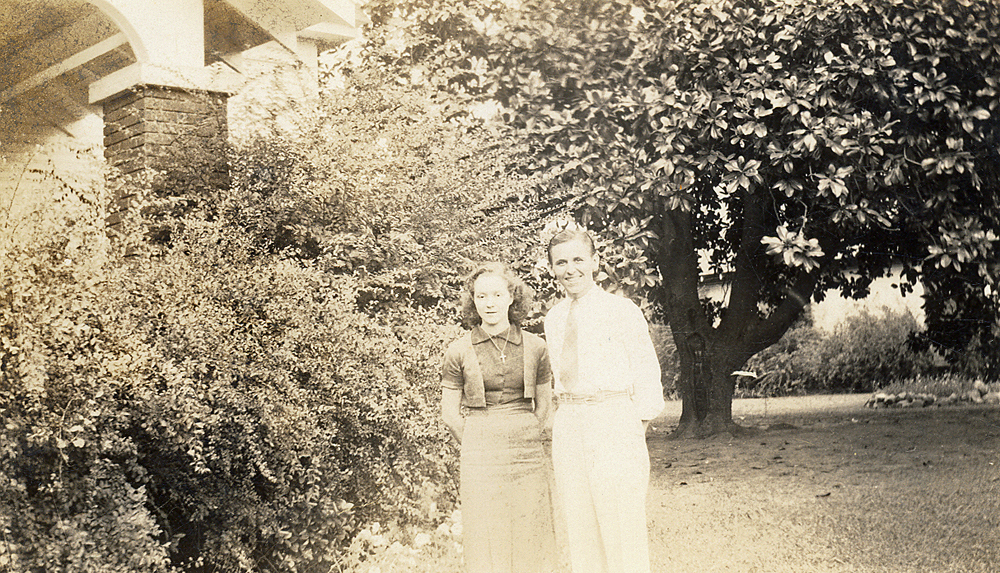 During Mom's senior year they corresponded regularly and Dad went to Fort Smith on the bus for a visit once. I don't remember Mom ever telling me if their family visited Uncle Doc during her Senior year, but certainly possible, though difficult financially. Of course Uncle Doc invited his niece Louise back to work in his hospital the following summer after Mom graduated from high school and they were together all summer and by September they decided to get married without all the expense and hullabaloo and eloped by going to a county office in nearby Fordyce, AR and came back to Warren as "Mr. & Mrs. Doggett" where they lived in a small apartment(s) for around two years or so and Dad worked for a clothing store in Warren.
MY BIRTH
So nine and a half months after their marriage the two of them were on a traditional 4th of July Picnic in or near Warren, Bradley County, Arkansas when as some say, "It happened!" Birth pangs which Mom blamed on having eaten watermelon! 🙂 Years later, for my 73rd birthday, I wrote this little poem about my birth as an activity for the amateur writer's group I belonged to while at McKendree Village Retirement Center in a suburb of Nashville. You might also find Mom's Watermelon & Firecracker Stories about my birth interesting. 🙂
THE ARC OF MY SOUL
The following quote is from an article by Donald W. McCormick in the Quaker Friends Journal of April 18, 2022 and is my guide for adding this "Arc of the Soul" section at the end of each chapter of my life story.
"Divide your life into roughly ten periods. For each period, you write down a phrase or two that describes your image of God or the sacred, and your main sources of meaning. This helps you see how these evolved throughout your life. It can help you see where the Spirit has been leading you."
~James Fowler
Some will be just short statements and some more involved though my spiritual & religious activities will be woven throughout the main stories of my life since for a good portion of my life Spirituality or "following Jesus" was my goal in life and and in most of my work or jobs.
~James Fowler
THE ARC OF MY SOUL – For this Ancestry Section (before born) I will say that both of my major family lines saw God & Soul in traditional ways that were somewhat similar but slightly different. Mother grew up in a Presbyterian Church which represented most of her extended family and Dad in a small, rural and more conservative Missionary Baptist Church. Since they met in a larger Southern Baptist Church they both changed churches to become Southern Baptist which is of course how I was raised. Mom's "Soul" or spirituality was very quiet and personal with little ever shared with any of us. She was the shy, quiet person in our lives. While Dad was more outgoing and people-centered in his work and all other relationships, though I might call Dad's "An Apologetic Soul" or spirituality which proclaimed God strongly in his singing of gospel music, but privately or in the family was always apologizing for not being a better Christian and husband/father to us. To me he was always humble, friendly and kind and that is how I saw him relating to other people, though he had problems with alcohol and maybe could be labeled an alcoholic or I would tend to say for most of his adult life more of at "border-line alcoholic." Mom would say she was praying for me, though seldom participated in church which disappointed me, while Dad would sing in the choir (in the early years) and apologize for not being a better father and then express his appreciation of me and for everything I did. The different spiritualities of my Mom & Dad created a strange set of roots for the beginning "arc of my soul." 🙂
Related Ancestry Pages
2. Explorer Child
To be written . . .
3. Impressionable Adolescent
To be written . . .
4. Goal-Oriented Single Young Adult
To be written . . .
5. Debilitating Marriage & Conservative Associations
Merriam-Webster Definition of debilitating: "causing serious impairment of strength or ability to function."
To be written . . .
6. Starting Life Over – Gambia & Nashville
To be written . . .
7. Starting Life Over Again & Again
To be written . . .
8. Retired in Costa Rica
To be written . . .
To look at all the little pieces of my life check out the list of things under the ABOUT tab of this website and maybe I will eventually have a single story here! And to keep up with my life in retirement, subscribe to my Blog. (Type your email in right-hand column where indicated for email notice of each post.)
¡Pura Vida!