I did a very quick and sloppy photo of each page of all my scrapbooks when I moved to Costa Rica because I simply don't have the space for the many boxes of scrapbooks. I have now put those scrapbook page photos in galleries under the locations where I lived at the time. All the photos are not great and a few blurry, but it is all I have now. Also see below the list my "Disclaimer" page from one of these scrapbooks concerning the original scrapbooks from my marriage that Ginger took and I never got to copy, thus 1970-1989 I tried to remake with what photos I could find or copy, but not the same as the original scrapbooks, all of which I made. Ginger would never make them, but she took them. Yet what I rebuilt for those years and all the other years of personal scrapbooks together (65 scrapbooks) make up the best and most personal biography or story of my life.
LETTERS: Mom saved most of the letters that I wrote her over the years and they tell a story too! All her saved mail was photographed and saved by years in my photo galleries under the places I lived in those years. They include all her mail but most is letters from me. They are linked to on Mom's Page and also linked on the main page of my Journals web pages.
CLICK a title to go to that scrapbook.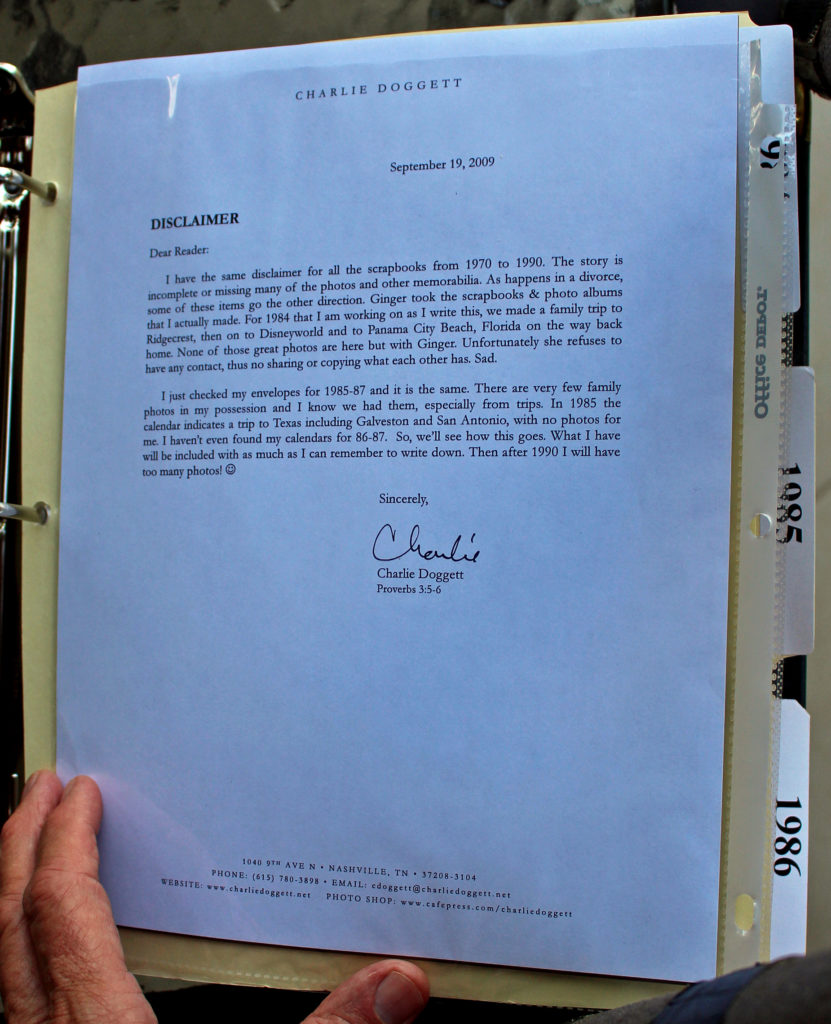 ¡Pura Vida!
Back to the ABOUT page.