NOTE: When I returned from The Gambia I thought I might nee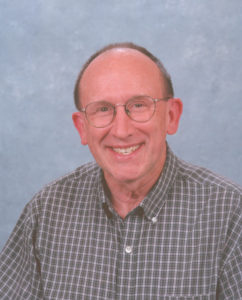 d this in case I wanted a job but really never needed it, not wanting another official job. It is similar to the resume I had in 1999 when actually looking for a job, just one more position added to it, the Gambia experience. It ends up being a good "About" item for my personal website. This photo is the closest one to 2003, made in January 2004, the portrait for FBC Nashville Church Directory. I was an urban retiree living in downtown Nashville in row houses across from the Capital Bicentennial Mall State Park. Fun!
RESUME
Charlie Doggett
1040 9th Ave. North
Nashville, TN 37208-3104
(615) 780-3898
cdoggett@charliedoggett.net
Objective: Resume for personal web site as chronicle of career life. This is a 2003 update of the resume prepared for the International Mission Board for my appointment in 1999. I used a Microsoft Word template which accounts for the particular format and all the words in ALL CAPS which would not be my choice.
PERSONAL INFORMATION
Legal Birth Name & Date
Charles Everett Doggett
BORN JULY 4, 1940, WARREN, BRADLEY CO., ARKANSAS
SOCIAL SECURITY NUMBER: XXX-XX-XXXX
PASSPORT NUMBER: XXXXXXXXXXX
Marriage & Divorce
Virginia Ann Hearn
MARRIED, AUGUST 15, 1970, DALLAS, TX
DIVORCED, DECEMBER 1990, NASHVILLE, TN
Children
Jason Everett Doggett
BORN NOVEMBER 3, 1973, MEMPHIS, TN
LIVING AND WORKING IN ASHEVILLE, NC AT TIME, NOW UNKNOWN
Julianne Marie "Juli" Doggett
BORN DECEMBER 5, 1979, NASHVILLE, TN
DIED AUGUST 18, 1997 OF COMPLICATIONS FROM KIDNEY FAILURE
SPIRITUAL MILESTONES
PROFESSION OF FAITH, APRIL 22, 1950, ELDORADO, AR
CALL TO MINISTRY IN BSU, 1958-60, NORMAN, OK
LICENSED TO GOSPEL MINISTRY, JANUARY 6, 1960, NORMAN, OK
ORDAINED TO GOSPEL MINISTRY, FEBRUARY 25, 1962, CHIDESTER, AR
RENEWAL OF MY CALL DURING THE 1998 MISSION PROJECT IN KENYA
CALL TO THE GAMBIA, JUNE 8, 1999, NASHVILLE, TN
Personal Mission Statement
Written August 17, 1995
MY ATTITUDE SHOULD BE THE SAME AS THAT OF CHRIST JESUS… PHIL. 2:5
MY VALUES COME FROM HIM, WHOM I BRING TO THE CENTER OF MY CIRCLE OF INFLUENCE.
MY SECURITY, POWER, WISDOM AND GUIDANCE FLOW FROM HIS EXAMPLE/TEACHINGS AND THE HOLY SPIRIT.
PROFESSIONAL EXPERIENCE
1999-2002
International Mission Board of SBC
The Gambia, West Africa
BUSINESS FACILITATOR. And Jola People Group Team Member.
1977-1999
LifeWay Christian Resources
Nashville, TN
PRODUCT DEVELOPMENT SPECIALIST. Business Support Services 1992-99
PRODUCTS COORDINATOR. Discipleship Training Staff 1988-92
MARKETING & PROMOTIONS COORDINATOR. Discipleship Training Staff 1982-88
EDITOR. Edited youth curriculum materials in Discipleship Training 1977-82
1975 to 1977
Bethany Baptist Church
Dallas, TX
MINISTER OF EDUCATION/ADMINISTRATION. Supervised all staff except Pastor and Minister of Music, including Youth Minister, Day Care/Children's Minister, Food Services Director, and custodial staff. I managed finances, property with remodeling program done, education programs, and was evangelism leader in association and church, plus volunteers supervision, PR, etc. for a church of 2,000+.
1969 to 1975
Brotherhood Commission, SBC
Memphis, TN
DIRECTOR, PIONEER ROYAL AMBASSADOR DEPARTMENT. Supervised staff of three, including editor of Pioneer RA materials. Did all field service for this youth boys mission education program. Rewrote all Pioneer RA manuals for the 1970's program, including the Royal Ambassador Campcraft book. Regular author of dated curriculum materials and articles for magazines. Designed and directed the 1973 National RA Congress in St. Louis, Mission Games 74 in Orlando, and two mission trips to Mexico. Helped start RAs in Trinidad with leader training. Frequent speaker nation-wide.
1962 to 1975
Other Full-Time SBC Church Positions
USA
YOUTH MINISTER. Hillcrest Church, Dallas, TX 1967-69
YOUTH MINISTER. Miami Springs Church, Miami, FL 1965-67
YOUTH MINISTER. Beverly Hills Church, Dallas, TX 1962-65
Part-Time SBC Church Positions
USA
MINISTER OF YOUTH. Belmont Heights Church, Nashville, TN 1979-81
MINISTER OF EDUCATION. Harpeth Heights Church, Nashville, TN 1979
PASTOR. Chidester Church, Chidester, AR 1961-62
YOUTH DIRECTOR. Third Street Church, Arkadelphia, AR 1960-61
ASSOCIATIONAL, STATE & SBC CONFERENCE LEADER. For Sunday School, Discipleship Training, and Royal Ambassador leadership in three states and at Ridgecrest & Glorieta Conference Centers. 1963-89
EDUCATION
1962 to 1965
Southwestern Baptist Theological Seminary
Fort Worth, TX
M.R.E. – MASTERS OF RELIGIOUS EDUCATION
1960 to 1962
Ouachita Baptist University
Arkadelphia, AR
B.A. IN SOCIOLOGY, MINORS IN PSYCHOLOGY & RELIGION
LEADER IN MISSIONS CLUB
1958 to 1960
University of Oklahoma
Norman, OK
PRE-MED STUDENT FOR THREE SEMESTERS
CALLED TO MINISTRY AND LICENSED TO PREACH BY E.F. HALLOCK
OTHER EXPERIENCES & HONORS
1989-Present
First Baptist Church Nashville
Nashville, TN
MISSIONS COMMITTEE 2003-2005, as chair 2004-2005
SUNDAY SCHOOL TEACHER OF MEDIAN ADULTS, 1996-1999
MEMBER OF PR COMMITTEE, 1999
DIRECTOR OF DIVORCE RECOVERY MINISTRY, 1990-92
1982-89
Judson Baptist Church
Nashville, TN
SUNDAY SCHOOL TEACHER, 5TH/6TH GRADE, 1985-87
DISCIPLESHIP TRAINING DIRECTOR, 1987-89
1979-97
Active Public School Leader
Nashville, TN
ALWAYS INVOLVED IN PTA/PTO
BURTON SCHOOL PTA VICE PRESIDENT, 1982-83
CUB SCOUT PACK 19 CUBMASTER, 1982-85
CHAIRMAN OF BOARD FOR STOKES MIDDLE SCHOOL EXTENDED CARE. 1984-86 & 1990-92 (DURING EACH CHILD'S TIME THERE)
PARENT LEADER AT GENESIS LEARNING CENTER, 1992-96
1957-96 HONORS
USA
PARENT VOLUNTEER OF THE YEAR, GENESIS SCHOOL, 1996
WHO'S WHO IN THE SOUTH AND SOUTHWEST, 1987
PERSONALITIES OF THE SOUTH, 1976
MEN OF ACHIEVEMENT, 1976
OUTSTANDING YOUNG MEN OF AMERICA, 1975
WHO'S WHO IN RELIGION, 1975
VICE PRESIDENT, DALLAS RELIGIOUS EDUCATION ASSN. 1969 & 1976
CERTIFIED AMERICAN CAMPING ASSOCIATION INSTRUCTOR, 1963
BOY SCOUT WOODBADGE AND ORDER OF THE ARROW BROTHERHOOD, 1962
CITIZENSHIP AWARD FROM TULSA OPTIMIST CLUB, 1957
1969-98 TRAVELS
44 States and 13 Foreign Countries
MOST ON BUSINESS AS CONSULTANT OR ON MISSION TRIPS
1959-2003 MISSIONS EXPERIENCES
USA & Foreign
FBC Nashville Mission Trip to Sparks, Nevada 2004 – Coordinator
MEMBER OF FBC NASHVILLE MISSIONS COMMITTEE 2003-2005
FBC NASHVILLE MISSION TRIP TO ALBERTA, CANADA 2003
ISC MISSIONARY TO GAMBIA, WEST AFRICA 1999-2002
EVANGELISM/CHURCH STARTING IN KENYA, JULY 1999
EVANGELISM/CHURCH STARTING IN KENYA, JULY 1998
5,900 Conversions and 26 new churches started in 9 days!
CONSULTANT/LEADER TRAINING IN CANADA & TRINIDAD, 1970'S & 80'S
DIRECTOR OF MISSION EDUCATION FOR SBC YOUTH BOYS – RAS, 1969-75
LED 3 YOUTH MISSION TRIPS TO MEXICO & SOUTH TEXAS, 1969-75
TENTMAKER SUMMER MISSIONARY, NEW YORK STATE, 1960
TENTMAKER SUMMER MISSIONARY, SEATTLE WASHINGTON, 1959
OTHER MINISTRY EXPERIENCES
1976
ACTION Sunday School Growth Program
Dallas, TX
DIRECTED THE FIRST "ACTION" PROGRAM IN DALLAS, ENROLLING 534 NEW SUNDAY SCHOOL MEMBERS IN TWO WEEKS. (ANDY ANDERSON PROGRAM)
1974
National Missions Games 74
Orlando, FL
DESIGNER & DIRECTOR OF YOUTH MISSION LEARNING EXPERIENCE (SIMULATION GAMES) BY BROTHERHOOD COMMISSION, FOREIGN MISSION BOARD, AND HOME MISSION BOARD
1973
5th National Royal Ambassador Congress
St. Louis, MO
PROGRAM DIRECTOR
1970-73
Evelyn Woods Reading Dynamics
Memphis, TN
PART-TIME INSTRUCTOR
1960-62
Revival Preaching
Arkansas
PREACHED 5 STUDENT-LED REVIVALS AS STUDENT AT OUACHITA
WRITINGS 1969-90
Books
Author
HOW TO PROMOTE DISCIPLESHIP TRAINING, 1990
THE ROOTS AND BRANCHES OF WOODIE HAYWOOD DOGGETT AND MARY CORNELIA PARNELL, 1989
6 ANNUAL FOREIGN MISSION STUDY PROMOTION/PLANNING KITS, 1987-92
JEWELS OF THE SEA FOREIGN MISSION STUDY TEACHING GUIDE, 1979
FLIGHT 1994 HOME MISSION TEACHING GUIDE, 1975
LAY RENEWAL WEEKEND YOUTH COORDINATOR'S MANUAL, 1974
CONTACT! PIONEER MISSION ACTIVITIES GUIDE, 1972
PIONEER RESOURCES, 1969
PIONEER VISUAL AIDE PACKET, 1969
Co-Author
DISCIPLEYOUTH NOTEBOOK & KIT, 1981
YOUTH AFFIRM: THE DOCTRINE OF THE CHURCH, 1980
MISSION GAMES, 1975
ROYAL AMBASSADOR CAMPCRAFT, 1972
PIONEER COUNSELOR'S GUIDE, 1969
PIONEER ADVENTURE, 1969
AMBASSADOR SERVICE, 1969
Magazine Articles & Dated Curriculum
Author
MORE THAN 150 ARTICLES OR LESSONS IN THESE AND OTHER PUBLICATIONS: LIFELINES, THE CIRCLE, FACTS AND TRENDS, BAPTIST PROGRAM, SUNDAY SCHOOL LEADERSHIP, OPUS 2, DISCIPLESHIP TRAINING, CHURCH TRAINING, THE YOUTH DISCIPLE, EQUIPPING YOUTH, CARE, CARE LEADERSHIP, ADULT LEADERSHIP, YOUTH LEADERSHIP, OUTREACH, PIONEER PLANS, BAPTIST YOUTH, BROTHERHOOD BUILDER, PROBE, PROBE (LEADERSHIP EDITION), CRUSADER, CRUSADER COUNSELOR, AMBASSADOR LIFE, AMBASSADOR LEADER, AND BAPTIST MEN'S JOURNAL.
EDITORIAL CREDITS
1977-89
Books & Magazines
Editor
1990:
HOW TO PROMOTE DISCIPLESHIP TRAINING
1987-92:
6 ANNUAL FOREIGN MISSION STUDIES, 4 BOOKS & 2 KITS EACH YEAR BY MULTIPLE AUTHORS
1983:
CHURCH CURRICULUM BASE DESIGN, DISCIPLESHIP TRAINING
1982:
DISCIPLESHIPYOUTH NOTEBOOK BY MULTIPLE AUTHORS & THE KIT
YOUTH AFFIRM: THE DOCTRINE OF BIBLICAL AUTHORITY, WILLIAM BLEVINS
MISSION TRIP TRAINING PACK, WRITER AND EDITOR
1981:
DEEPENING DISCIPLESHIP BY BILL HENDRICKS
YOUTH AFFIRM: THE BIBLICAL VIEW OF THE FAMILY BY BILL PINSON
1980
KEEP GIVING AWAY THE FAITH BY DAVE BENNETT
MISSION TRIP TRAINING PAK BY JOEL LAND & CHARLIE DOGGETT
YOUTH WEEK PAK '82 BY PAUL SUTTON
YOUTH AFFIRM: THE DOCTRINE OF THE CHURCH BY JIMMY ALLEN & KIT
1979
YOUTH AFFIRM: THE DOCTRINE OF MISSIONS BY ED SEABOUGH & BILL O'BRIEN AND KIT BY CAROLYN WEATHERFORD
1978
YOUTH AFFIRM: THE DOCTRINE OF SALVATION BY LAVONN BROWN & KIT BY WAYNE JENKINS
1981-82
THE YOUTH DISCIPLE AND THE YOUTH DISCIPLES LEADER PACKET (QUARTERLY DATED CURRICULUM)
1977-81
CARE, CARE FOR LEADERS, AND CARE KIT FOR LEADERS
(QUARTERLY DATED CURRICULUM)
HOBBIES
Photography
PHOTOS PUBLISHED IN LIFELINES, FACTS & TRENDS, AND THE 1999 LIFEWAY TRUSTEE REPORT
Walking
Hiking, Backpacking, Camping
I HAVE HIKED MORE THAN 60 LISTED TRAILS ACROSS COUNTRY
Genealogy and Family History
I HAVE WRITTEN ONE FAMILY HISTORY BOOK
Gardening
Reading
Internet
I HAVE CREATED 5 WEB PAGES
I USE INTERNET FOR INFORMATION SOURCE & E-MAIL
¡Pura Vida!
Back to LITTLE BIOS & RESUMES