I've had people tell me they remember things from when they were a baby. I don't. Thus this page is pieced together from the stuff Mom saved and what little I remember her or Dad talk about. The featured image is a photo of me looking up at my Dad holding our new baby Jerry.
For the first year or so of my life, Dad worked for Mays Cash Store in Warren and then I think he moved next door to the larger West Brothers Department Store and by the end of 1942 I think he was transferred to the West Brothers Department Store in Camden as Manager, with us definitely there by January 1943 and Jerry was born on August 24, 1943 with Mom returning to Warren for Uncle Doc to make the delivery.
We were in the middle of the era that the Library of Congress calls Great Depression and World War II, 1929-1945 with most people poor and life sometimes difficult. What Mom saved of the 1942-43 time I had earlier put together in a 1940-1944 Scrapbook Gallery. From that I present what little I know about our family before Dad left for the war. The images below are the same as in the above linked gallery without all of the photos of Mom's cousin Lucille. Click an image to enlarge or you can see it even larger in the above linked gallery.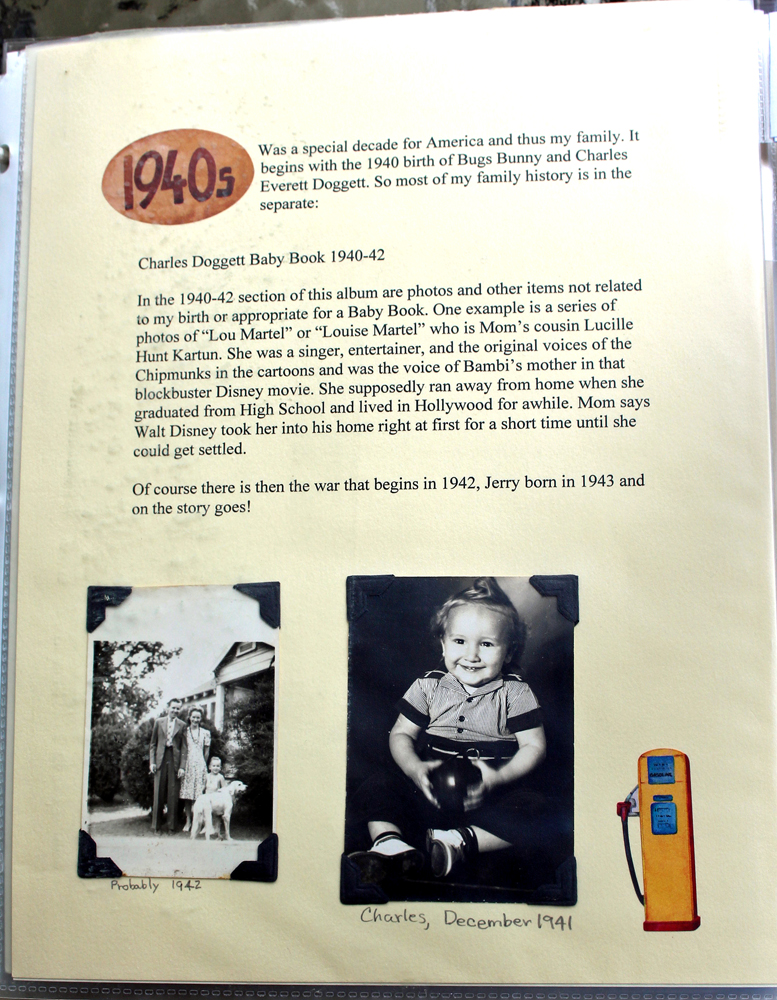 Or See Pages of my Volume 1 Printed Biography Preview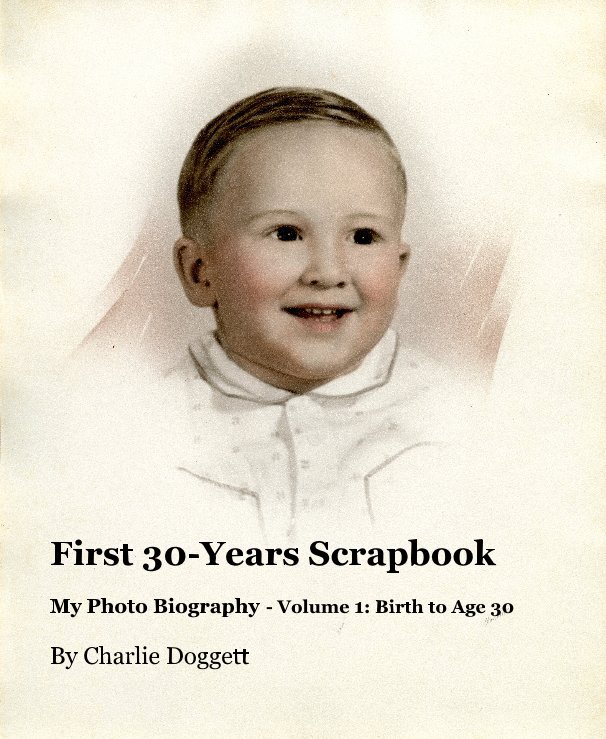 Related Links
The greatest generation was formed first by the Great Depression. They shared everything – meals, jobs, clothing.
~Tom Brokaw
¡Pura Vida!
Back to Family of Origin Page or the bigger FAMILY Page.