Nashville Zoo Docent
When I returned from The Gambia and got settled in my new house, I began volunteering at Nashville Zoo  (link to zoo web page) in the regular Volunteer Program from 2003 to 2005 when I received the 6-week training to be a Docent, which is a volunteer who does exhibit and conservation interpretation and education throughout the zoo and sometimes at special events offsite. And I have a gallery of My Nashville Zoo Photos which is a lot! And one of the sub-galleries is Photos of Me as a Docent.  Not a lot since I'm usually the one behind the camera!   🙂
I love our zoo and love doing this. "It has become a major part of my identity in Nashville." I regularly go to national and regional AZADV (Association of Zoo & Aquarium Docents & Volunteers) conferences and in 2013 I traveled with zoo docents from across the U.S. to Cuba for a nature tour of that beautiful island country. In 2011 the AZAD Conference in Memphis,   in 2010 the AZAD in Chicago,   and in 2007 St. Louis.
I have also visited zoos all over the U.S. and in several other countries. In my photo gallery use the Index of Zoos I Have Visited to see some amazing zoos! Each zoo visit gallery is a part of my "Pre-Costa Rica Travel" photo gallery and you can also find them there by dates.
In the early years I was the volunteer photographer for the Zoo with my photos appearing in all the promotional materials and in 2009 one of my zoo photos was chosen as the cover photo for the Greater Nashville AT&T White Pages Telephone Directory. Some of my photos also appear on zoo exhibit signs. I was on the planning committee for the 2015 Eastern Regional Conference for AZADV as the Photography Chairman but resigned that opportunity when I moved to Costa Rica.
This slideshow requires JavaScript.
Above are a few of the ways Nashville Zoo used my photos on campus or in promotion. I enjoyed the photography as much as the education work! And hopefully both were a big help to a lot of people as well as the zoo! See more of the photos they used on the page for My Photos Published.
After moving to Costa Rica I contributed to the new veterinarian hospital and got my name on a brick on the sidewalk leading up to the hospital: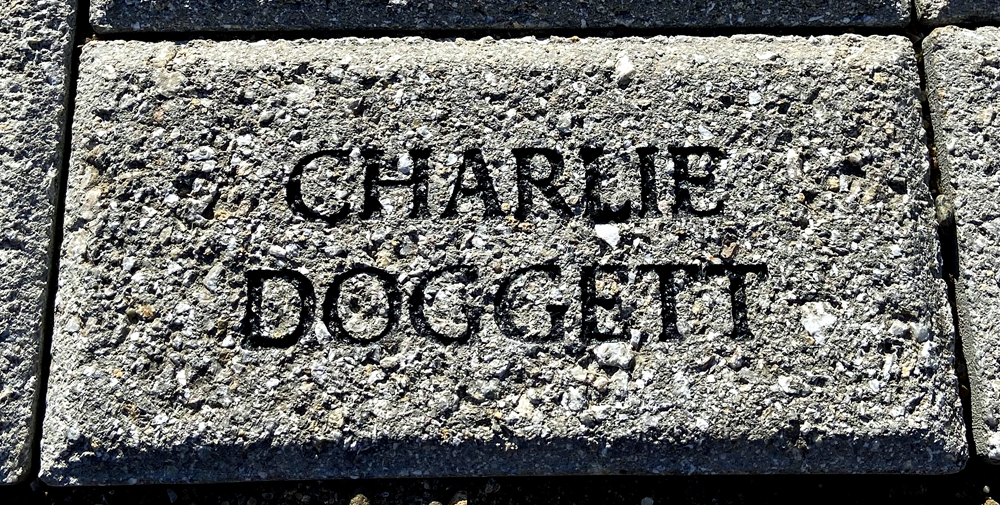 And I keep up with the zoo from here in Costa Rica through their newsletters, YouTube Videos, etc.
Only a life lived for others is worth living. — Albert Einstein