Most people of my generation have heard of both Anita Bryant and David Gates who were in high school with me all three years, graduating with me in 1958.
Anita Bryant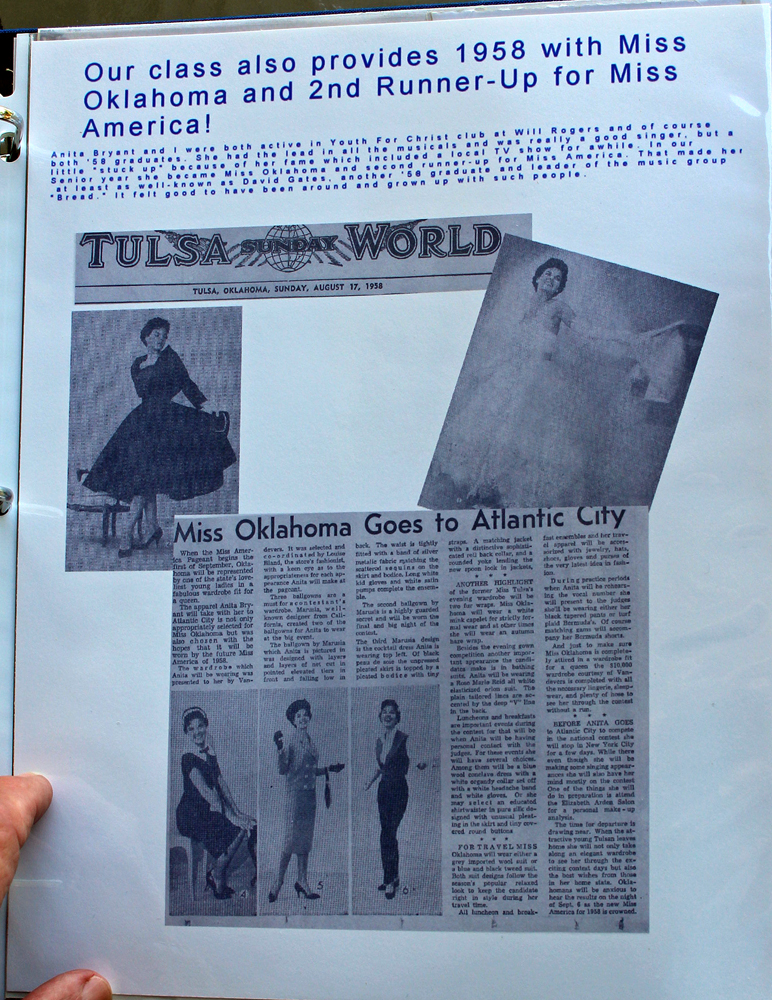 For some reason I had more classes with Anita Bryant and was also in the Youth for Christ School Club with her. But we were not close and in fact she thought or acted as if she was too good be associated with me. She was very arrogant and proud of her musical talent, the female star of most of the musicals we did back then, like South Pacific & Oklahoma!
She also had her on local TV show one of those years and during our senior year, 1958, She was Miss Oklahoma and second runner-up for Miss America – but was not popular or well-liked at Will Rogers High School and was never even a candidate for Homecoming Queen or other similar school honors.
Wikipedia has a very complete history of Anita Bryant.
About 7 years later we were in the same place together again, Miami, Florida, and as a Youth Minister of a larger Baptist Church I was in charge of the annual Associational Youth Rally one year and I contacted her through her agent and got her to sing and speak at the Youth Rally where she not only did not recognize or remember me, but had no time or interest in even speaking with me. By then she was the Florida Orange Juice spokesperson but soon lost that job with all of her right-wing anti-gay activity. Sometime after that her husband left her and I really don't know what ever happened to her (probably in the history above).
She was not at the 35th Class of '58 Reunion and I doubt she ever attended any of the reunions. She was never very friendly with any of us at Rogers, so all I can say was yes I was in classes with her and Youth for Christ meetings but never really knew her.
David Gates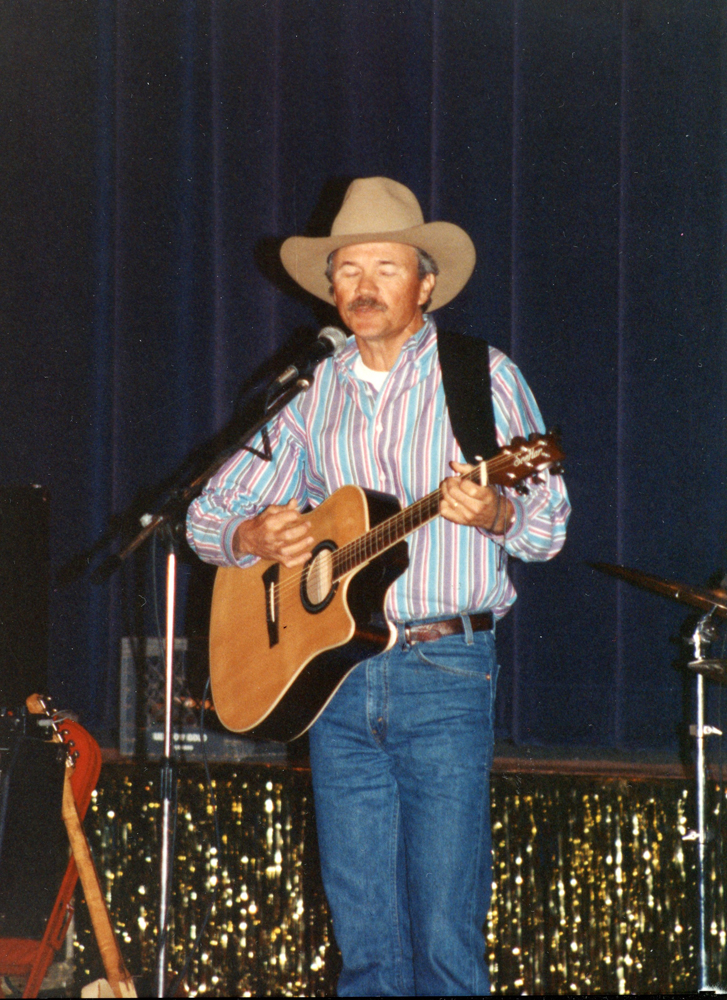 Now the friendly one of our class "famous" was the one I don't remember being in any of my classes nor in any other activities with, David Gates! And the only time I remember being around him was 35 years after we both graduated from high school! He sang at the one '58 Class Reunion I attended, our 35th Class Reunion in 1993 AT RIGHT —>
David Gates, (Good Wikipedia article) was lead singer for the music group "Bread." But before that in high school he had an earlier band and was a popular singer/entertainer.
As a quiet, shy introvert I would not likely have been in the same circles with a classmate who already had his own band and was becoming as well-known as Anita without her arrogance. He was among "the popular" leaders which I was not.
In fact here's what Wikipedia says about him during high school:
Gates formed his first band, The Accents, with other high school musicians which included a piano player, Claude Russell Bridges, who later in life changed his name to Leon Russell. During a concert in 1957, the Accents backed Chuck Berry.[2] In 1957, David Gates and the Accents released the 45 "Jo-Baby"/"Lovin' at Night" on Robbins record label. The A-side was written for his sweetheart, Jo Rita, whom he married in 1959 while enrolled at the University of Oklahoma studying law and pre-med. At Oklahoma he became a member of Delta Tau Delta International Fraternity.[3]

Wikipedia
And until I read that, I had no idea that we were both at OU together and both in Pre-med studies. Hmmmm. Both a small world and a big world for getting lost in! 🙂
He was really nice and friendly at the 35 year Reunion and sang well, but we don't know each other and I had no personal time with him.
¡Pura Vida!