A delightful vacation trip to Washington, D.C. last summer (link is to my photo gallery of the 2013 trip) was one of my best ever, getting around town by foot, rental bikes, and The Metro trains and buses. My hotel just two blocks from the National Mall was also nearly perfect as were all the many points of interest visited. But unbeknownst to me, an evil was brewing in my hotel, the Residence Inn Capitol.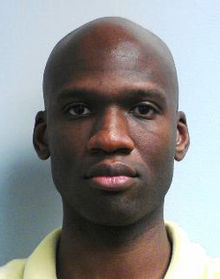 I arrived from the airport by subway and checked in to the Residence Inn on Saturday, September 7, 2013 right after two rapper guys, only a little eerie feeling. Sometime that same day a government contractor named Aaron Alexis also checked in. We never met but it is likely our paths crossed in the lobby or during the complimentary breakfast each of my seven mornings there. I checked out the morning of September 15, 2013 and flew back to Nashville.
The next morning, September 16, 2013, Aaron Alexis left the hotel for the nearby Navy Yard where he had done contract work, entering one of the buildings shortly after 8:00 AM, the apparently delusional man began a shooting rampage that killed twelve people and injured many more. That part of town was in chaos much of the day and I was fortunate to have left the previous day.
When that evening's PBS Newshour announced where the shooter had been staying, showing footage of the hotel entrance I had traversed several times a day for the previous week, a funny feeling came over me. I had been sleeping in the same hotel with the shooter for all seven nights! It was an eerie feeling! Uncanny! Maybe scary! Coincidences are just part of the serendipity of life and if I had not seen the one news piece that mentioned the hotel, I would have had little connection to the horrible 2013 Navy Yard Shooting.
This story was written in 2014 for the "Writer's Club" at McKendree Village Retirement Center in Nashville, Hermitage, TN.
My photo gallery of the otherwise excellent trip:
2013 September – Washington, DC