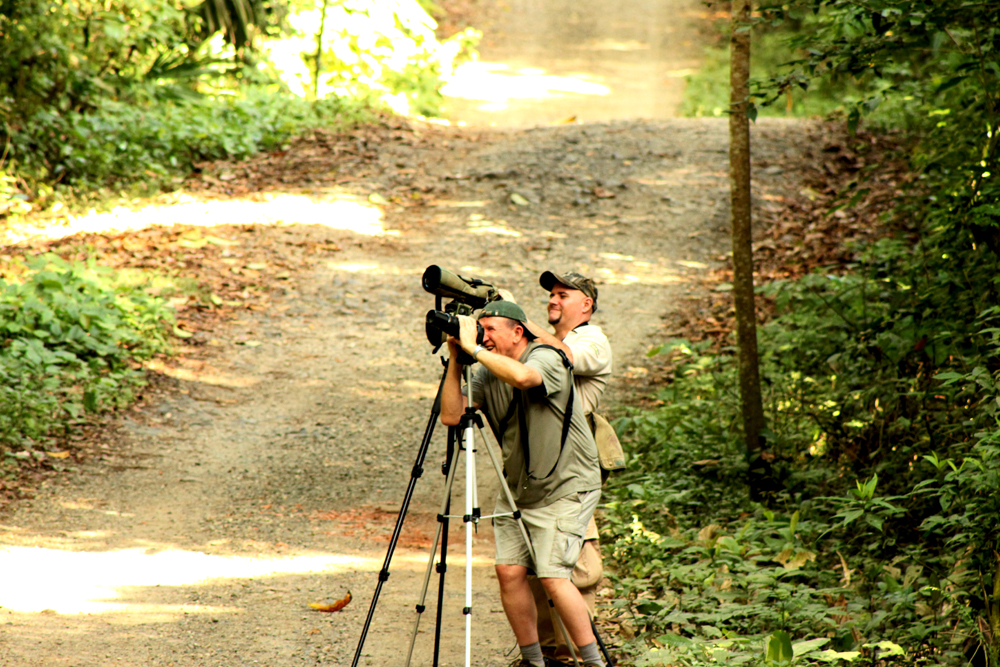 I seriously considered retiring in Panama but for several reasons Costa Rica won out for me. See my 2014 blog posts on how I made my final decision. And it is interesting that one of the couples on the 2014 "Live in Costa Rica Tour" with me tried Atenas where I now live and then tried Panama and decided to stay there in a condo about halfway between David & Boquete which is pretty much a North American settlement. I didn't retire here to be with just other Americans!  🙂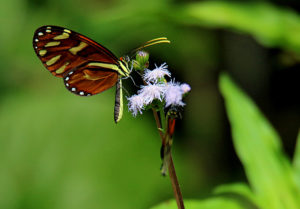 Like Nicaragua, Panama is next door and I expect to have more trips there in the future, mainly for birding. And you birders can see my Panama Life List on eBird which is second only to Costa Rica for the number of species photographed (138). Or see my Panama Birds photo gallery for the pictures!
I will add stories here later, but for now I am linking the photo galleries of my three visits to Panama. All three were very good and I recommend Panama not only for birding but for other interests you might have. Panama City is the biggest city in Central America (remember that Mexico City is in North America), meaning that there you have about anything you can find in the United States.
As you will see in my galleries there is some nice historical preservation and museums in the city. Outside of the city you have a few indigenous people reserves that are fun to visit (featured photo is in Embera Village) plus there are some beautiful beaches on both coasts and even a quaint group of islands that are popular with tourists. Of course my emphasis is birding, but I show some of the other here. Enjoy my photos of three trips to Panama:
My Panama Photo Galleries +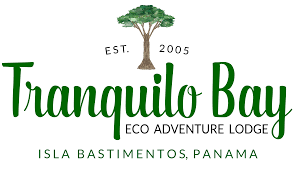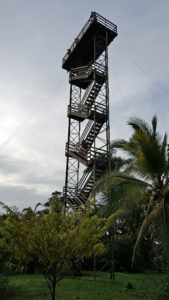 I highly recommend Tranquilo Bay Lodge for birders going to that part of Panama (Boca del Toro – Caribbean/Atlantic side) and I recommend staying a full week to get all the benefits of being there. It is an excellent birding lodge with several excellent excursions, including to the mainland, plus lots of birds around the cabins on the island including my first "Manakin Lek" right behind my cabin where I experienced the mating dance of the Golden-collared Manakin pictured on my book cover below. Cool!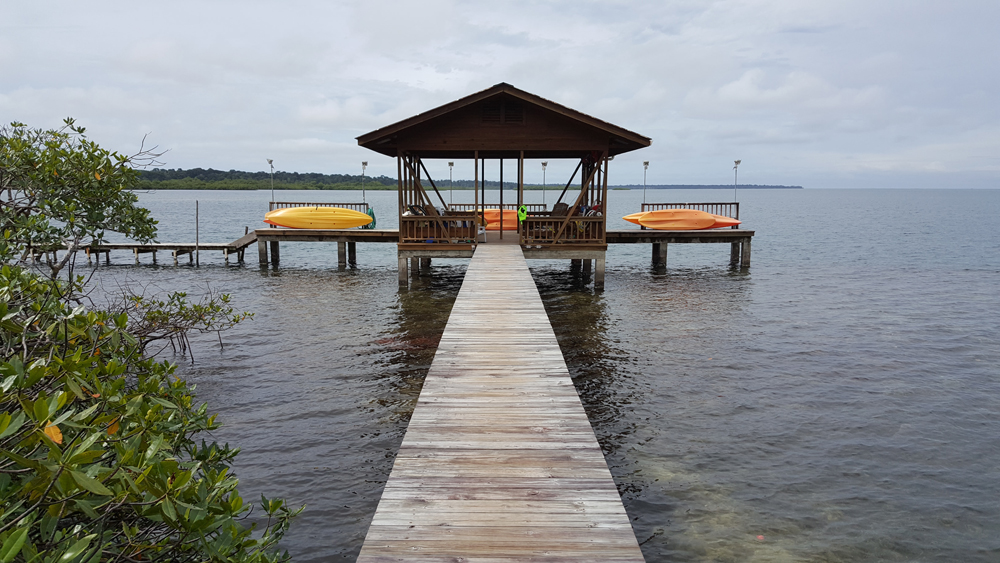 See my photo book Tranquilo Bay: A Birdwatcher's Panama Paradise
Free online review of all pages – click title or cover image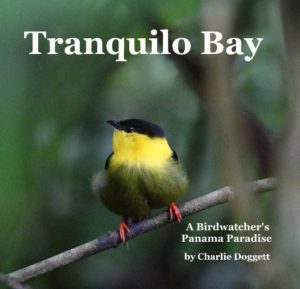 Caravan.com Tour of Panama: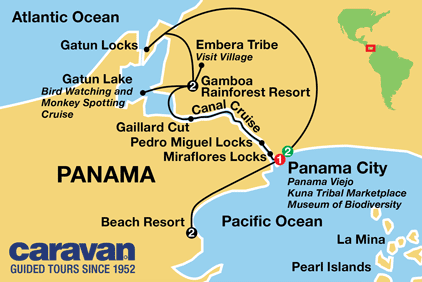 For a most excellent tour of Panama, check out   Caravan Tours  (caravan.com) which is probably the most complete tour at the best price available from anyone. It was my 2013-2014 Holidays Trip to which I added a personal bird safari. See "Tour" in galleries above or click this link. You get the most for your money with Caravan! And I did a photo book of this trip:
Panama! Much More than a Canal
Click title or cover image for free electronic review of all pages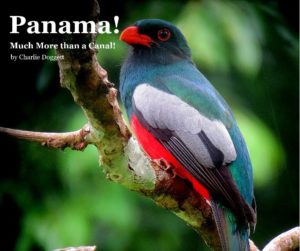 More of My Panama Images:
Gamboa Rainforest Resort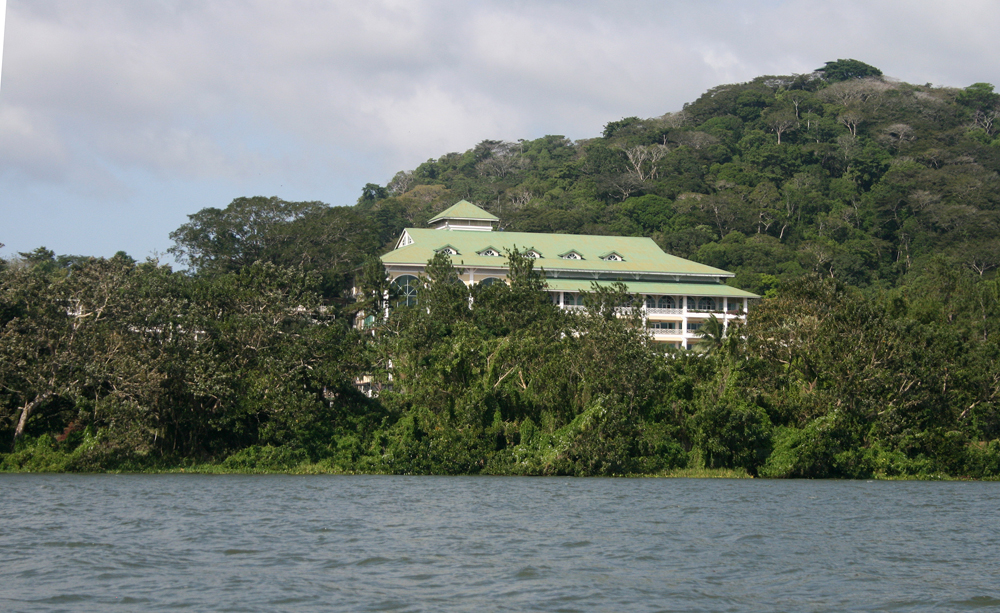 And if you are like me, sometimes you just want to go to one hotel, settle in for a week or however long, relaxing and maybe taking a tour or two but feeling no obligation to go anywhere. Well, for that I highly recommend Gamboa Rainforest Resort where the Caravan Tour stays for only 2 nights. If you stay longer there you have many optional activities to choose from without any obligation. The Embera Indigenous People Village is nearby as is the Monkey Island boat tour and multiple birding locations nearby which you can do on your own or the resort will secure you a guide. They can even arrange a short day trip on the canal and you are not far from the Panama Canal Museum at the Miraflores Locks. There is also a treetops aerial tram ride nearby and the Smithsonian Research Island Barro Colorado  (see my photos in 2013-14 trip).
You couldn't do everything in a week plus the resort has pools, a Spa, tennis courts, hiking trails, tours, and a nearby quaint little town of Gamboa. I hope to go back to Gamboa Rainforest Resort again someday for a week's stay. I recommend it! Check out their website by clicking that link!
Official Panama Tourism Website: 
 "Travel isn't always pretty. It isn't always comfortable. Sometimes it hurts, it even breaks your heart. But that's okay. The journey changes you; it should change you. It leaves marks on your memory, on your consciousness, on your heart, and on your body. You take something with you. Hopefully, you leave something good behind."

– Anthony Bourdain
¡Pura Vida!