Sometimes it feels like no two bugs are alike here, but of course that is not true, but here is another one I cannot identify and don't remember ever seeing before, photographed with my cell phone on the bathroom floor. The long antennae remind me of the Longhorn Beetle, but nothing else about him seems to match that ID. As I tweaked each photo a little different, he sort of looks a little different in each. As always in these blog galleries, click an image to see full-width and larger.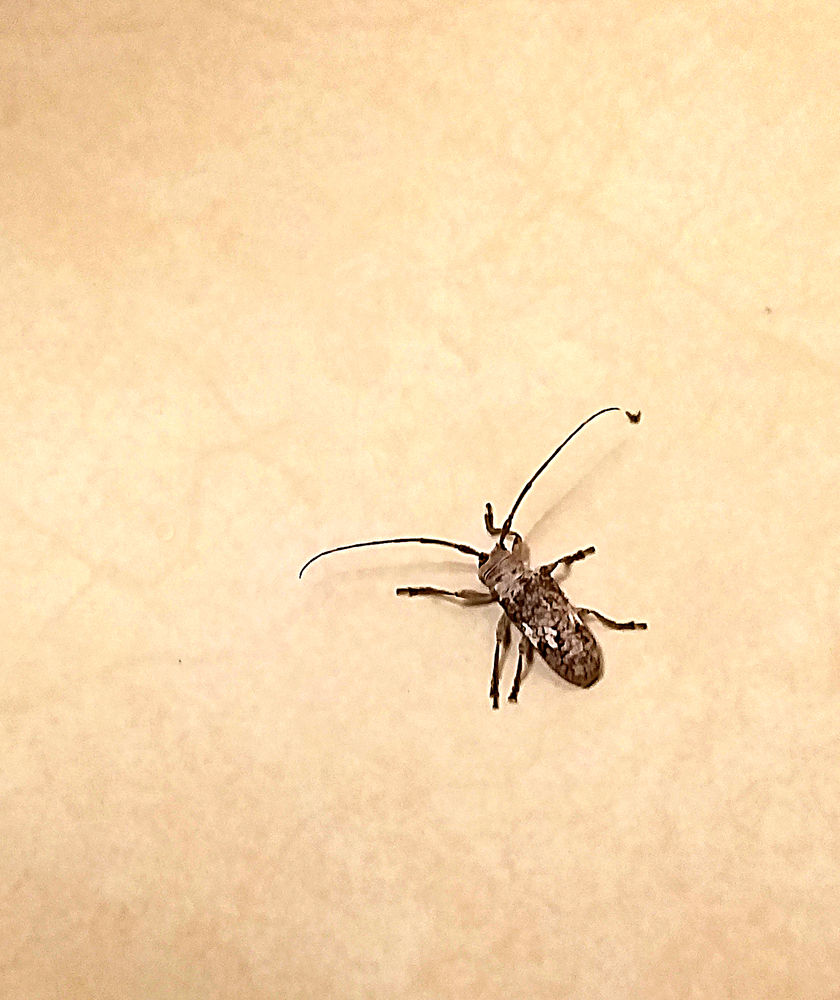 Why I Slacked Off Blogging . . .
For more than two weeks now I've put all my energy into preparing my many wall art photos and many more other photo products for a one morning art sale at my house on 24 June which I'll tell you more about in the blog over the next few days. And much of my time has been spent in going to Alajuela to pick up packages of different items being shipped here for what was first going to be a new art gallery business in town and now for my one morning "Coffee & Art!" Plus I like to label every image with information on where photographed and of course a price tag.
In addition to that one morning of "Coffee and Art," I'm accepting art shoppers by appointment and had 3 ladies come by today with lots of compliments and $40 in sales of little things, so it sort of began today, though I will not encourage such private showings until after the Saturday Morning Coffee in another week. 🙂 And I was encouraged that one of the ladies wanted a particular sloth image in a metal print (I don't have now) and will order it from my online gallery which I'm hoping more people will do! 🙂
Tomorrow I will feature the wall art that I hung in my living room for the sale and hoping that it will be the big attraction, while the ladies today bought tote bags and greeting cards 🙂 , so it is difficult to predict what people will like or want to spend their money on! 🙂 Stay tuned for more information on my temporary Atenas Art Gallery in my casita!
My new ABOUT Page
When I went to my ABOUT page to add a link to my temporary art gallery, I found formatting errors and a repeated paragraph, possibly due to many "upgrades" or changes in the many WordPress softwares and I couldn't correct some errors, so just deleted almost everything and started over with the newest WP Editor and put a more recent photo of myself which is what I really look like now. 🙂 That's the page with all the personal information and probably not a lot of people go there, but it is now updated and the menu has a link to my new temporary art gallery in Atenas. 🙂 There seems to constantly be little things like this that I need to do! But hopefully slowing down again after the June 24 art show!
¡Pura Vida!