Wow! This was the biggest thing to happen in my life thus far! Not only the longest trip ever made, but the most states ever visited and the biggest spiritual experience of my life! I'm really sorry that I was not journaling then! The feature photo has me in the center with sunglasses, Willis left and Gary right.
Until I figure out how to best present this first mission trip for me on these pages, the very best presentation now is my PHOTO GALLERY: 1959 Tentmaker Missionary in Seattle, Washington. The few photos I could afford to make are there and a very detailed Scrapbook that includes letters and other souvenirs of that summer. The gallery is placed under my "Pre-Costa Rica Travel" as the first big trip I made after the high school Colorado trip, but it is also linked under my mission trips page and on other "His Spirit" pages.
Why Called "Tentmaker" Summer Missionary?
What was then the Home Mission Board of the Southern Baptist Convention (later changed to North American Mission Board), had multiple volunteer mission service opportunities for all adults and college students. One of these was called "Tentmakers" (no longer a program now). It was for college students based on the Apostle Paul who on his mission trips did not want to be a burden on anyone and thus worked part-time making tents or was a "tentmaker." Thus in this program we each had to get a full-time summer job to pay our own expenses, including a small "rent" to the families we stayed with and for food and any personal expenses. Then, as a sort of regular working person, we became active leaders in the little church or mission we were assigned to without any financial burden to them.
Willis was a house painter, Gary a carpenter's helper, and I was a checker in a supermarket just like I had done part time the three years of high school. Gary and I were assigned to Bethel Baptist Chapel, a small mission-church in an industrial area of Seattle with mainly poor, blue-collar workers. A great experience for me in the job and inner-city church work in my biggest city to live in yet. Willis was assigned to another church or mission and he was the one with the car. Gary and I walked to work or road a bus.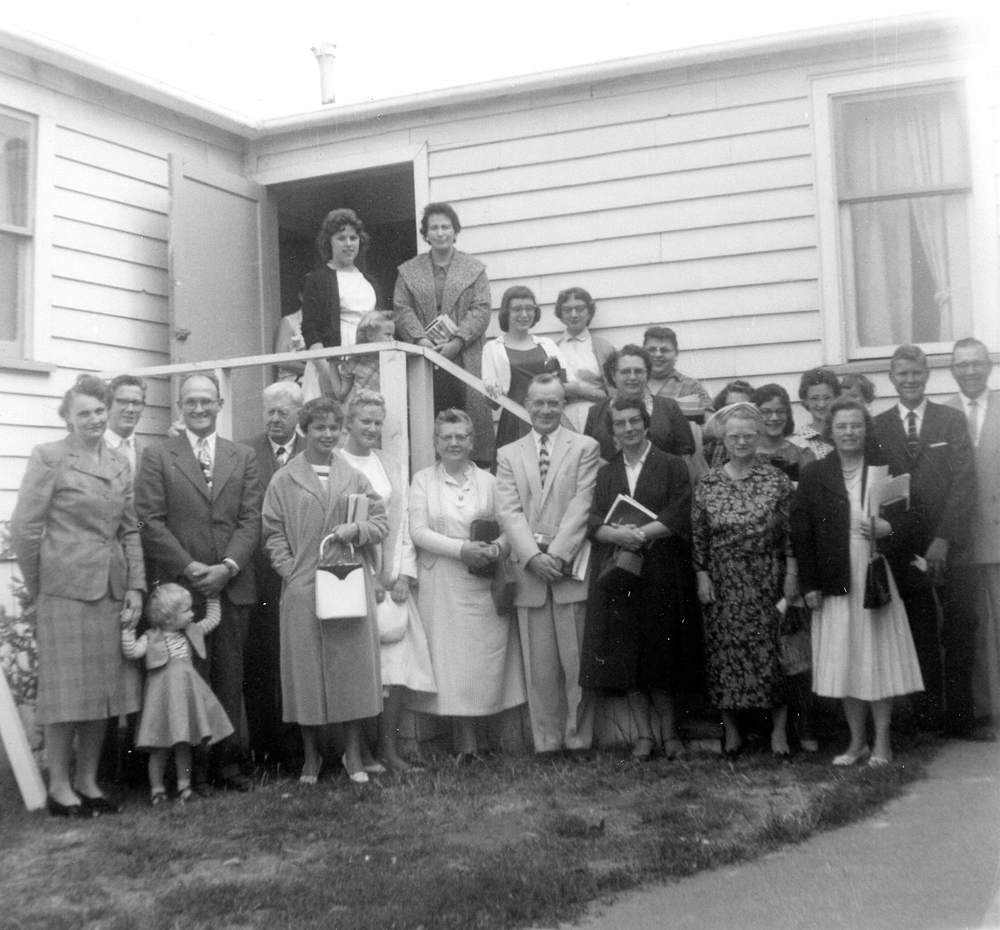 ¡Pura Vida!
Back to my University of Oklahoma Main Page.