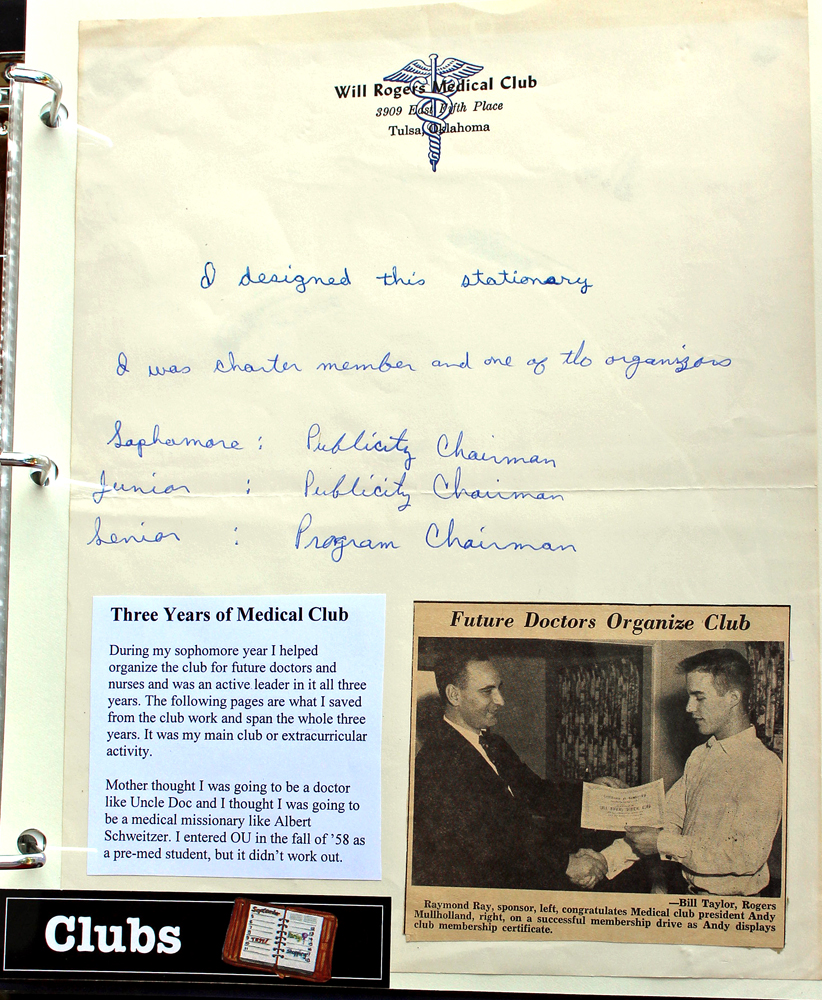 Above photo is the first year of the new club, 55-56. I was a charter member and possibly the most enthusiastic member and one of the officers all three years. I worked closely with the teacher sponsor of the club, meeting on Friday mornings during Home Room Period, as Publicity Chairman the first two years and my biggest accomplishment was serving as the Program Chairman my Senior Year, making contacts with medical doctors and institutions to arrange programs for our monthly meetings. I was becoming a promoter, planner and organizer with traits and/or skills that served me well the rest of my life, even if not in medicine. Sometimes we learn as much from the non-class activities at school as we do in the classes! 🙂
Yes – I was really serious about becoming a medical doctor, a decision I had made in Junior High, and this medical club seemed to provide more direction or help for me toward my future profession in medicine. Mother was very proud of me since her favorite Uncle in some ways was her Uncle Doc (Walter J. Hunt) and the only medical doctor in the family.
Though I never told Mom, I was secretly planning to become a medical missionary and my real hero in that area was Albert Schweitzer, whose biography I read during high school.
Yearbook Pages my Junior & Senior Years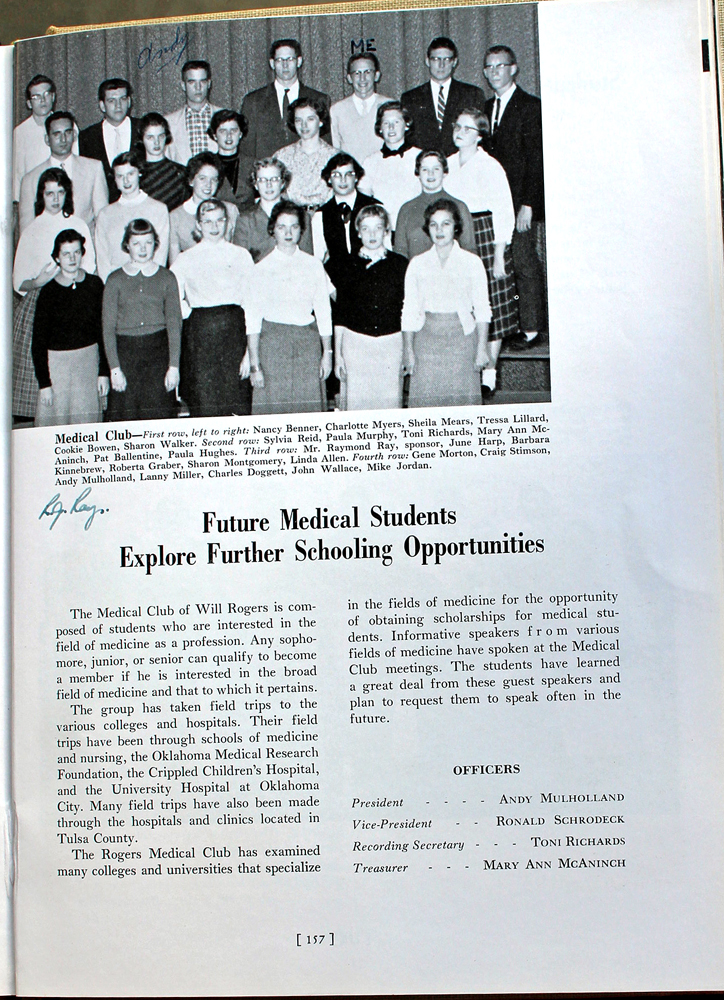 I never wavered until my second semester at the University of Oklahoma where I later realized that a counselor purposefully tried to discourage me with a heavier study load that I was ready for. I will discuss that again on my University of Oklahoma page, but I have many times wondered what might have happened if OU had not over-loaded me or I had been stronger and stuck with it. But that is past history now and for these three years of High School I was a pre-med student! 🙂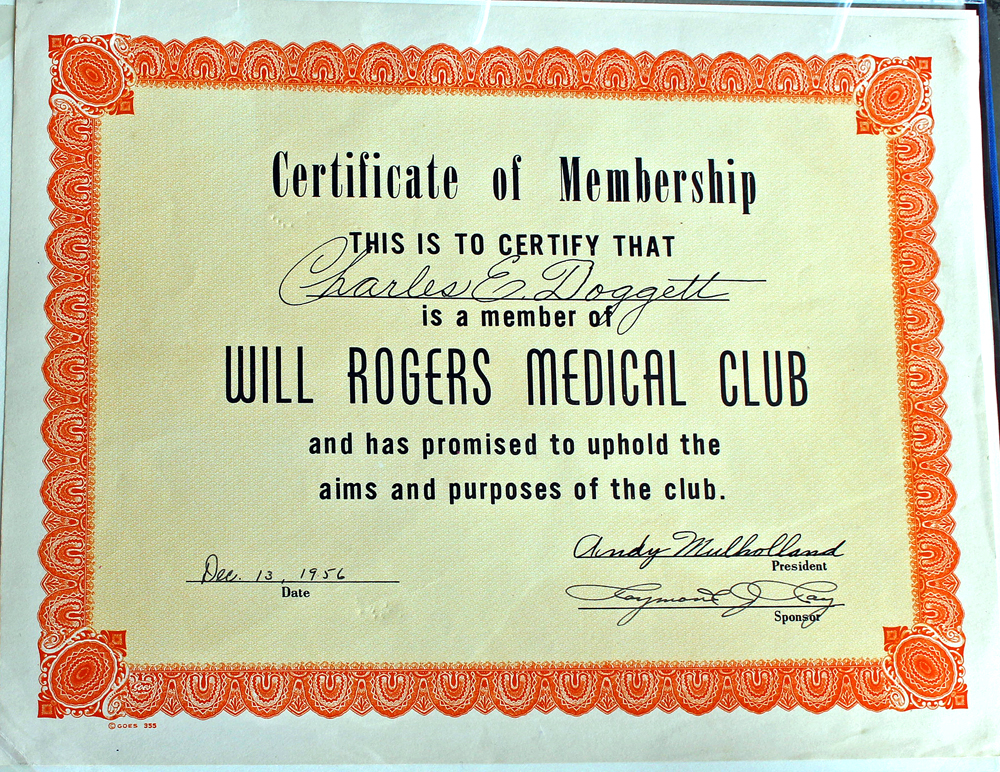 My Painting for a Biology Class (I think)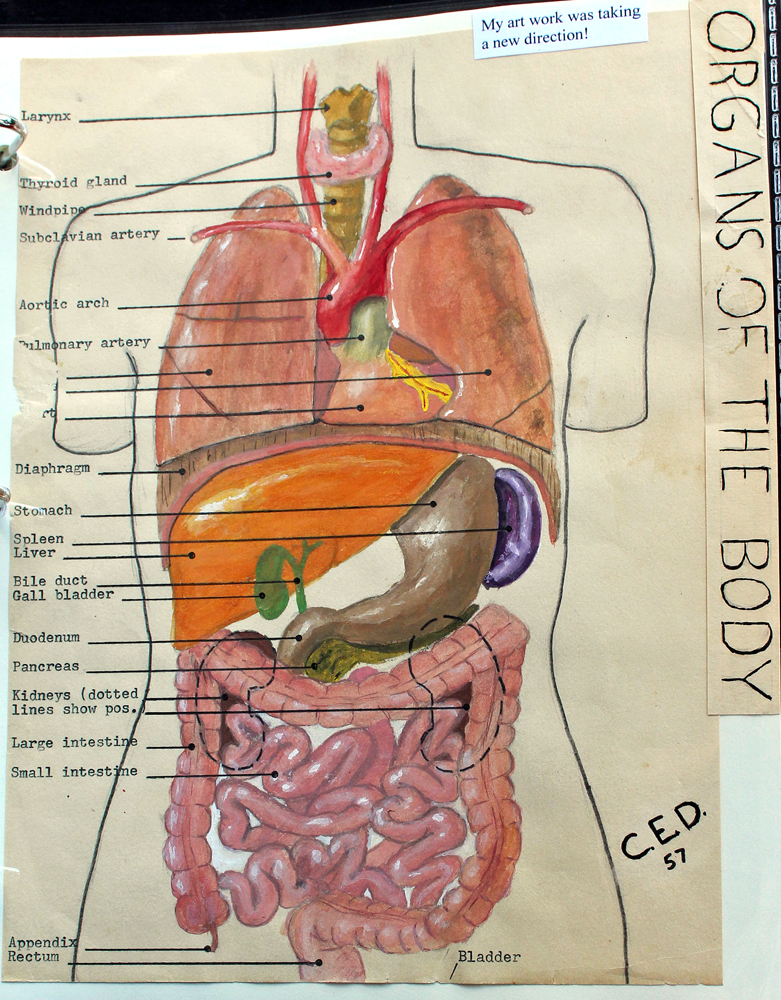 Response to My Inquiry Letter to Medical School, Junior Year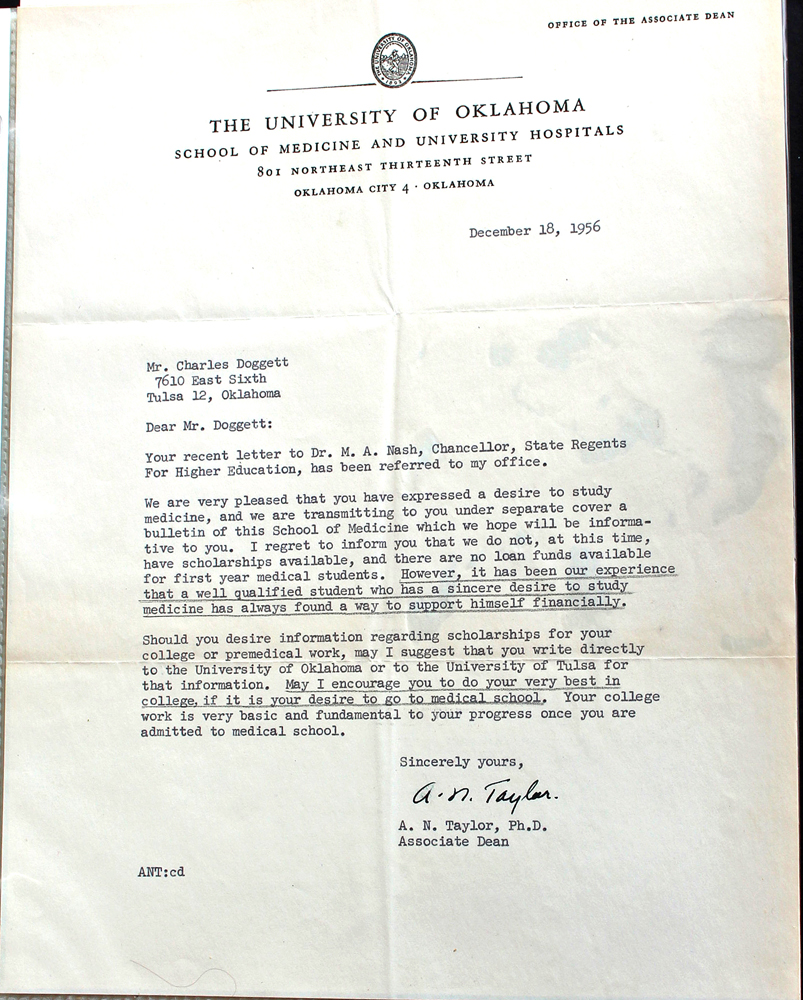 Medical Club Stuff in My Scrapbook, 57-58 Program Chair
Though I ended up not following Dr. Schweitzer in medicine, I did follow many of his ideas and this quote from him proved true for me . . .
"Success is not the key to happiness. Happiness is the key to success. If you love what you are doing, you will be successful."
—Albert Schweitzer
More about that on other pages! 🙂
¡Pura Vida!