God can do anything, you know – far more than you could ever imagine or guess or request in your wildest dreams! He does it not by pushing us around but by working within us, His Spirit deeply and gently within us.
~Ephesians 3:20-21 THE MESSAGE (emphasis mine)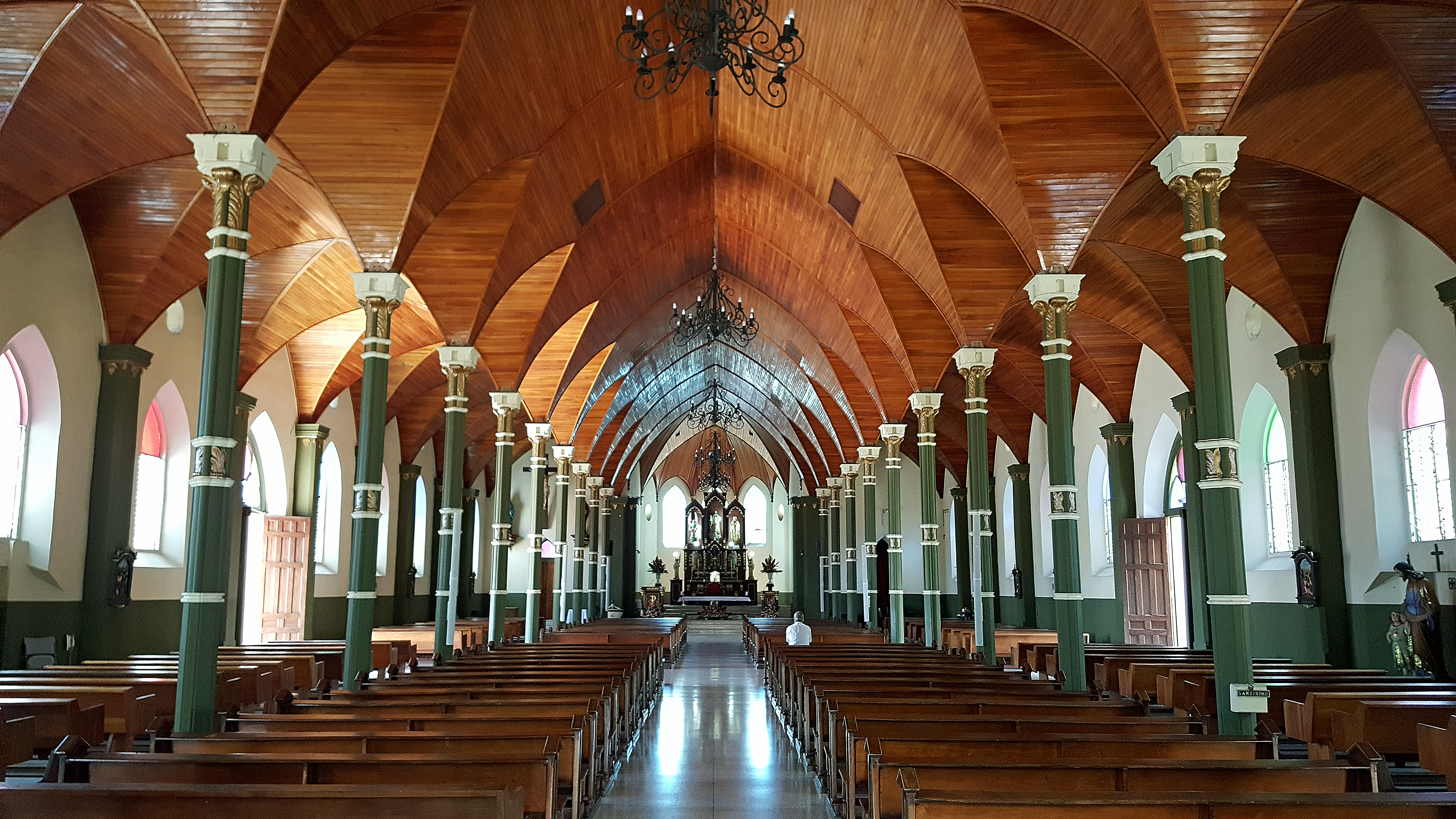 Catholic Church Atenas, Costa Rica – San Rafael Arcángel Parish – A Place of Quiet Inspiration for thinking, praying and absorbing His Spirit.
NOTE: I no longer identify as a Southern Baptist or as an Evangelical because of the many years now of un-Christian behavior and politics with the racist and violent Republican Party and especially their identity with Donald Trump who, in my opinion, is an agent of Satan. I say a little more about these strong feelings in the sub-page on the menu below titled "My Evangelical/Political Disclaimer." My whole life and life's work was spiritual and with Southern Baptists and I feel much hurt and betrayal that they left me and my faith for political power; to control other people, their bodies, minds and behavior like the Scribes & Pharisees Jesus condemned. It is obvious that they quit following Christ. WWJD?
His Spirit Menu
His Spirit in Some of My Life Stories (From a page under About)
His Spirit Related Pages Elsewhere on Site
His Spirit in Atenas Costa Rica
As a follower of Jesus I have come to believe that the life of a Christian is about HIS SPIRIT working within us as the above verse states. My His Spirit Blog (stopped using in 2015 but may start again) and articles posted here will relate to this concept of following Jesus. Please email me if you would like to talk about my concept of following Jesus and read the article on this site titled "Will Campbell Discipleship" which is another expression of my faith.

And I keep coming back and adding quotes that I like and express my beliefs:
Joy is the simplest form of gratitude. Karl Barth
My way of thanking and praising God.
Photo at top was my last bedroom in Nashville. The print of "Jesus in the Garden" was my maternal grandmother's and is an important reminder of the faith that family before me had. It now hangs just like this over my bed here in Costa Rica. The shadow of my bedroom window on the wall is symbolic of the great outdoors where I find God's shining presence in every bit of nature. The cross made by a craftsman in a Kentucky Shaker Village is a reminder that God took on the punishment that I deserve for my selfish and sinful ways – Amazing Grace! And it too hangs in my room here in Costa Rica and reminds me of a monk's room – living a simple life, my Thomas Merton connection maybe? 🙂 Merton is a favorite writer.
These "His Spirit" web pages and my old His Spirit Blog are both to do as John said in The Message, 1 John 1:3: "Again I say, we are telling you about what we ourselves have actually seen and heard, so that you may share the fellowship and the joys we have with the Father and with Jesus Christ his son." Hopefully some of my stories and testimonies will help you to also experience the miracle of His Spirit!
But me, I'm not giving up.
I'm sticking around to see what God will do.
I'm waiting for God to make things right.
I'm counting on God to listen to me.
~Micah 7:7 THE MESSAGE
Another favorite quote with my own photo of the moon: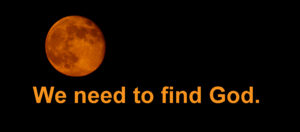 "We need to find God, and he cannot be found in noise and restlessness. God is the friend of silence. See how nature – trees, flowers, grass- grows in silence; see the stars, the moon and the sun, how they move in silence… We need silence to be able to touch souls."
~Mother Teresa
Thanks be to God, who always . . . uses us to spread the aroma of the knowledge of him everywhere. ~2 Corinthians 2:14
¡Pura Vida!
Back to the ABOUT page.