Past Exhibits
My Home always served as a Display Place for my photos
Nashville Zoo on walls, signs and printed material
First Baptist Church Nashville in all buildings
Downtown Ministry Center & The Next Door throughout the building
Nashville Glass Company, one photo
Law Offices of James Tiller, one photo
Forgiveness Art Festival, First Baptist Nashville, April 2009
23rd Psalm Art Festival, First Baptist Nashville, April 2008
Starbucks Hendersonville, February 2008
Chocolate Expressions Gallery 2008
Dunn Chiropractic Center, Nashville 2007-08
Oliver's Restaurant
Chaffin's Barn Dinner Theatre
Green Hills Public Library
Tennessee State Fair Annually for 8 years
Many Arts & Crafts Fairs for 4 years
100 Oaks Mall for 4 years
Hunter's Expo (2 years)
Chromatics Photo Processing
"Wings of Spring" Exhibit
LifeWay Africa Exhibit
My Photos on Signs at Nashville Zoo
This slideshow requires JavaScript.
And in several Art Galleries: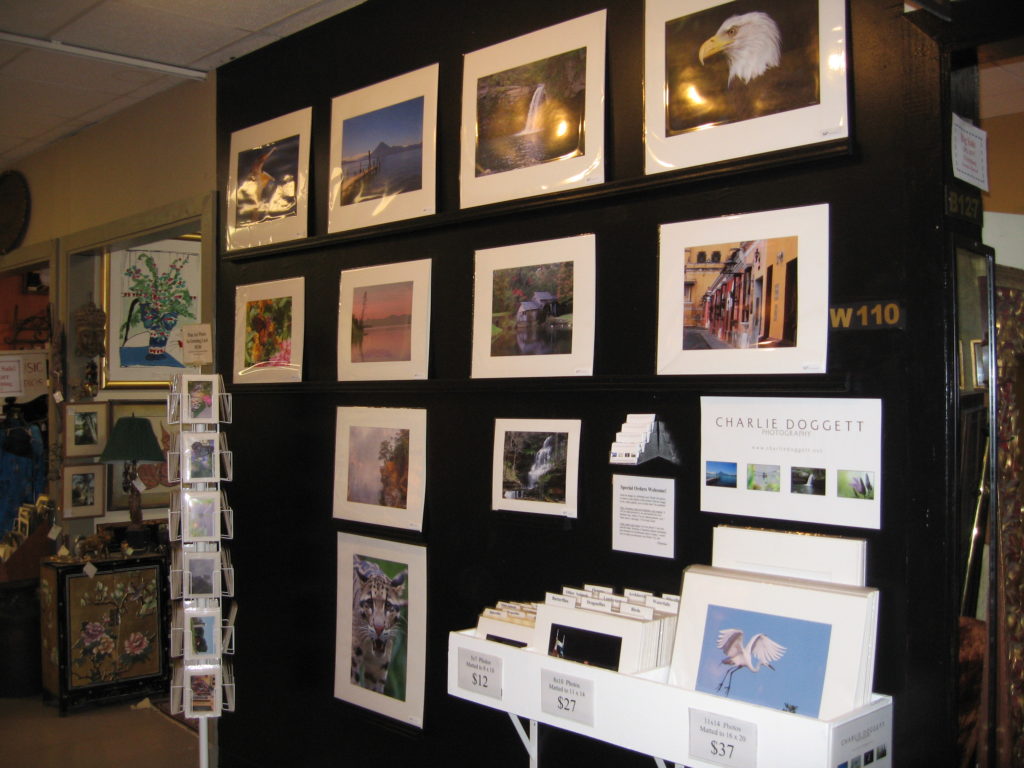 My Art Photos 1999-2014
Arts & Crafts Fair Exhibits
Slideshow of Many of the Art Fairs I Attended — specific shows below as I add them to my travel galleries: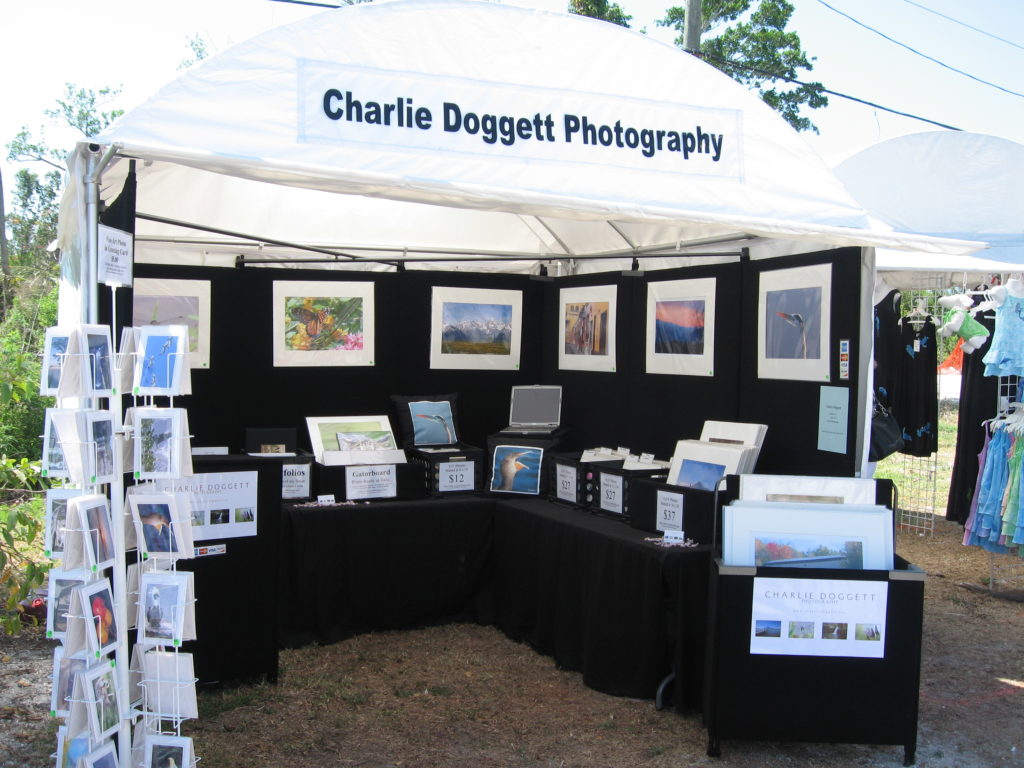 Current Costa Rica Exhibits
Xandari Nature Resort Lobby has The Charlie Doggett Photo Books Library with about 30 of my photo books for guests to browse and see the beauty of Costa Rica all over!
Of course my house in Atenas is a gallery of my wall art photos plus copies of all the photo books.
Spanish Lessons Atenas has a few of my photos displayed and a few of the books.