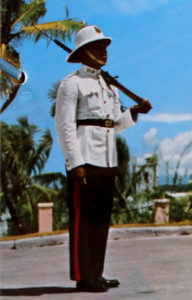 The Commonwealth of The Bahamas or "The Bahama Islands" was my first "foreign country" to visit, even before Mexico or Canada! And it was exciting!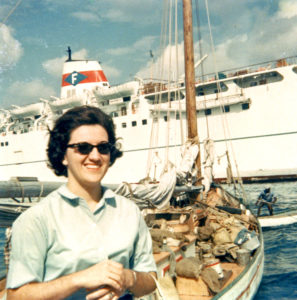 My first full-time job out of graduate school or seminary was as Youth Minister of the Miami Springs Baptist Church, Miami, Florida. And a seminary friend, Nona Kay Bickerstaff, was a Southern Baptist Missionary in Nassau, The Bahamas. We corresponded and I made a solo visit to see her in The Bahamas in 1966.
In 1967 I visited again with my new roommate and also a friend from Seminary, Carlos Cobos. No photos.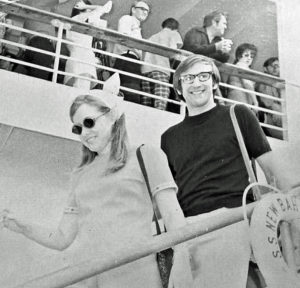 In 1970 as the Pioneer Royal Ambassador Consultant at the Baptist Brotherhood Commission in Memphis I was invited to a "Youth Minister's Cruise to The Bahamas" as one of the instructors, representing Missions Education in youth work. And I got to take my new wife, Ginger, with me on my third trip there.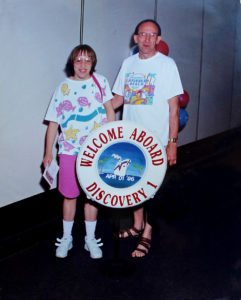 My fourth visit to The Bahamas was with my daughter Juli in 1996 when I accepted a "Free Cruise to The Bahamas," (at right) which of course was not totally free with airfare, taxes and ship fees, but a good deal since with Juli's help I was able to sit thru all the condo sales presentations without buying!   🙂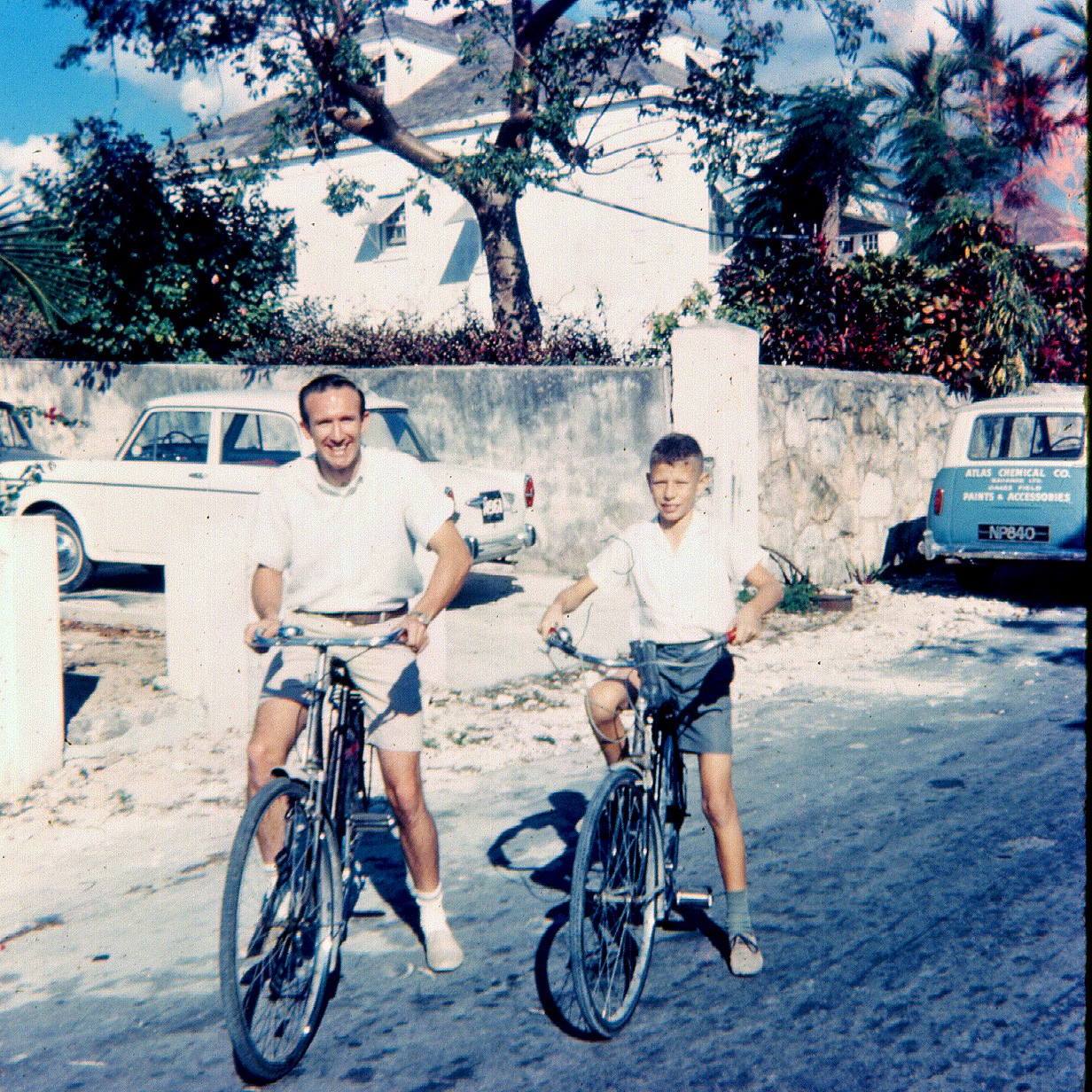 My Bahama Trips – Photo & Stories
The Official Website of The Bahamas   for tourist & other information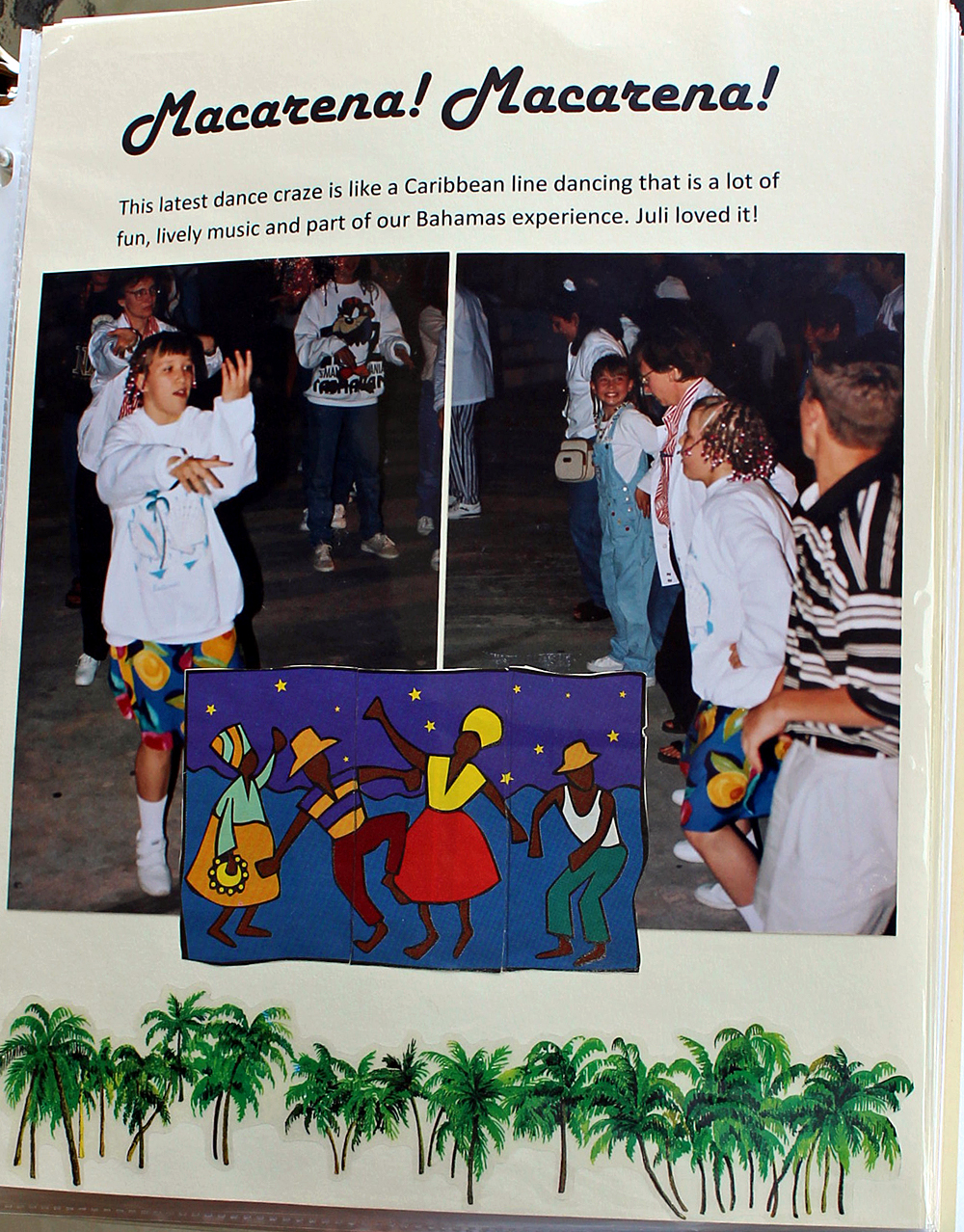 I hope to return someday for a full week or longer and experience more of these charming islands and maybe photograph birds! But in the meantime I enjoy the charm of Costa Rica!
🙂
¡Pura Vida! 
"Jobs fill your pocket, Adventures fill your soul"

― Jaime Lyn Beatty

Me on one of the historic British cannons in the old fort there in 1966.