Friends Speak of Steve Jones at His Death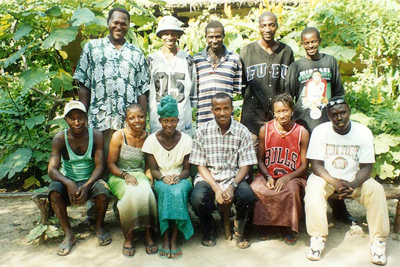 Several of these statements below were read at the graveside service.
From Jon Hutchins, Steve's best friend:
STEPHEN PAUL JONES.
Stephen was the youngest of four brothers, eight years separated him from his nearest brother, John Jones.
His father, Ted Jones, was a hard-working steel-worker. Ill health led to an early retirement so the family lived in a modest terrace house in Roath, Cardiff. Stephen's mother was a tower of strength for the family. According to family history, she saved Stephen's life in infancy by insisting the doctor came to what turned out to be a real emergency.
173, Pearl Street was a happy if somewhat crowded home and Stephen enjoyed a happy childhood. He was a late-developer, just failing to get into Grammar School . He was a self-taught photographer, working in the print trade before gaining a place at Cardiff College of Art.
Stephen had great charismas and was very popular at college. He liked to explore the Welsh and Scottish countryside. He was a man of enthusiasms, particularly of Conan Doyle's Sherlock Holmes and the Loch Ness monster. His clothes always had style a t college: a World War 2 bomber jacket, silk cravat and courdroy trousers. The clothes did change over the years, but always to his own personal style and taste.
He was an accomplished photographer, qualifying in graphic design, his first job was with a construction company. He was made redundant and then took up a lecturing job at Shrewsbury College of Art.
In 1977, Stephen and I had a wonderful holiday in Kenya. We were photographing the Harambee Institutes to which my father was chief technical advisor. The resulting exhibition was of such good quality that Stephen was appointed, on the strength of it, as a lecturer at Kenya Polytechnic. At the same time, I was teaching Art in a girl's boarding school near Nairobi.
Kenya established a great love of Africa in Stephen. He climbed Mount Kenya on numerous occasions on photographic trips. he brought a great deal of energy and professionalism to his department, taking a keen interest in the development of his students.
He had an attractive personality and had many girl-friends but found love when he met helen Carroll, an anthropology student in kenya.
In 1986, his placement at the polytechnic ended and with some reluctance, Stephen returned to the UK. Initially, he stayed with helen in her parent's country cottage in Herefordshire, whilst looking for jobs. He embarked on a career in the cabinet office, adopting the requisite dress code and manners!
He progressed well within the Civil Service and had fine career prospects. He missed Kenya greatly and keeping in contact with friends, started a taxi business by exporting a Peugeot. The business had little success but the draw to Africa was still strong.
Stephen's relationship with Helen eneded and Africa provided a release for him. Bird Safari Camp grew from a holiday trip to the Gambia. He was totally smitten with the river and the business became central to his life. There were numerous problems, but with his partners the camp became established.
By this time his civil service work had taken him to Wales and during this time he spent more time with his mother, now in a nursing home, in Cardiff. Last year he returned to Wales after her death to attend the funeral. He was close to her and mourned her passing away.
He obtained leave of absence from his job to work full-time at the camp. On his visits to England, he would talk to us about the many practical difficulties and his imaginative ideas to solve them. He was always mindful his staff and the importance of the camp in providing employment for the local community. He enjoyed welcoming visitors of many nationalities and from different walks of life. He valued the friendship of his partners, Mark, Geri and Maurice.
He visited myself, my wife and two children in July of this year. He was full of enthusiasm for new tents to erected at the camp which would mean a significant expansion of the business. My children were, as always, delighted to see him and spend time with him. On what was to be his last night in England, we had a meal at our favourite Chinese restaurant. A great evening with a wonderful friend. Over the years, we have had many good times together: the children's birthday parties, where he was always so entertaining; barbecues and trips our to different places. We will all miss him for a long time to come.
On this last trip to England, I asked him if in the event of his death, he would like his ashes to poured into the sea from a dow, off the coast of Lamu in Kenya. No, he had changed his mind and now wished to be buried near the river Gambia, where he had been part of many beautiful sunsets. At the time, this seemed a distant future with Stephen looking forward to many more years in Africa and of course, our friendship continuing. Stephen has been taken away from us much earlier than we had expected, it has been a great shock and deeply saddening to all who knew him. He will be remembered with great love by us and we have many fond memories.
— Jon Hutchins
From Dave, his eldest brother
'When Stephen was born 14 years after John, youngest at the time, my father yelled at us "I am never going to kiss your mother again". As a baby he was very ill and the Doctor said it was probably nothing but mother wrapped him in a welsh shawl to hospital. It was Pink disease potentially fatal, he survived and has done so ever since.
He was spoiled by his brothers and went nearly everywhere with us, he told everyone and anyone what to do, which did not go down to well with his elders. He steamrollered on through his life and then found Africa. We had lost him to a new mother and the people of Africa, his new family.
He always said he would have a Rolls Royce I believe the Sanctuary was his Rolls Royce.
Steve we cannot be with you at this time but we will be in spirit walking by your side. God Bless you we will remember you always.
The greatest monument to any man.
Thank you people of Africa for taking our brother Stephen to your hearts.
Good night Steve.
Dave, Pam, Lee and Kerry.
From Ray, his brother and his wife Elizabeth
Stephen was the baby of the family, and as a young child was very determined and he has continued to be this through his life.
We admire the way he achieved success in everything he set out to do. This was done completely by his own perseverance. In the end he achieved his dream for living in Africa where he was always at his happiest.
We will always have fond memories of the times he come home and all the stories he would tell about all the dreadful things that had happened to him, they could only happen to Steve, but he still maintained a good sense of humour.
We shall both miss him very much and the laughter he brought when he come home. We are happy to know he will be laid to rest among his many good friends and colleagues on the island that he loved.
We would like to thank you all for the kindness you have shown.
Stephen, we will always remember you.
With love Ray and Elizabeth.
From John, his brother
It is not what I write, It is not what I say,
It is how I remember you in my own special way.
With love John
From Mark, his nephew and family
It comforts us to know Stephen passed away in the country he thought of as home and amongst friends he spoke fondly of.
Our thoughts are of Stephen.
With all our love.
Mark, Alison, Nicoll and Laurie.
From Michele, his Niece
Stephen, I just want you to know how proud I am of you, even more so after reading everyone's emails of condolence, you were thought of so very highly by so many people all over the world.
I especially admire you for your guts and drive, whatever you wanted in life you worked hard to get and achieved your goals and aims.
What comforts me the most is knowing you would have passed away without any regrets, you lived your life to the full and achieved more in a few years than most would in a life time.
Remembering you will always give me hope and hope I can pass onto Becky.
With love always
Michele and Becky
From Mark Thompson – Bird Safari Camp
As most of you here are aware, Stephen was my business partner at Bird Safari Camp – yet during the 5 years we have known each other he came to be much more than that. I knew him as a man of great determination who was driven by a strong benevolent spirit and no matter how dire the situation he could always see the funny side of things. Above all else he was a good, honest friend.
It is hard to believe that the many, often intense, and always thrilling experiences we shared in the creation of Bird Safari Camp could have happened within such a short time. We worked closely together towards a common goal and did this both side by side and miles apart.
Of course, what you see around you here today was not – and could not – have been achieved without the unfailing support of our staff, Geri & Maurice, the chief, the commissioner and the wider community of Janjanbureh. I'm sure Steve would like me, at this occasion, to thank all of you for what you have done to make this camp a success.
Though life here will never quite be the same now that Stephen has left us, I know his enthusiasm and sense of purpose will continue to live on. Stephen himself, used to speak of the spirits that sometimes share this land. Maybe the ghost of Stephen Jones will come back one day to visit us. If it does, I only hope that Mansa will have remembered to tidy away the swimming pool hosepipe!
I'd also like to think – next time I am here – that I too will hear the familiar sound of his slippers slide up outside my door. Then we could wander off to the restaurant together, Lamin would bring us a nice cold Julbrew and we'd sit down and have a good old chat.
From Charbel Hobeika, Gambia Tours
Dear Mark and all Staff of Bird Safari Camp,
In fact this sad news reached us by telephone from our collegues. It was a Shock to all of us at the office, guides, drivers and all that new Stephen.
I know that Steve was a hard working man and loved to see his camp progress and wanted to give us and our clients all things possible. It is sad that he even did not enjoy the new winter season which just began. We will all surely miss him as he was a very nice person.
From all of us at Gambia Tours, we send our deepest condolences to all the management and staff of
Birds Safari Camp and to the family of Stephen Jones.
MAY HIS SOUL REST IN PERFECT PEACE.
From Charbel Hobeika and the Gambia Tours Team.
From Sean Garland, A Dear friend of Stephen Jones
Dear Mark,
I'm broken by the news. In truth I really don't know exactly HOW to assimilate it. I'm Sean Garland, Stephen's friend from Dublin, Ireland who lived with him in Streatham, London for over three months back in 1995/1996. The time we spent together as friends was intensive. This news rocks me in ways I cannot explain.
I cannot afford to get out to Africa. Will something be held here for Stephen? I'm also in London.
Please phone me if you can on 07866965474 or home 0208 788 9845.
My thoughts go to Stephen right now, the walks we took, the talks that held us deep into the night, his great encouragement and faith in my work as a filmmaker.
I shall never forget him.
If you get a chance, PLEASE do contact me.
Regards,
Sean.
From John Sweeney
Bill/Mark
I am so sorry to hear the sad news.
I can hardly believe it.
Steve was such a lively Guy to work with, he will be sadly missed.
John Sweeney
Print & Publishing Unit-Strategic Communications Directorate.
Tel. 029 2082 3241
e-mail.john.sweeney2@wales.gsi.gov.uk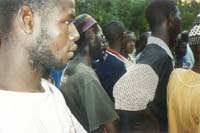 From Buba Jarju
"INA LILAHI WAA INA ALAIHUM RAJIHUM"
"From God We Came And To God We Shall Return"
Mark, you have delivered the saddest news to me this morning. But as stated above we all cannot do anything about it.
On behalf of myself and the entire staff of New Vision Insurance Co Ltd and on behalf of my entire family I extend my heartfelt condolences to you, Stephan's family and the entire staff of Bird Safari Camp.
May his soul rest in the most perfect peace.
Amen
From Philippa Morck
Dear Mr Thompson:
I am very sorry to hear of Stephen's death and wish all his friends and family the best during this difficult time.
We (Townends) manage his property in 16 Hazelmere Court in Streatham. I will inform the tenants and await instructions from either his family or a solicitor as to what they might want us to do.
Our address is FAO Philippa Morck
Townends
Century House
234 Station Road
Addlestone
Surrey
KT15 2PH
00-44-1932-870438 (Phone)
00-44-1932-856721 (Fax)
Thank you for your time.
Yours
Philippa Morck
From John Humphrys
Many thanks for telling me about Stephen. It was, indeed, a great shock. You will miss him.
John Humphrys
From Harrie van Rosmalen
Velp, the Netherlands, 4 November 2001
Dear Mark Thompson,
Thank you for the news and the condolences with regard to the sudden death of Stephen Jones.
I also wish to extend my condolences to you and also I wish you much strength to bear this terrible loss.
I knew Stephen mainly by e-mail since he was trying to help the headmaster of Brikamaba Primary School, Mr Njie, to recover some money that was sent to the school in Brikamaba by a school in Holland. In fact my daughter was 12 years ago a scholar in Brikamaba Primary School when I was working in Sapu in a rice project. Later on my daughter went to school in a dutch primary school, the Gandalf school, where she told many things about the school in Brikamaba. Then the school in Holland decided to support the Brikamaba Primary School every year. This year they have sent some money to the Gambia but it appaered that it did not arrive at the right account. The money was sent to the Trust Bank in Banjul in stead of to the Standard and Chartered Bank in Basse. Stephen was planning to send an email to the Trust Bank in order to get the money to the right account.
Possibly you can find more details about this in his computer in Bird Safari Camp.
Probably also the headmaster of the Brikamaba Primary School will contact you about this problem.
Stephen had even decided to sponsor some of the children in the Brikamaba School. Probably it is good to invite the headmaster for the funeral of Stephen and mention about his support for the school.
But I can understand very well that you have other things to do first and I wish you again much strength to do all the things needed for the funeral of Stephen. It must be a big loss for the camp.
I hope that we will have an opportunity in the future to stay in contact.
Many regards,
Harrie van Rosmalen
The Netherlands.
From Jean Hill (2)
Dawda,
I have just learned of Steve's untimely death from Burris and must say it is difficult to believe and
very sad news. My thoughts go out to you and the entire staff of Bird Safari Camp.
Steve will be missed by many people who had the fortunate opportunity to meet him and enjoy
interesting conversations and visits at Bird Safari Camp. His death has taken him physically away at a
time when he was young and very busy with life for the benefit of others and the sustainability of Nature in
The Gambia. Even though he is no longer here I am certain that he will live on in the memories of
numerous friends and aquaintances.
I appreciate the personal experience I gained from working with Steve and yourself over the past two
years and always enjoyed my stays at the Camp. I hope and pray that you are all able to continue
with the work and development of Steve's philosphy of a 'Gambian nature experience'. I know Steve would want
this too.
Very sincerely,
Jean Hill
Dalhousie University
Halifax, Nova Scotia, Canada
Hello Mark,
I have not met you but because I knew Steve I want to let you know that I have heard from Burris about
Steve's untimely death. I met Steve a couple of years ago while in the Gambia working on Canadian funded
projects.
I most recently worked with the community of Janjanbureh and Steve on a research project and
university course both of which were supported by the Faculty of Architecture, Dalhousie University in
Halifax, Nova Scotia.
Steve's ideas and support during each visit and project were strong and meaningful. He will be missed but I pray and hope that his 'philosophy' (of providing an interesting and sustaining, 'Nature Experience in The Gambia') will live on at Bird Safari Camp and serve as an example for other Gambian enterprises. Dawda and other staff members always supplied thoughtful support to visitors and to the maintenance of the camp.
Please accept my thoughts and condolences to everyone, as you all recover and begin to look forward from this
sad moment. Steve would want progress to continue, I am sure.
Sincerely,
Jean Hill
Dalhousie University
Halifax, Nova Scotia, Canada
From Heimo Makkola, FAO-Gambia
Dear Mark,
It was shocking to hear what was the fate of Stephen, especially when suffering from serious diarrhoea more than three days (both me and my wife).
Anita and I met Stephen only a few times, but we also felt immediately as old friends due to our common experiences from Kenya etc. And it was me who concluded to Stephen that the Bird Safari Camp is the best place on earth to see owls, easily five species per night.
Let us know if we can be of any help in the near future, and convey our deepest condolences to all his nearests. Let us be happy that Stephen had a rich life and that he liked what he was doing up to the end.
The Warmest Regards,
Heimo and Anita
Dr Heimo Mikkola
FAO Resident Representative
PMB 10
Banjul, The Gambia
E-mail: FAO-GMB@field.fao.org
From David Christopher Lahti
Dear Mark,
Thank you for sending me that email about Stephen. My wife and I stayed
at Bird Safari Camp for two months while working on research on
weaverbirds. We have fond memories of our time there and of long
conversations and trips with Stephen, and were looking forward to a repeat
occurrence in the future. We are both deeply saddened at this event, and
hope that Bird Safari Camp and its staff will be able to recover from it
in due time. As you know, Stephen's presence made Bird Safari Camp
successful. I am glad to hear that you will be taking over– will you be
living there, or running things through correspondence with Dawda?
I remember being shocked when he told me he did not worry about malaria
or take preventative measures. I only wish he could have foreseen this.
Thanks again for letting me know. Please send my warm regards to the
staff. I will be in touch with them (especially Mansa, who is a field
assistant of mine), soon. I wish I could be there for the funeral.
Sincerely,
David Lahti
Museum of Zoology and Department of Biology
University of Michigan, Ann Arbor, MI 48109
lahtid@umich.edu
Phone and voicemail: (734) 763-6394
Office phone: (734) 764-0457
FAX (734) 763-4080
From Stephen Vaughan Ashby
Dear Lamin
Thank you very much for your Email from which I was very shocked to hear
of the death of Stephen. Please give my sincere condolences to all his family
and friends.
Best wishes
Vaughan
Vaughan Ashby
Birdfinders
From Adrian and Linden Porter
We were stunned and deeply saddened to hear of Steve's death. Like so many people who visited BSC we looked on Steve as a friend rather than the person running the Camp. Steve' s ability to make every guest not
only feel welcome but to fee they were very special was a great gift.
We stayed at BSC twice in the last 18 mths, the second time this summer when we 'went down' with the Safari Queen when it sank at Georgetown. We sat in the bar that evening drinking JulBrews and laughing at the funny side of what was, for him, a very serious problem as he no longer had a boat. However, he didn't burden us with his problems – typical Steve.
We have several photos of the raising of the boat with Steve supervising operations. Do let us know if you would like any copies.
Please pass on to all the staff at BSC our deepest sympathy, especially to Lamin and Kikutu. We are sure that Dawda and all the staff will soon find their feet but it will take time for them to come to terms with their loss.
Adrian and Linden Porter
From Malick Jeng
Dear Mark,
I am deeply saddened by the sudden departure of this great friend of The Gambia. I heard the news
yesterday afternoon and I convey my deepest condolences to Stephen's family and friends, yourself
and all those at BSC.
Thanks
Malick Jeng
From Tony Johnson, Cape Point College
Dear Mark,
I write to express my feelings of deep sorrow. Following Bird Safari's best year, just when it is taking off, it is even more of a tragedy. You must feel so helpless but Geri and Maurice did so much, Dawda of course as always was a gem.
I'm in UK from Thursday for 3 weeks but if I can help in any way please tell me. There will be a good solution for Bird Safari Camp, whatever it may be.
Thank God for Dawda.
Once again, I'm so very sad.
Best wishes
Tony Johnson.
From Burris Devanney
Dear Mark,
Thank you very much for sending me the email regarding Steve's death. We very much appreciate receiving so much detail about his last few days. Louanne and I were really shocked, having spent a couple of days with him a few days earlier. I am enclosing a copy of a letter which I sent out to a number of Canadians involved in our projects who have enjoyed staying at Bird Safari on one or more occasions over the past couple of years.
There is a bit of information in my letter which suggests (with hindsight) that Steve had been experiencing some symptoms of malaria without being aware of it for a few days before he became ill in Bansang.
I am driving Steve back to Janjanbureh in the NSGA pick-up truck on Wednesday morning. Louanne and, of course, Geri will travel with me in the pick-up, and some other friends will accompany us in one or two other vehicles. I am sure a lot of people from Janjanbureh will make the trek out to the camp to attend the burial.
I will send a further letter about the burial and related events in Janjanbureh on my return to the coast.
With kind regards,
Burris Devanney
From Sheku Sheriff
Mark,
This is Sheku Sheriff who used to teach at Armitage. I am greatly saddened by the sudden death of Stephen Jones. I migrated to America a year ago and managed to keep in touch with him. Stephen was a wonderful person and I would like you to extend my sincere condolences to his family and friends in both United Kingdom and The Gambia. His death is an immense loss to those of us who had the previlege to know him and to the camp. I hope that the camp for which he worked so hard continues to prosper.
Please Mark, if you are to go to Janjangbureh to continue with the management of the camp do be careful to protect yourself from the elements. The type of malaria in that place is a bad one, and I never slept in Janjangbureh without a mosquito net, no matter how hot it became, as I was twice hospitalized.
May God give Stephen a good path and I pray that he bless you all. I will keep in touch.
Sheriff
From Charlie Doggett
Mark,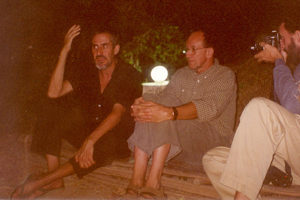 By now I assume that Geri has told you that she asked me to conduct the graveside service for Stephen. (I am an ordained minister, just try to not act like it!) It will be a memorial service with respectful informality. I will include Scripture, something traditional, a bit from C.S. Lewis' Chronicles of Narnia, a Christian prayer, and a Muslim prayer. But Geri and I agreed that it would be appropriate to do something I did at my own father's graveside service:
That is to informally allow any who will, share a memory of Stephen Jones; it can be an experience, short story, something funny, or just something you will always remember about him! It breaks the coldness and formality of a typical funeral and I think something Steve would like. Yet, it won't be complete without you sharing, so I am requesting that you write some memory or thoughts to me by email by tomorrow evening, Tuesday. I will read it in the service. We will be leaving early on Wednesday for the camp, so must have it Tuesday evening! Or you can call me at (220) 374-051, day or night.
Please know that I am praying for you as you piece everything together and continue operating and improving the best safari camp in The Gambia. As a business manager in The Gambia myself, I have an idea of the difficulty, especially from afar! But I believe Dawda will do you good! Hope to see you next time you are here. And I look forward to sleeping in one of those new tents this Wednesday night.
Your friend,
Charlie Doggett
Proverbs 3:5-6
---
Menu – Steve Jones Funeral
Friend's Tributes   (You are on this page)