This page and eventually sub-pages is under construction. I have a lot to share about the enormous value of connecting with persons from other countries where you live as well as when you travel. Just one of many "groups of stories" I'm anxious to share. First some pages from my scrapbooks with hopefully more details to come later. But just the photos below represent "vicarious travel" to 12 different countries! 
Connecting with Muslims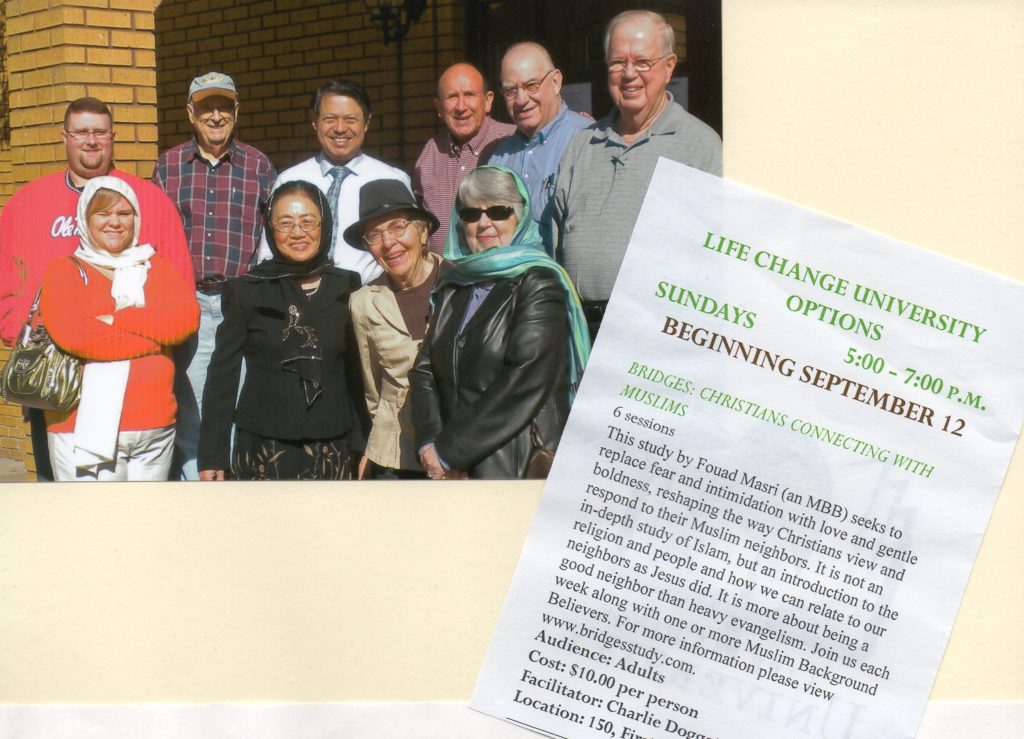 Hosting Fulbright Scholars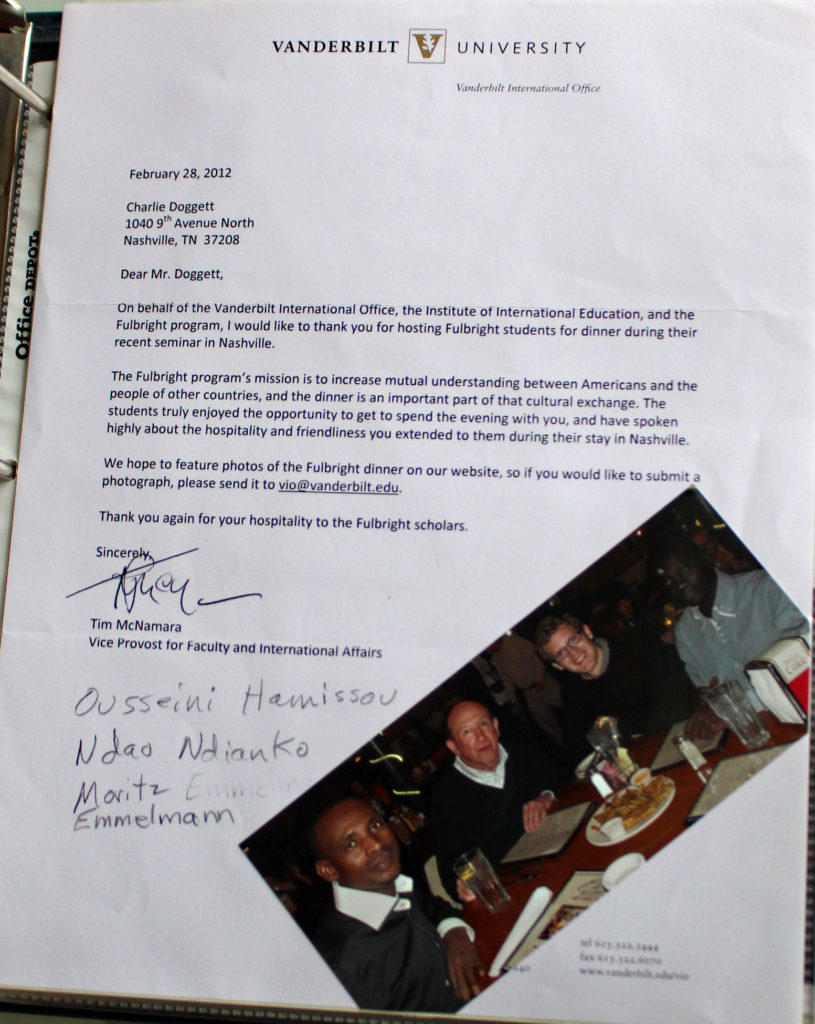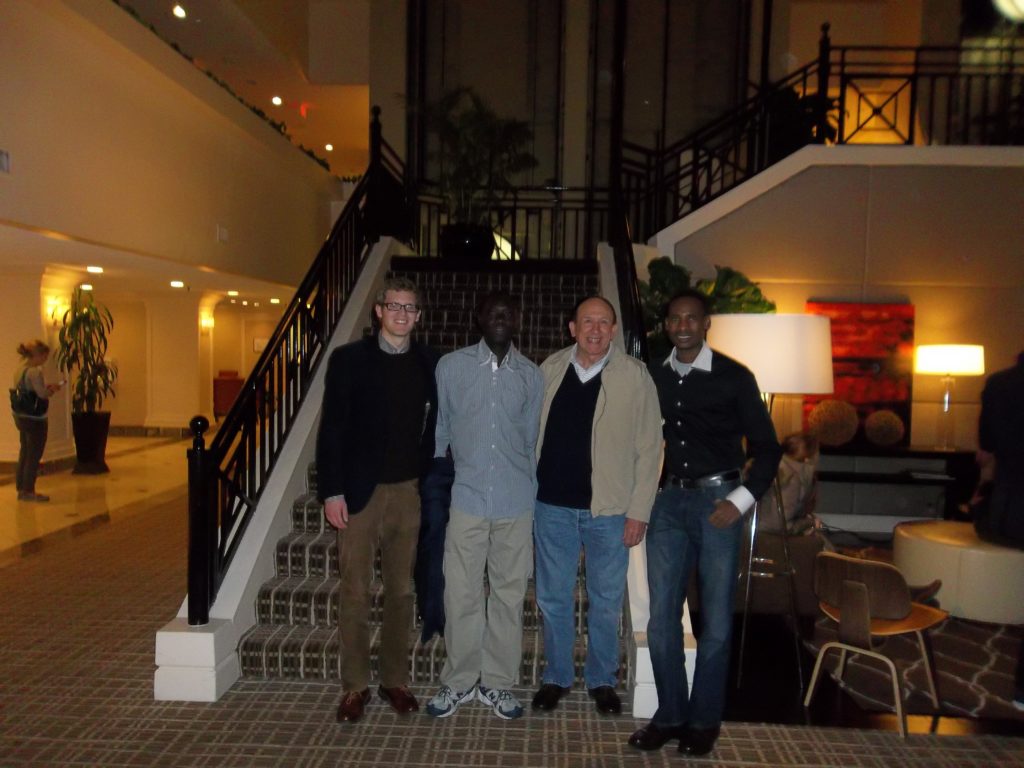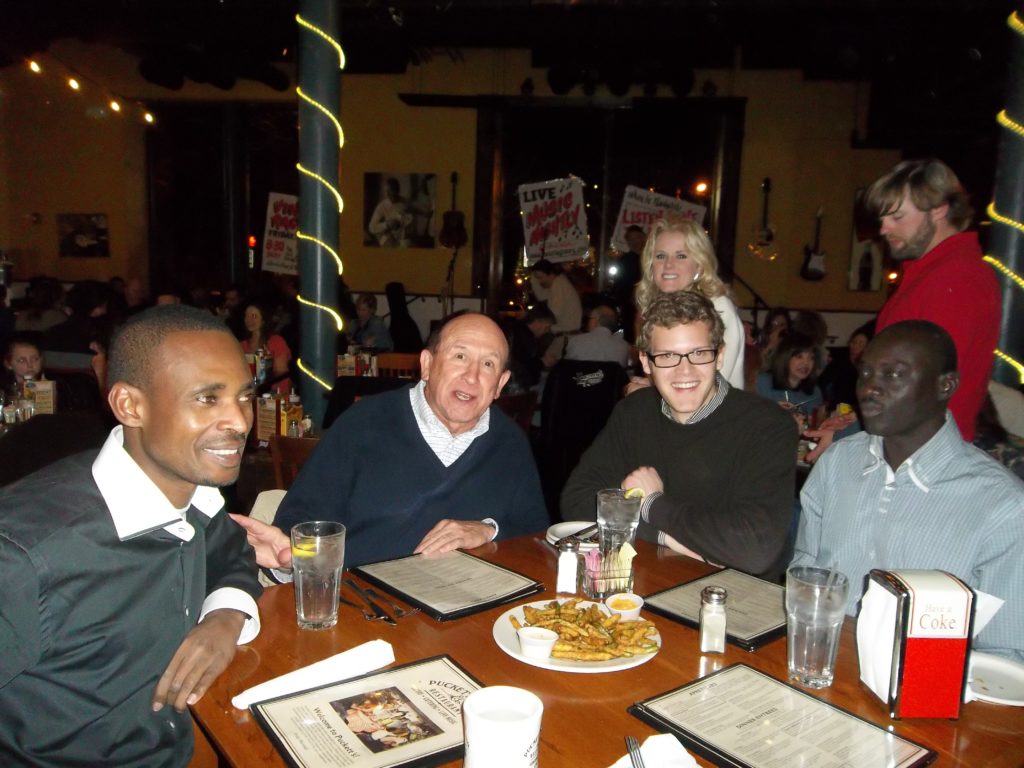 Hosting an International Student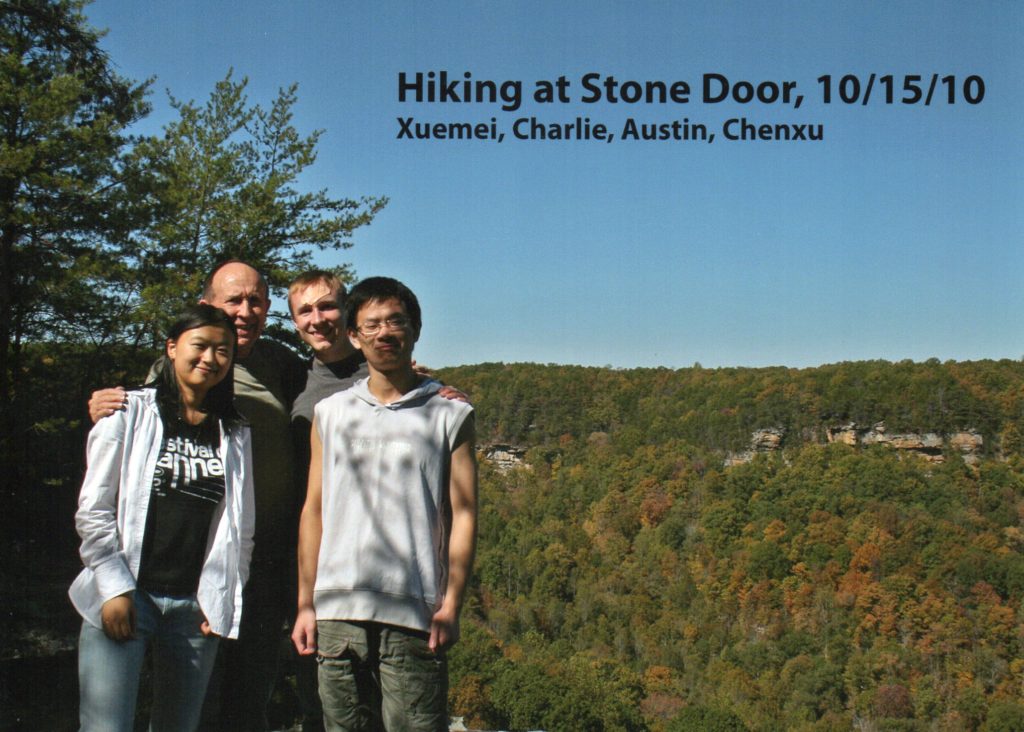 Chenxu hosts me at the University's Chinese New Year Celebration (photos)
I take him, his friend and my friend Hiking at Stone Door (photos)
No photos of shopping experiences, moving in his apartment, eating out at a Chinese restaurant in Nashville (his reaction was polite though the food was not authentic to his area of China).
He recommended a Chinese novel which I read an English translation of and it was sort of a frightening story of a rebellious, independent young man in China who ends up being sent to a re-training camp to get him on board with their version of Communism.
Getting to know a person just out of China was as culturally different as my experiences of getting to know Muslims in The Gambia. Big differences from North America!
An Iraqi Housemate in 1998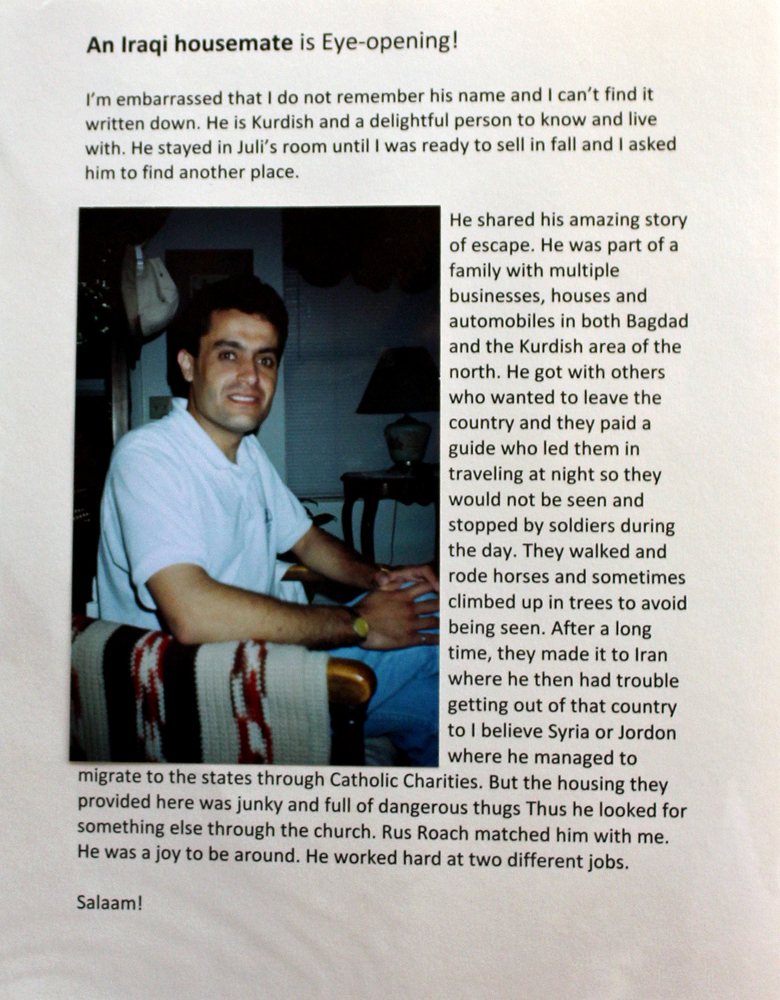 Representing The Gambia in Mission Fairs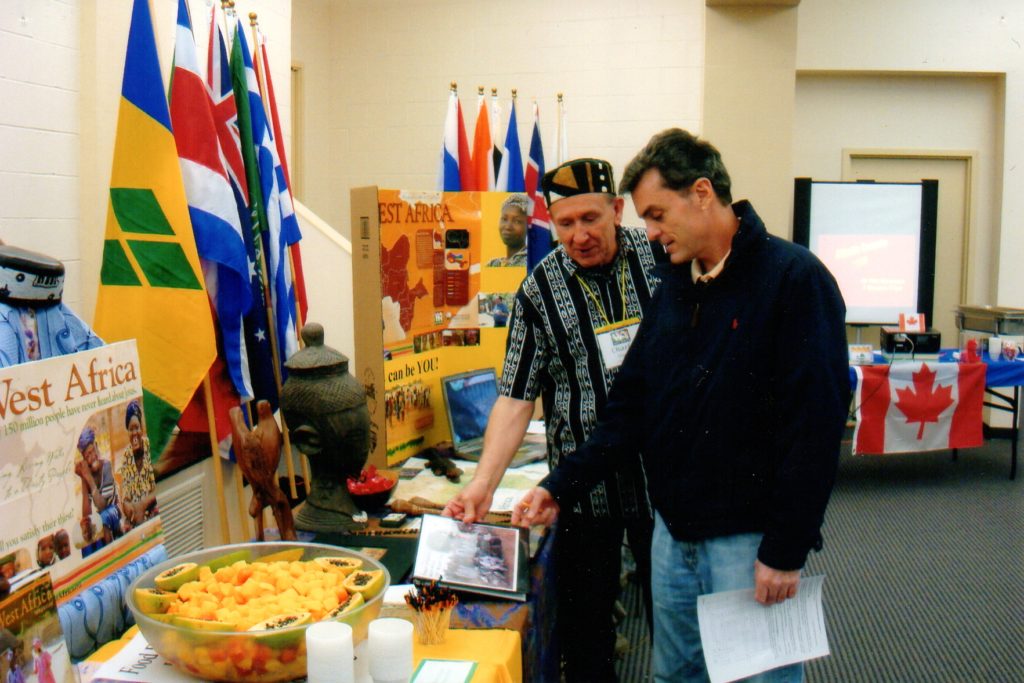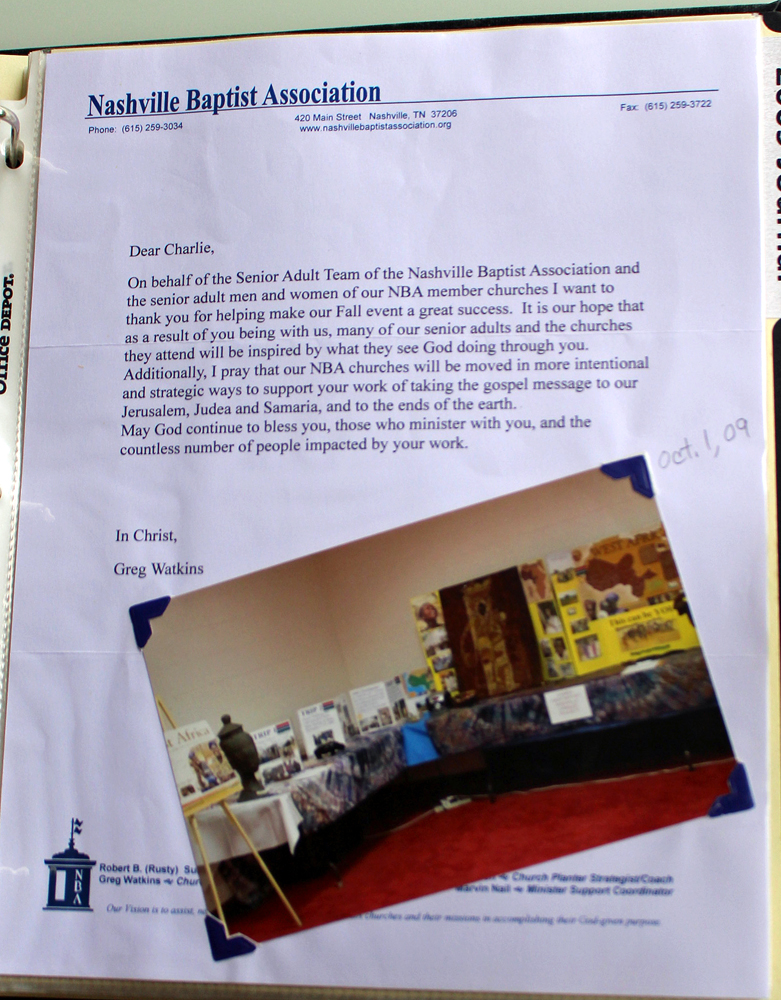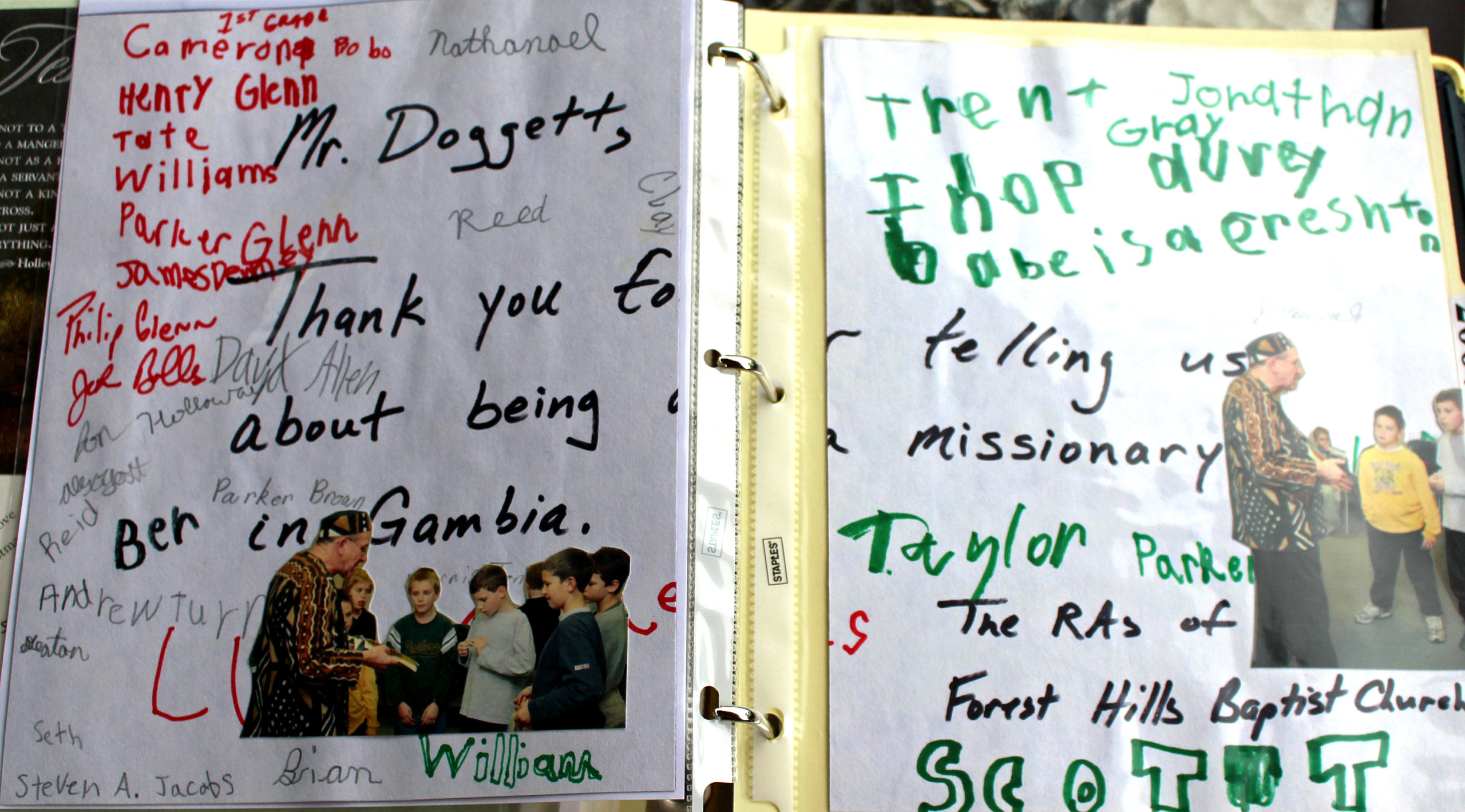 Internationals in Costa Rica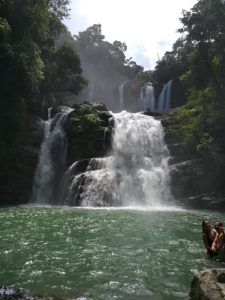 Living in Costa Rica is not only experiencing the Tico Culture but many cultures from around the world as I travel all over this country meeting fellow-travelers from every country in Europe and most countries in South America and Central America plus Canada of course! But I haven't met a traveler from Mexico yet! Strange!
The couple at right, in the water, are from Lisbon, Portugal and traveled with me to Nauyaca Falls. On a whale watching boat trip I was with groups from both Argentina & Chili plus a Costa Rican family. Guess which language we spoke? And I could go on with the languages of the world ringing like music in my ears from France, Germany, Holland, Latin American countries, Japan, and China! The world comes here! And I travel vicariously!
Even on Trips I Traveled Vicariously!
On my 2006 Amazon Adventures I spent a week at Uacari Lodge, Mamiraua Reserve, Amazonas Brazil with the only other guest that week being a young dentist from Paris, France and gained many new insights into the French people from this younger adventurer. Then on one of our day tours we got to know these cool dolphin research scientists from the U.K. and Portugal. They were a plus beyond the Amazon indigenous and the Brazilians experienced on that trip! Wonderful!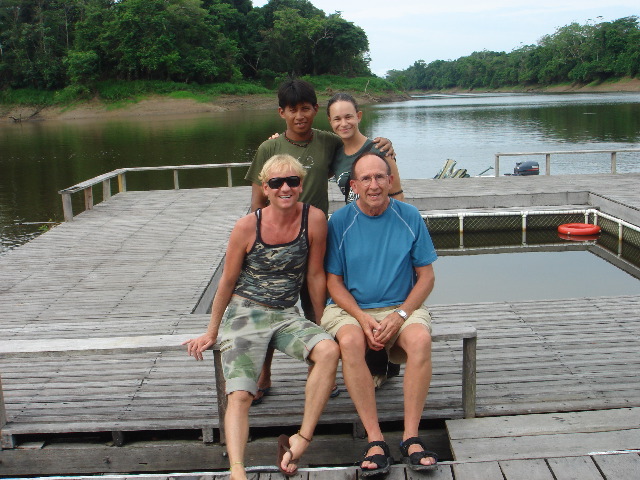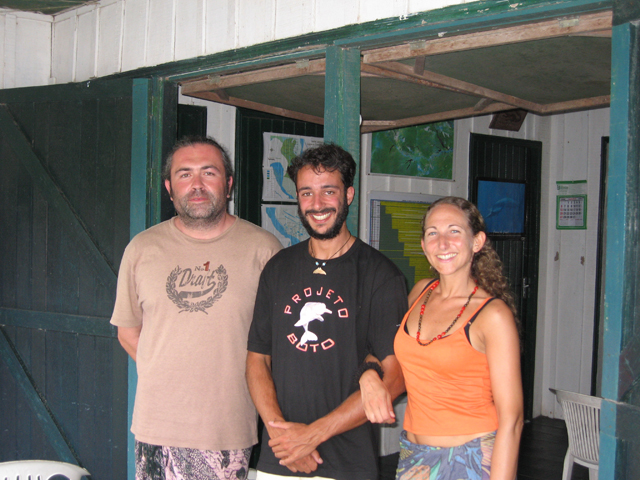 "There are no foreign lands. It is the traveler only who is foreign."
― Robert Louis Stevenson, The Silverado Squatters
¡Pura Vida!