Like Camp Quapaw, this official boy scout historical trail no longer exists. I have no idea why but in my online research the only thing I could find is the same medal I got for the hike for sale on eBay! 🙂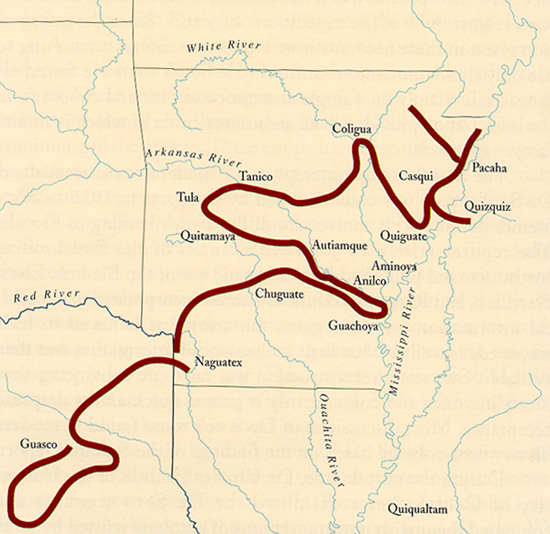 The Spanish Explorer Hernando de Soto explored much of the United States including the Mississippi Valley and is considered the first European in Arkansas. This Official Arkansas Archaeology map shows his route through what is now Arkansas and of course what we hiked would be only a tiny portion of his route near the center of map by the Indian name of Autiamque, the section between Benton and Little Rock, Arkansas.
If I were making historical trails, I would make them accurate and the full length. But that is evidently not a part of Boy Scouting there now and that would be a very long trail! 🙂
Interestingly in my online search I discovered that there is still a DeSoto Scout Trail in Alabama inside the DeSoto State Park which I visited while living in Nashville and I photographed the DeSoto Falls.
To learn more about Hernando de Soto's exploration of the United States see the Wikipedia Article.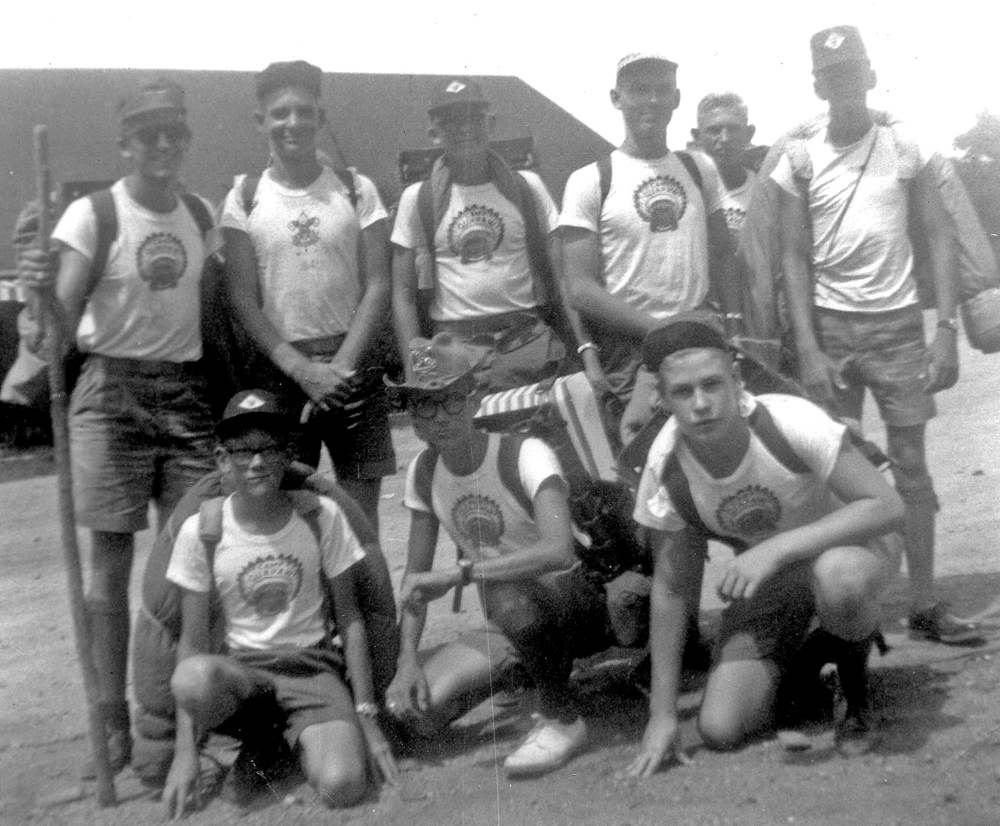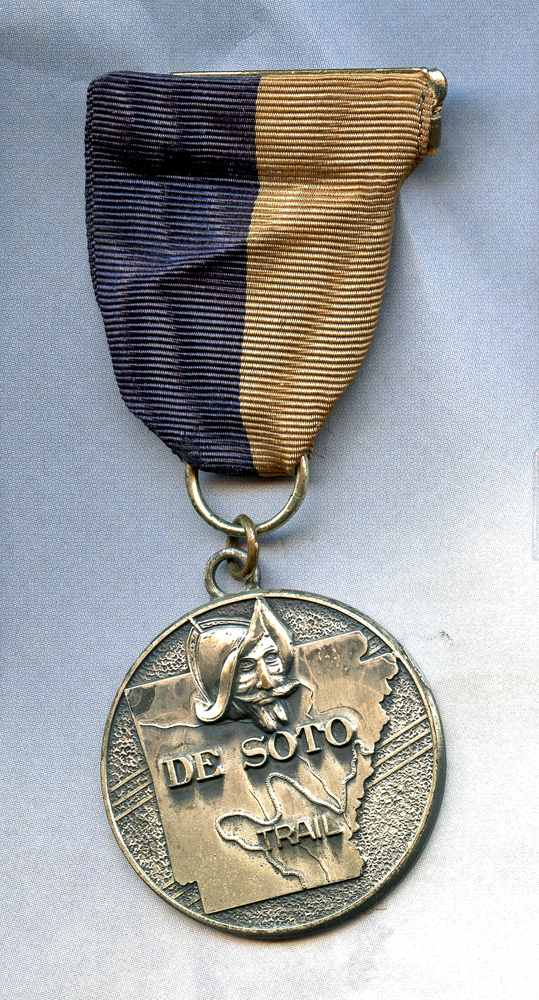 Anyway, all the Scouts back then liked to do anything that gave them a new badge or metal like this, so when I mentioned to some of the SPL boys that I was planning to hike the trail at end of summer camp several were interested and eventually 8 boys joined me as seen in the photo.
Most had parents bring them to the starting point at Camp Quapaw I think or near there and then the parents met us at the trail's end the following afternoon and one of the parents took me back to Quapaw and my car.
It was a two-day hike with overnight at an approved camping spot along the road. If I remember correctly, the trail followed country roads between Benton and Little Rock.
It was a fun experience for all of the boys and for me too. I enjoy making good things happen like this and all the boys were appreciative. A few of these same boys joined me on the Shiloh Military Park Hike in Tennessee after this hike and there were some new ones I think.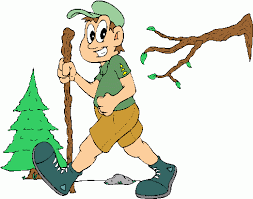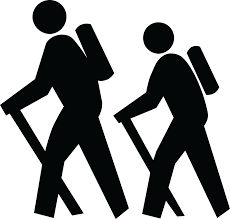 ¡Pura Vida!