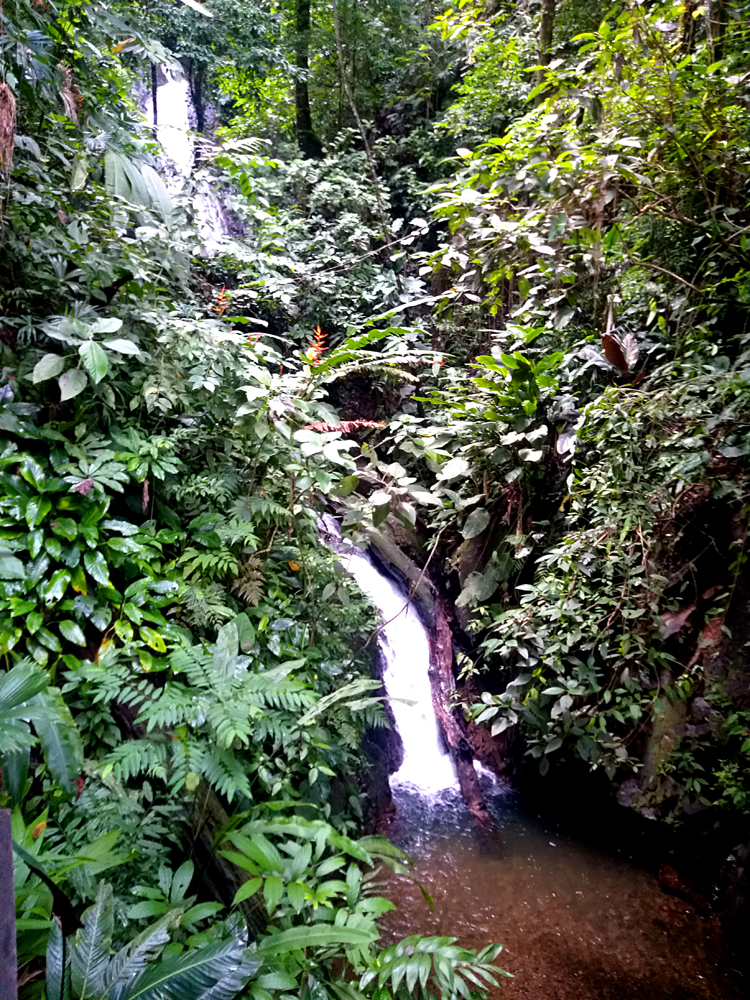 My birthday morning was sunny with lots of birds singing and the Howler Monkeys closer than they were the previous morning! 🙂 The monkeys serve as the roosters to wake you at 5 am when you're in the rainforest. After a great breakfast I walked the half-kilometer all uphill to the waterfall closest to the lodge. It is left natural as it would be if no humans were around, thus vegetation hides part of the upper falls and a tree fell in the lower falls and they will let nature take its course, as the tree will eventually rot and be washed away, but now the only human "improvements" are the trail to get there and that could use some more improvement! 🙂 (I will include photos of the trail in my trip gallery later.)
Note that in the above photo you can partly see the upper falls while in the next two from the bottom, it is mostly hidden by vegetation.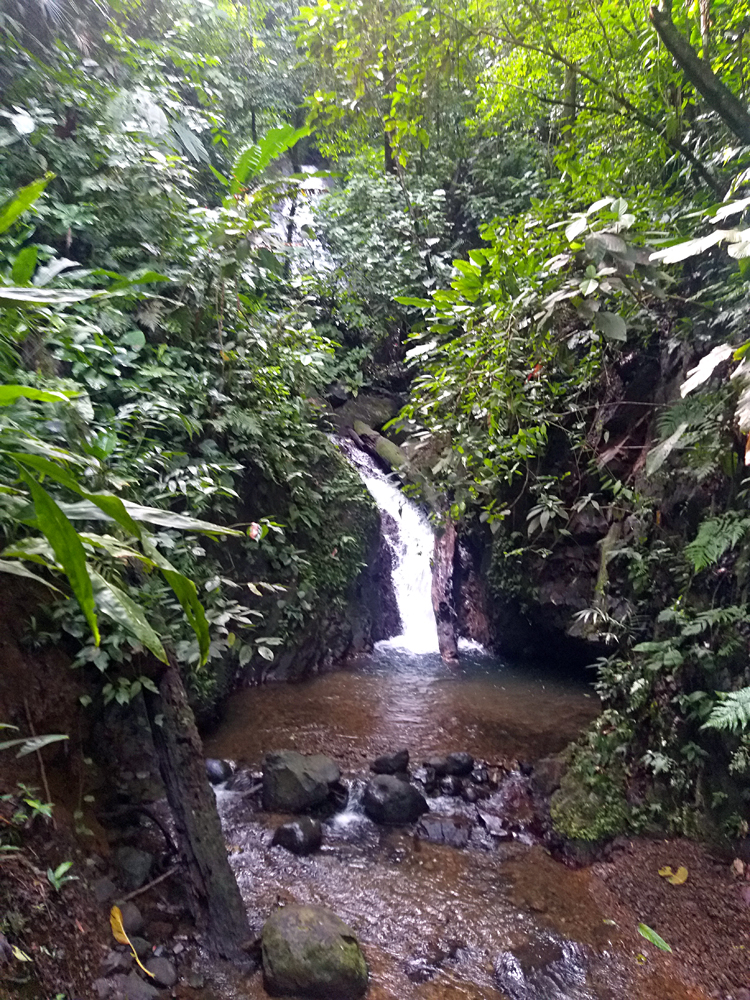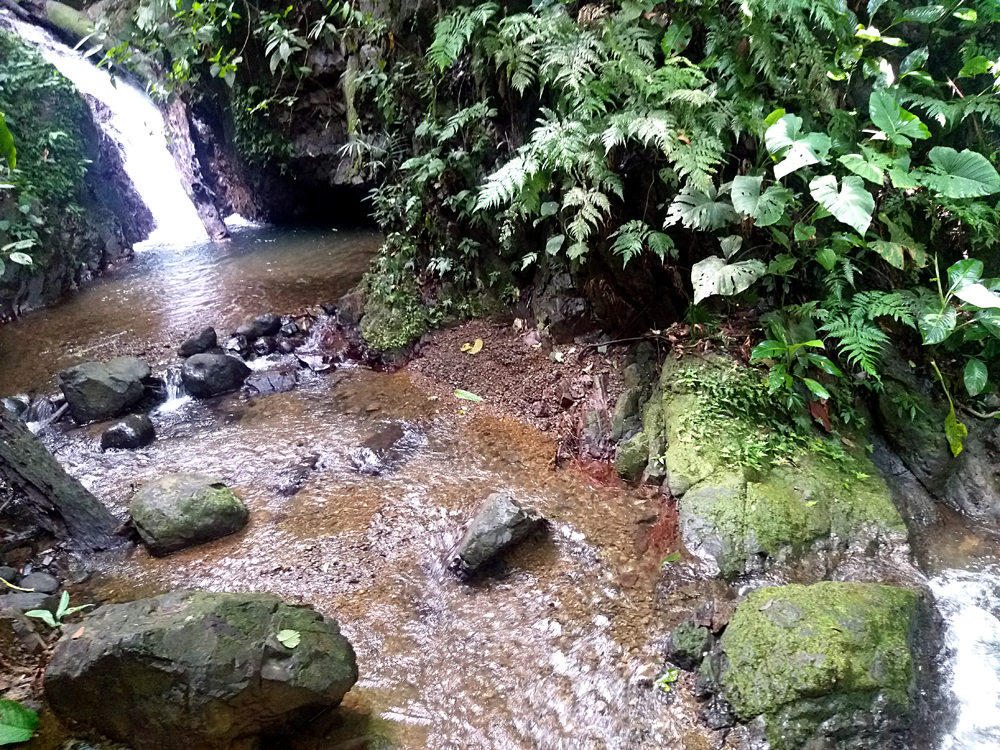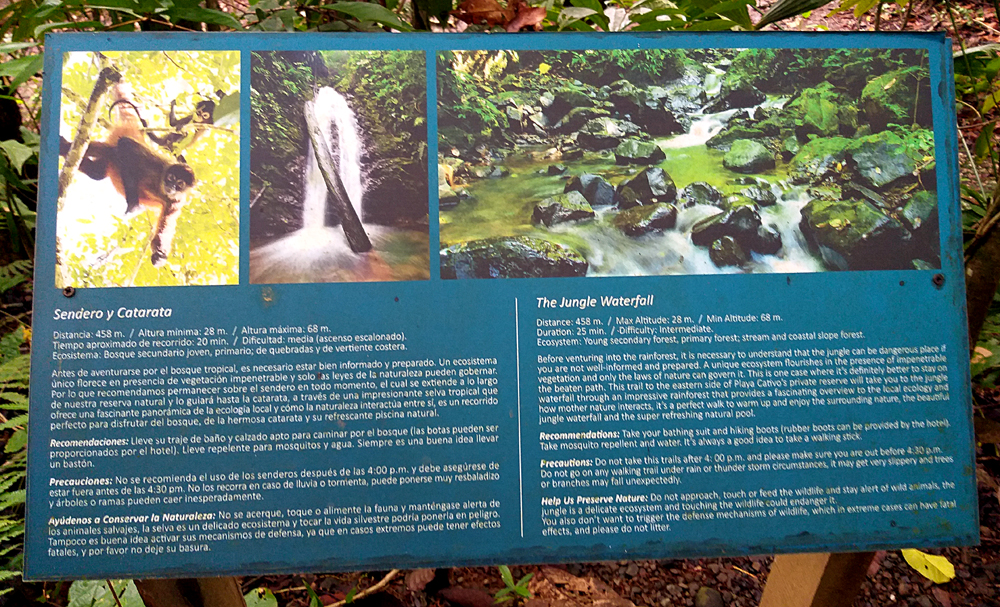 See my Costa Rica Waterfalls Gallery of many others I have visited, 47 and now this one makes 48! 🙂
¡Pura Vida!