From my scrapbook pages it seems that I was a member of the Explorer Post all three years of High School though I remember my participation decreasing over the three years and in fact I missed the meeting when the above Post Photo was made in my Senior Year of 1957-58. The other 2 scrapbook pages below are both from my Sophomore or 10th Grade Year, my first year in Tulsa when I think I participated the most in Explorer activities. John Murdock was my best friend in Explorers and I think we both diminished our participation over the 3 years. In fact, John is not in the above photo either! 🙂
Meetings are a foggy memory but I think were mostly educational with some planning of activities at a Methodist or Presbyterian Church. The only camping trip I remember (there were probably several others) was when we went across the state line to Arkansas near Springdale in the late fall when it was very cold sleeping out that night. I also remember that on that same camping trip we explored a cave, going in one entrance and exiting another through a stream of icy water! We also had a agreement with some farmer nearby to cut down some fir or pine trees for Christmas Trees to sell back in Tulsa as our fund-raising project which I think we did every December.
Not only was I busier in school with grades becoming more important as I anticipated the University, but I was also in the Band my first year only, was an officer of the Will Rogers Medical Club all three years, participated in dances and other social activities, and worked almost every afternoon and weekends as a sacker, then checker at Sipes Eastgate Supermarket. Meaning that I had no free time and Scouts sort of expect your free time to be Scouts. It was still important to me, but I just did not have the time anymore like I did in El Dorado.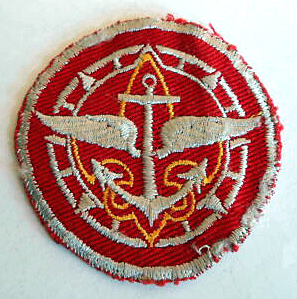 ¡Pura Vida!