Newsletters Menu
Menu, Introduction & Title Page – YOU ARE HERE!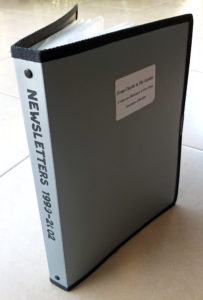 I was not consistent in writing my journal over the three years in The Gambia, going long periods without writing, but I did send back home 33 issues of a newsletter + 3 special issues/messages making a total of 36! It was targeted to church members at First Baptist Nashville and other friends and family interested. The church sent printed paper issues while I sent electronic issues to those requesting.
I have had difficulty replicating the original newsletters in the two different website software I have tried, therefore I have simply scanned the original printed newsletters from my notebook (left) collection. What you see is what they received back in 1999-2002.
Click each page image link in the menu above and then the new opened image again to see larger if hard to read. These newsletters are my most complete record of the Gambia experience. Each issue is a separate web page with a link to each in the Newsletters Menu above. And if wanting more personal writings and feelings during those 3 years, The Journal will meet your need, though I was not consistent in writing, using "how busy I was" as the excuse for not writing in the journal more.    🙂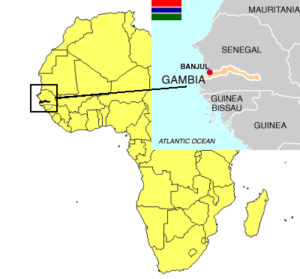 But first, where was I? This map (click to see larger) shows the location of our tiny country, the smallest on this huge continent of Africa. It is basically 30 to 50 miles of land on either side of the River Gambia, or as we said. "The banks of the River Gambia." A local story, or maybe joke, was that the French let the British have the land as far as their ship cannons would shoot. Since at the time the French controlled the land and British the river. That is why today The English-speaking Gambia is totally surrounded by French-speaking Senegal. There are more maps on The Gambia Travel Page.

Title Page to My Notebook Collection of the Newsletters which you are seeing photocopies of.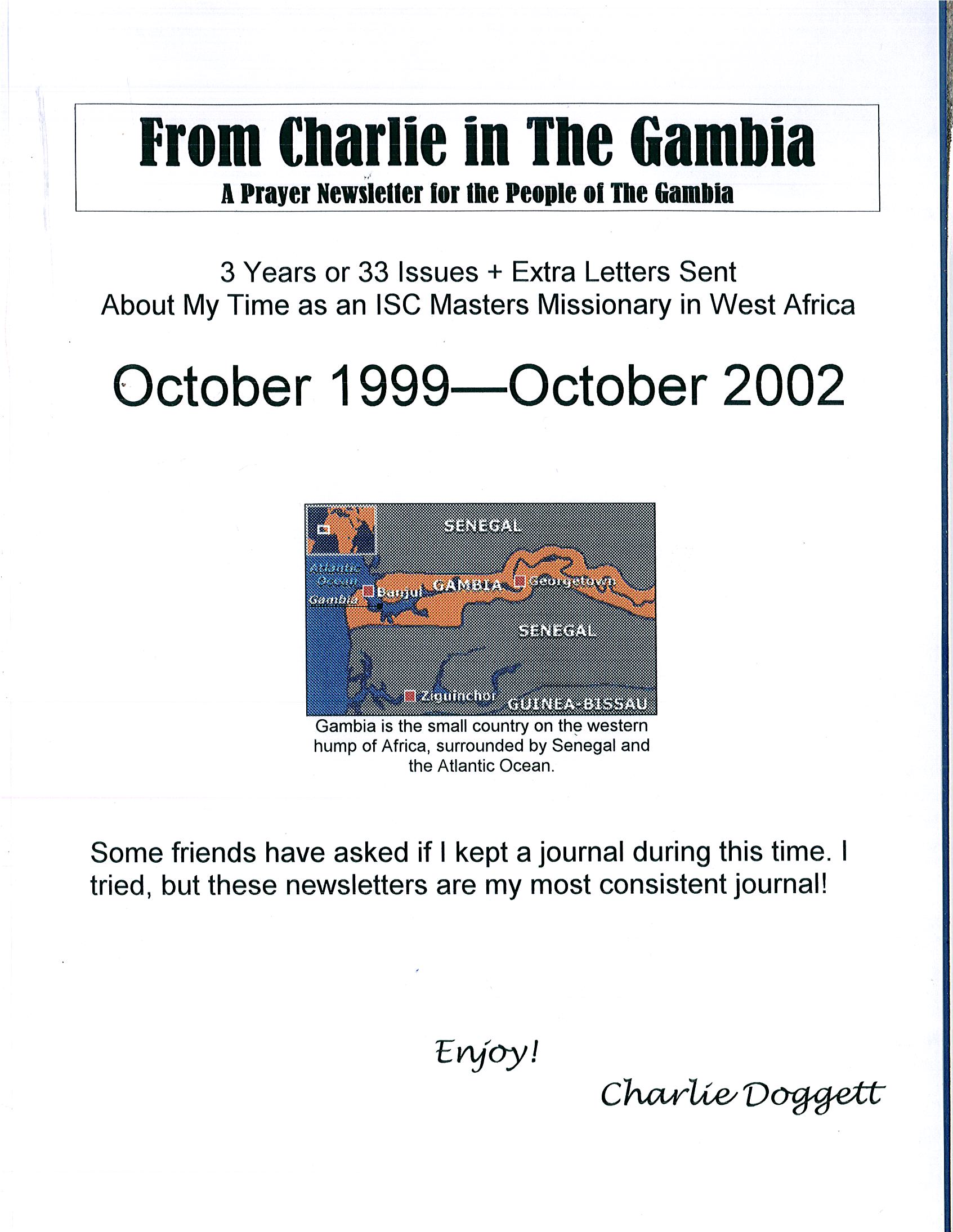 CONTENTS Page of the notebook collection:
The electronic Contents with links is above at top of this web page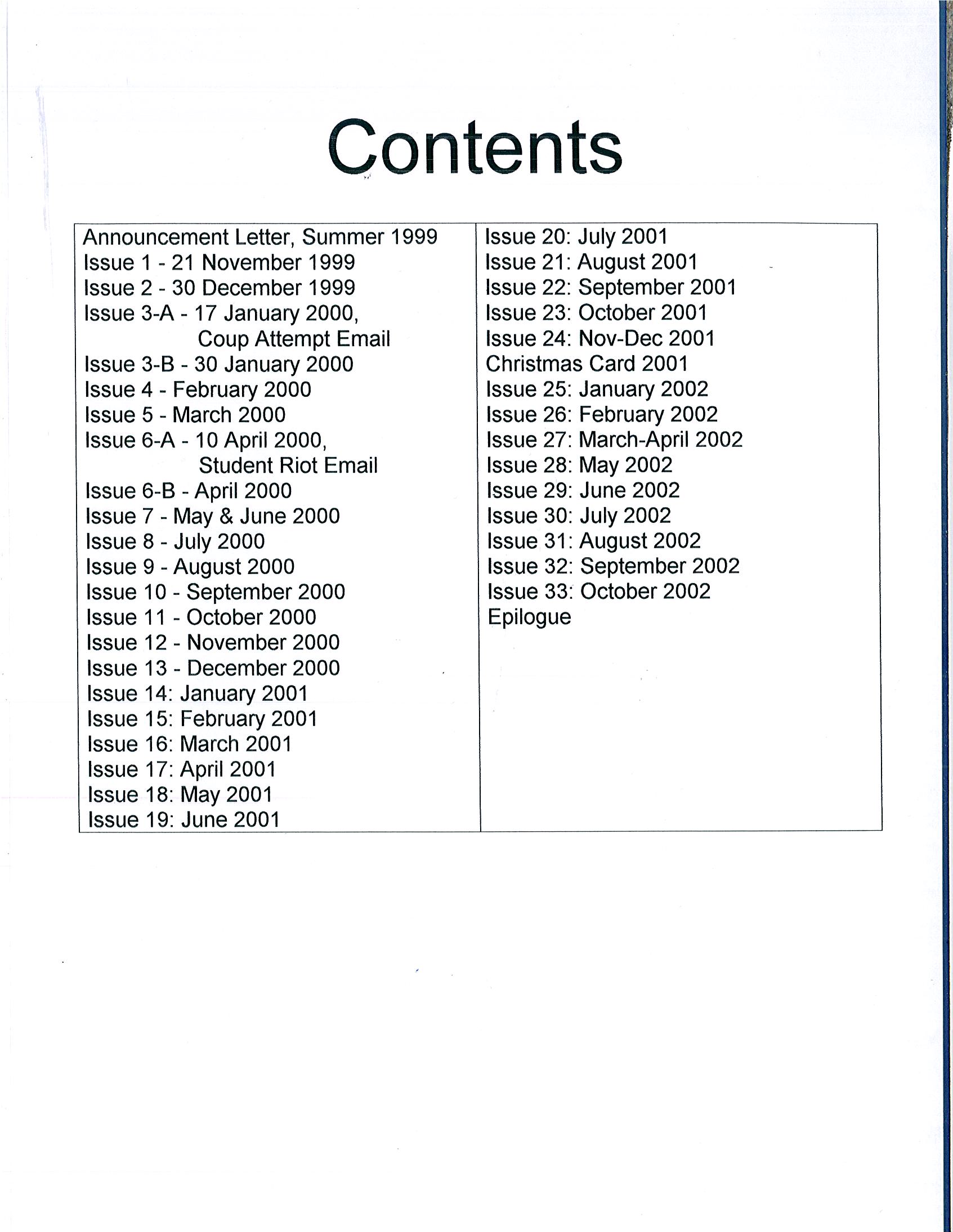 The electronic Contents with links is above at top of this web page
And at the bottom of each page is a link to the next page of the Newsletter:
Go to Next Issue:    #00 – Announcement Letter Summer 1999