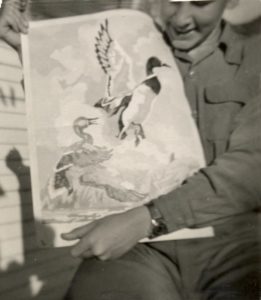 Ohhh . . . my interests and loves are so many and so diverse. And visual art was high on the list in my childhood and early teen years, but wanting to be more practical and earn a good living, I moved away from art in High School and said then I would become a medical doctor, which didn't happen. 🙂
But off and on from college on I have been attracted to good visual art and only occasionally dabled in making art myself. The photography hobby was the one art I really got into after retirement and will always love as my primary art medium now. See my Photography Hobby Page.
In early 2012 I took a watercolor class at Centennial Art Center Nashville and may play around with that some more. But if I get serious about painting, I will probably go back to acrylic or oils. But for now "I paint with my camera" which is really more an activity of the eye and I love it! You might enjoy looking at some of my art collections shown here as photo galleries.
And then there's the theatre and music! I love both and had a season ticket to the Classic Series for the wonderful Nashville Symphony Orchestra for 10 years. Every year at Christmas during Juli's last 8 or 9 years I took her to see the Christmas Nashville Ballet Nutcracker Suite. Then there were selected dramas and musicals, like one every night during my week in London and only one Broadway Musical in New York, but several in Nashville and even one in Chicago! I'll have to add more to this page! The Arts are so much! But for now I focus on the visual arts here.
Art Lover Menu
Costa Rica Art Scene

Under Construction – Coming Soon!
¡Pura Vida!
Back to the ABOUT page.