I Loved Living Near the Downtown Arts
In 1998-99 I lived on 5th Avenue North in Nashville, the north end of Nashville's "Avenue of the Arts." And there were many artists in that Germantown neighborhood.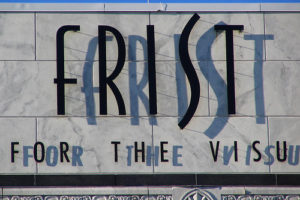 Then after 3 years in The Gambia, I moved 2 blocks closer to downtown in the Hope Gardens neighborhood across from Farmers' Market and Bicentennial Mall State Park, an easy walk to the many art galleries downtown, plus more artists living in our Row 8.9n Urban Row Houses and the neighborhood. My two

favorite galleries were the Frist Center for the Visual Arts  museum and The Arts Company that I visited many times between 2002 and 2012, more than monthly, though less after moving to Hermitage. It was a great time and place to enjoy the arts including The Nashville Symphony which is a whole different topic as musical art and my love of classical music!  But in the meantime check out this little dated video about The Arts Company which shows why I loved it and was in there frequently:
In 2012 I moved to Hermitage and began learning about art in a suburb. Painter Phil Ponder lived nearby and the Picture This Art Gallery is close by which I visited some which happened to feature Phil. And I continued to go back into downtown Nashville for the museums and galleries and some special art shows, openings, etc. I found that all of Nashville is a great place for an art lover like me, but especially downtown! In some ways I miss the art scene in Nashville, though Costa Rica is full of artists, both local and expats though the most galleries are in downtown San Jose, meaning I don't see as much as I did in Nashville simply because it is not as convenient living more than an hour's bus ride away. Yet I have gone and spent a couple of nights in a hotel which makes it easier and will do that again.