Palau & Pitcairn
PALAU SHIPS:  http://www.micsem.org/pubs/articles/historical/forships/palau.htm
1834x: Whaling brig CHARLES DOGGETT of Salem, Capt Batchelder, visited Palau about Apr. Ship was attacked by hundreds of natives and one boy was killed. [Ward 1967: V, 154; Putnam 1930: 44]
NOTE: This is the only record that has Batchelder as Captain – I'm assuming it is incorrect or maybe he was for a brief time.
PITCAIRN'S HISTORY – http://www.onlinepitcairn.com/history.htm
Unsuccessful emigration to Tahiti: 1831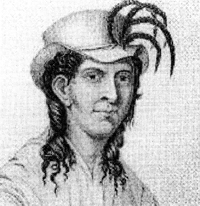 Meanwhile Adams's request for emigration was being sympathetically supported in London and, although later naval reports discounted his fears, it was decided to re-establish the islanders in Tahiti. Despite some initial objections, the islanders all set sail on Admiralty vessels in March 1831.
They were given a generous, warm-hearted welcome by the Tahitians but they did not feel at home: They had become on the one hand too European in their ways and, on the other, stricter in moral, particularly in sexual, behavior than their hosts. They longed to return to their habits in their own island, all the more so when infectious diseases, to which they had little immunity, began to kill them. The first to die, within a month of arrival in Tahiti, was Fletcher Christian's son, Thursday October Christian, the first child born on Pitcairn and the oldest member of the community.
His death was followed be the youngest, Lucy Anne Quintal; and during the next two months there were ten more deaths and only a single birth. This heavy toll of deaths, more than their general unhappiness, moved everyone in Tahiti to pity for their plight. Supplies of special food for the sick were provided; and a number of efforts were made to arrange for their return to Pitcairn. All attempts failed, however due to one reason or another, until Captain William Driver of the Salem whaler Charles Doggett arrived at Papeete and offered to take the remaining 65 back to their island home for a total of $500. A subscription was immediately
Thursday October Christian organized by the community; the Pitcairn Islanders contributed to this by selling blankets and other necessities, so anxious were they to return. Captain Driver sailed with them from Papeete on 14 August 1831, and reached Pitcairn on 3 September.
Their gratitude was expressed in a note of thanks:
Pitcairn Island, Sept. 3, 1831
This is to certify that Captain William Driver of the brig Charles Doggett of Salem carried 65 of the inhabitants of Pitcairn Island from Tahiti back to their native land, during which passage Captain Driver behaved with the greatest kindness and humanity becoming a man and a Christian, and as we can never remunerate him for the kindness we have received we sincerely hope (that through the blessing of the Almighty) he will reap that reward which infallibly attend the Christian.
Signed: George H. Nobbs, Teacher
Arthur (his mark) Quintal
John Buffett
John Evans
NOTE: The picture is an engraving by H. Adlard of someone on Pitcairn
NOTE: For more exciting stories of adventure like this on the Charles Doggett, read Chapter 7: Children of the Sun from the book Yankee Ships in Pirate Waters.