Probably not as many while in the national RA role as when I was a volunteer RA trainer in Dallas Baptist Association, but I remember a few and wish I had photos, especially from the counselor campcraft training I did in the High Sierra's of California with two days camping out and catching fresh trout to roast for breakfast! The only time I ever ate fish for breakfast. 🙂 I also remember a campcraft class at the Tennessee Baptist Camp one year and then the feature photo is of the instructors (including me on right side next to top row) at the annual National SBC Rec Lab where I taught camping and campcraft skills one of the years I was an RA Consultant. It was a Sunday School Board sponsored event.
Campcraft in the RA/Brotherhood Magazines
CLICK an image to see it larger . . .
As much as I loved camping and so did a lot of local RAs and RA Leaders, our main purpose of the program was Missions Education and true to my job I kept it the priority, only getting into camping or campcraft skills occasionally.
In one sense, camping was the only overlap of RAs with Boy Scouts and when I was asked more than once "How do we compete with Boy Scouts?" This was my official response thas is in a column in above photos or below as it appeared in the Baptist Program, the Southern Baptist Convention's general information magazine: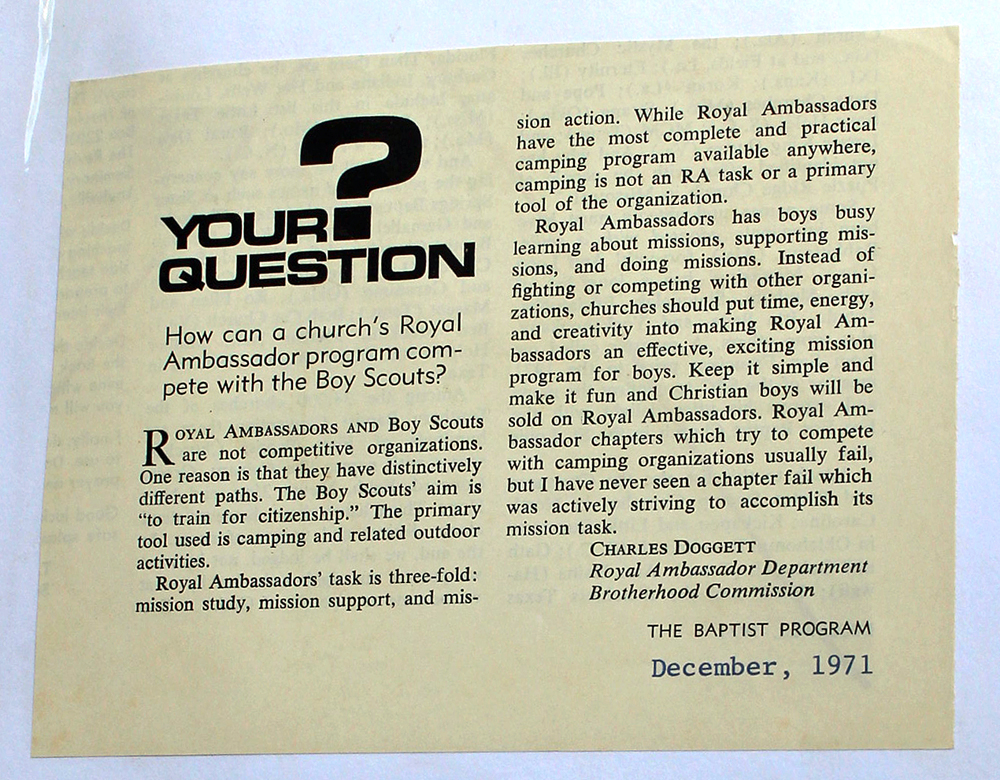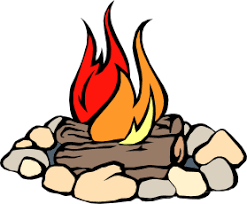 .
¡Pura Vida!