Without a doubt, BSU was one of the biggest influences on my life development or directions of any one thing, person or activity! Of course it was tied into the big influence of Willis and Gary who were really responsible for getting me so involved. But it was more than just them!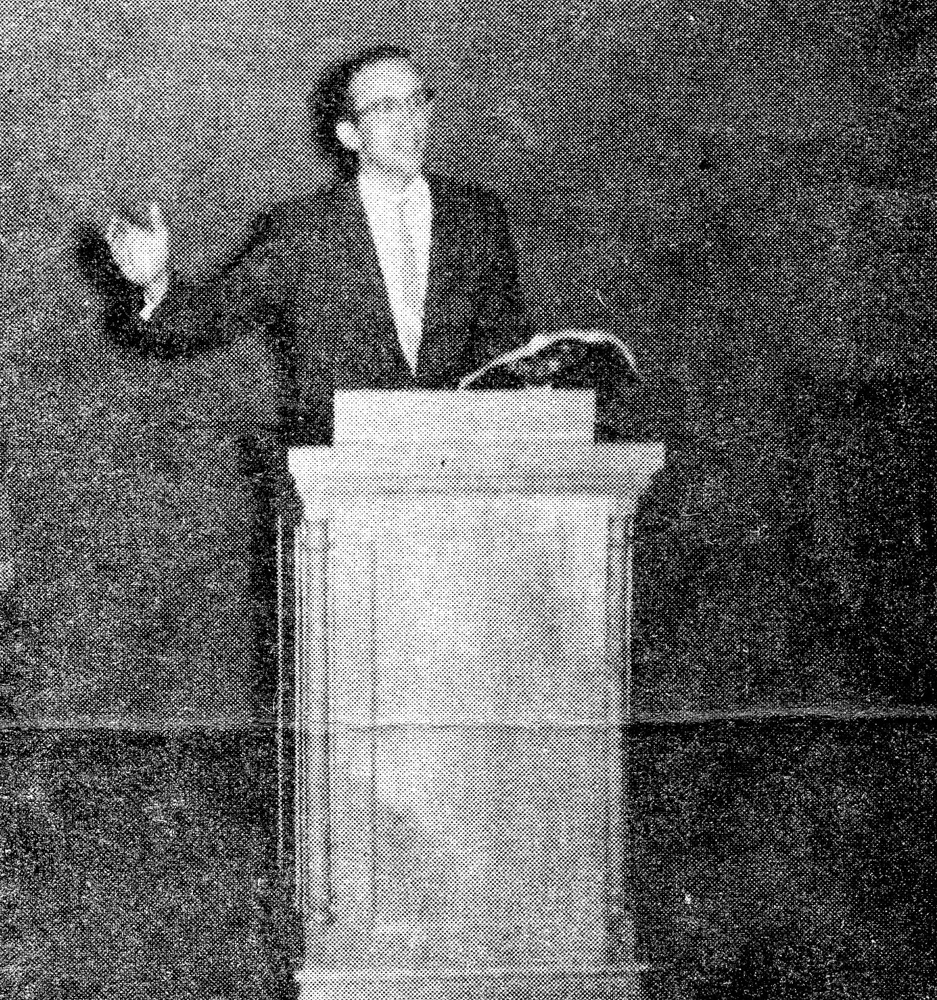 This was the time when I started taking my faith in Christ or my life as a Jesus-follower seriously in a bigger way than just believing in high school. It was the whole idea of a life lived and not just a Sunday morning experience. I had already learned from Junior High days in El Dorado Training Union classes the importance of reading my Bible every day and praying, but was not much into prayer until I got to the OU BSU where I not only learned how to pray but was taught to lead prayer meetings and then I learned on Sundays about really believing in God and expecting answers from our prayers as taught by Preacher Hallock. Yes, my life was changing in ways I did not expect it to change at OU.
We also got into serious "witnessing" it was called then as we would even go out into the dorms and talk to other students about following Christ. Totally new experience for me.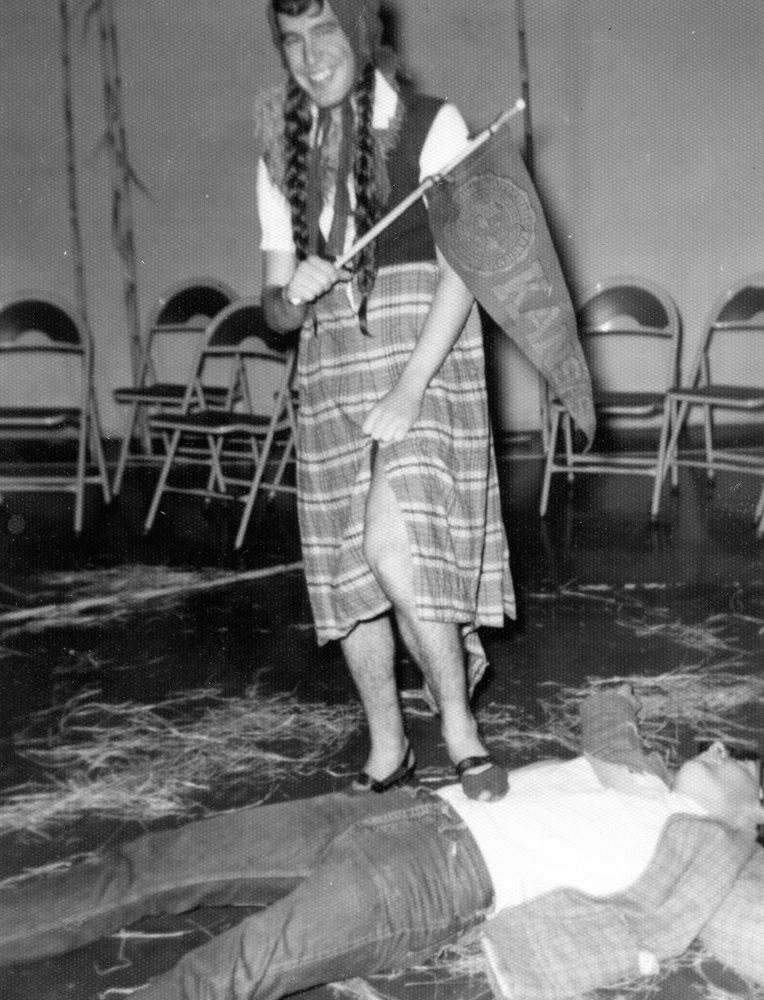 And maybe just as important as the spiritual growth I was experiencing, I was having more fun in BSU activities, parties, picnics, trips, projects, etc than I had ever had and without the alcohol that so many of the other students at OU were getting drunk on! I think it was the first time for me to participate in silly skits that made people laugh, even if at my expense! 🙂
The BSU was my refuge from so much wildness in the dorms and other campus activities that I think I called it "an island in a sea of sin." I hate to think of the direction my life could have taken at OU without the BSU.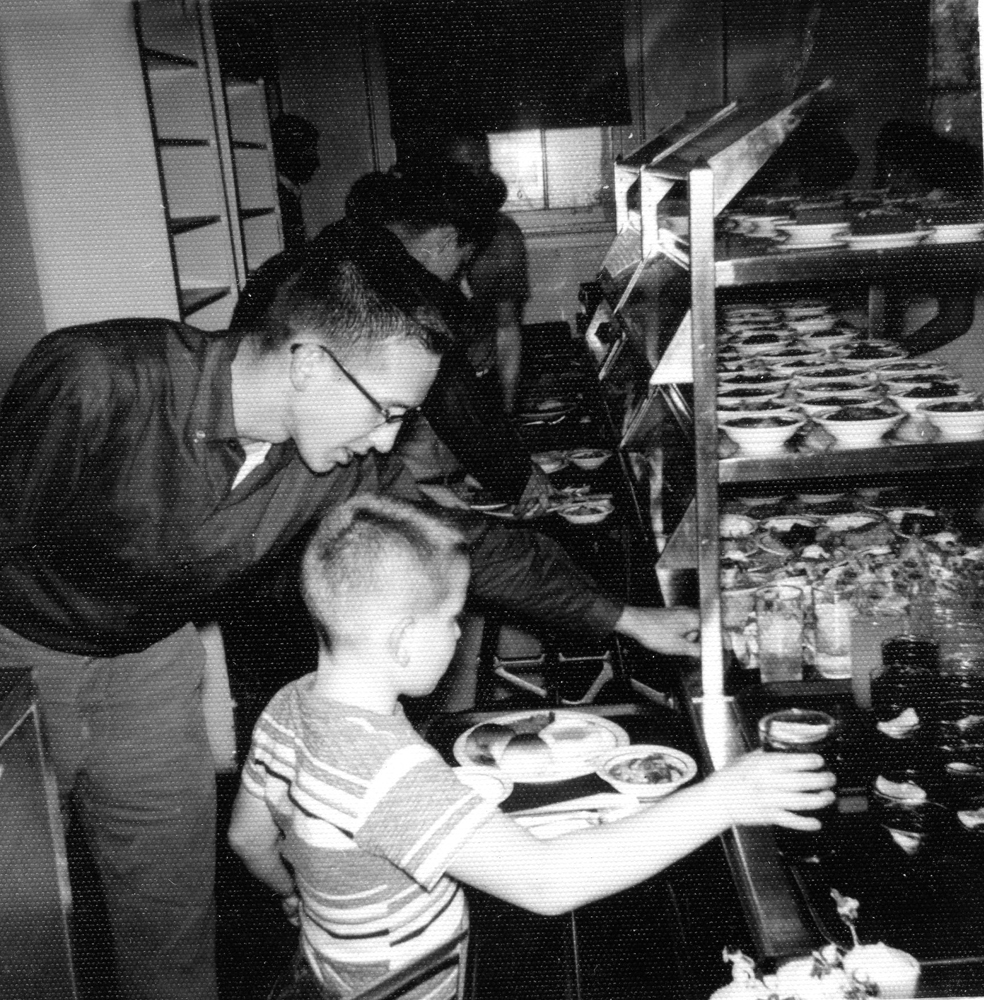 And though my interactions with the other Baptist students there was the main thing and the projects we planned like at the orphanage at left, the leaders were there to create the organization, structure, and place for it to all happen. And Art Driscoll was perfect at that, never trying to get the attention or be the hero or big personality, but being a good leader behind the scenes, helping us to create our own programs and activities. He was a leadership role model. Then for part of the time he had an assistante BSU Director in Ronny Ryan who was the kind who like to be a big personality and stay out front, speak a lot, and enjoy the introductions as a former All-American Basketball Player. But I liked him too and even with his ego, he was very inspirational and influential on this young Christian wanting to do Christianity right!
In many ways it was the BSU and not the university that shaped my future life and vocation, without even knowing the long-range effects at the time. These three semesters of activity in the BSU at OU literally formed my future life. Instead of fighting the darkness I found in much of the university, I accepted the light and love from new Christian friends and that changed my life.
I can't afford to live in reaction to darkness. If I do, darkness has had a role in setting the agenda for my life. The devil is not worthy of such influence, even in the negative. Jesus lived in response to the Father. I must learn to do the same.

~Bill Johnson
¡Pura Vida!
Back to my University of Oklahoma Main Page.