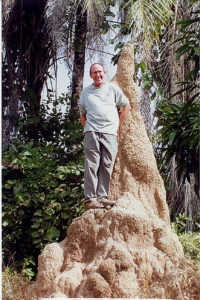 The Gambia, West Africa represents some of the biggest miracles of my life and in some ways it was the happiest three years of my life up until that time. (Costa Rica is now the happiest!)
It is also one of the most story-filled times of my life, represented by the Bantaba I am sitting under in Ballen in above photo. How I got there is the first and biggest miracle and story, described in the first Menu item below along with the other Gambia Stories filling in the many spiritual, nature, and cultural adventures of my three years living in West Africa. From a child watching Tarzan movies to a college student "surrendering" to missions, I dreamed of Africa and those dreams came true here.
Photo at left of me on a termite mound at Bird Safari Camp, Janjanbureh. And the feature photo at top is me with a group of men from a Jola village upriver when on a "Prayer Walk" through Jola villages.
MENU – Gambia Missionary Stories
Gambia Photo Galleries
My Africa Photo Book 
Magical AFRICA with free online preview of all 139 photos!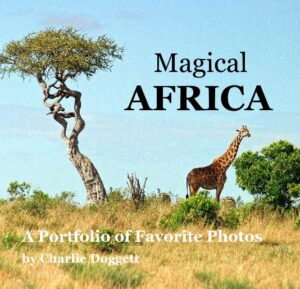 *   Starred items appear first on another menu and are simply linked from here and not a sub-page of this page.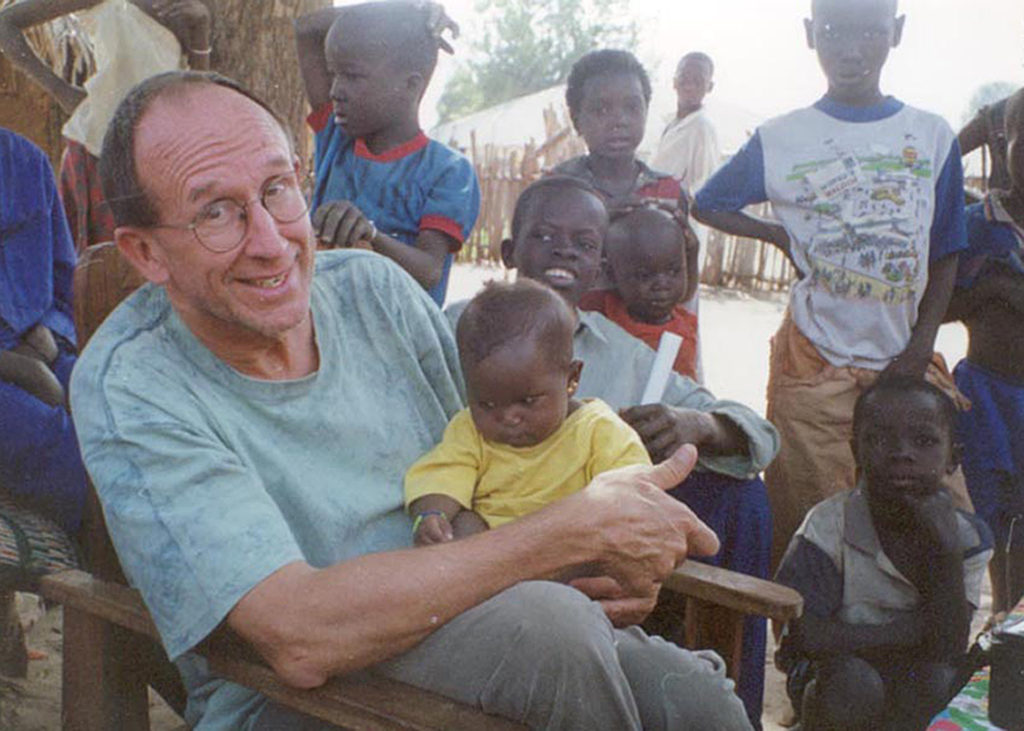 Articles
I'm starting this heading at the end of 2020 with the article from January 2021 Christianity Today about Christians getting involved in the government of The Gambia and will add one on the overthrow of Jammeh 3 years ago if I can find it.
"Nothing but breathing the air of Africa, and actually walking through it, can communicate the indescribable sensations."

~William Burchell
Back to His Spirit main page.
¡Pura Vida!