My daily nature post was earlier today with the skipper butterfly – now a personal update from cancer surgery & radiation therapy, plus the coming week that I'm excited about. 🙂
Health Update
As we say here in Costa Rica, "Estoy mejor poco a poco." I'm better little by little. Most of my taste has returned after losing all of it from radiation. Food is not quite as "tasty" as I remember it being, but so much better now and I can eat almost anything. And my swallowing ability has also greatly improved if not completely normal now.
I still need to sleep long hours at night and sometime nap in the day with not near the high energy I used to have physically. But again it is so much better than it was at the end of June! And I'm still having to accept that being 81 years old might have a little bit to do with my lack of energy or physical ability now. 🙂
Overall I am feeling so much better than I was going into that July trip, plus this trip will be to flat land with no hills to climb! And generally a more "laid back" or relaxing place than my July mountain-top experience! 🙂 Plus right now I'm planning on no tours or side trips, just relax in the forests and beaches of the hotel which I overview below if you read on after this 2019 photo from there . . .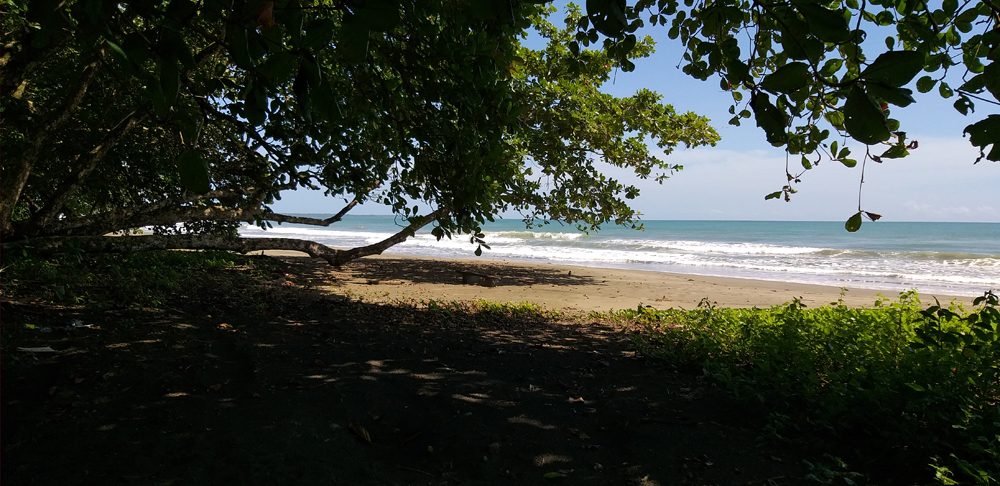 Annual Week in the Costa Rican Caribbean
The Atlantic Coast, or "Caribe" as it is called here, is less developed than the Pacific Coast with not one American or European hotel chain (Yay!) – all are small, simple "Mom & Pop" local establishments with a lot more personality than most bigger hotels on the west coast and of course both coasts are different from the mountains in the central part of the country. Plus the "nature lodges" I go to in the west are not hotel chains! 🙂
I have been to the Caribe once each year since moving here except in the 2020 Covid Year when Sansa Airlines shut down and I was afraid to ride a public bus during a pandemic. And my 5 trips have been quite varied even though the last 3 were at my favorite Caribe hotel, Banana Azul. I started in 2015 on a Birding Club trip to 3 nights in the Bribri Indigenous Village of Yorkin with no electricity for 4 days and all our food cooked on a wood fire. A memorable experience that I loved! On that same trip I spent one traditional night at the Cariblue Beach and Jungle Resort in Puerto Viejo de Talamanca. See my 2 photo galleries of that trip linked in list below.
The second year, 2016, I discovered that September is the best month to visit the Caribbean because it is the lowest amount of rain month and its been September ever since! 🙂 That year I also moved up from a no-electricity thatched roof to a safari-style wall tent hotel on the beach near Manzanillo, known for good birding, the Almonds and Corals Tent Hotel. (Note: they are now moving from tents to thatched roofs!) I really liked it and would go back again. See the photo gallery linked below.
In 2017 I found a vacancy in what TripAdvisor listed as one of the most popular hotels in the South Caribbean and I went for the first time to Hotel Banana Azul and it instantly became my favorite and where I've gone every year since (except '20) and from there I can easily go to any and all the Caribbean places of interest to me with a super in-house tour company. Its one of only a very few hotels literally on the beach plus with a forest to walk in and you can walk to the center of Puerto Viejo by walking down the beach instead of on the road! Great food! Super-friendly service! And one of the most relaxing places I've ever been. See my many varied experiences in 2017, 18, and 19 in the separate photo galleries listed below, with this year's trip focused on relaxing more.
Photo Galleries of my 5 Caribe Trips
NOTE: There is a "Costa Rica North Caribbean" also with the port city of Limon between the two quite different areas. The north is dominated by the Tortuguero National Park called by some "The Amazon of Costa Rica." You get there by boat or plane only, no roads. I love it in a different way and you can find my three trips there in my CR TRIPS Galleries.
My "Howler Suite" at Banana Azul This Week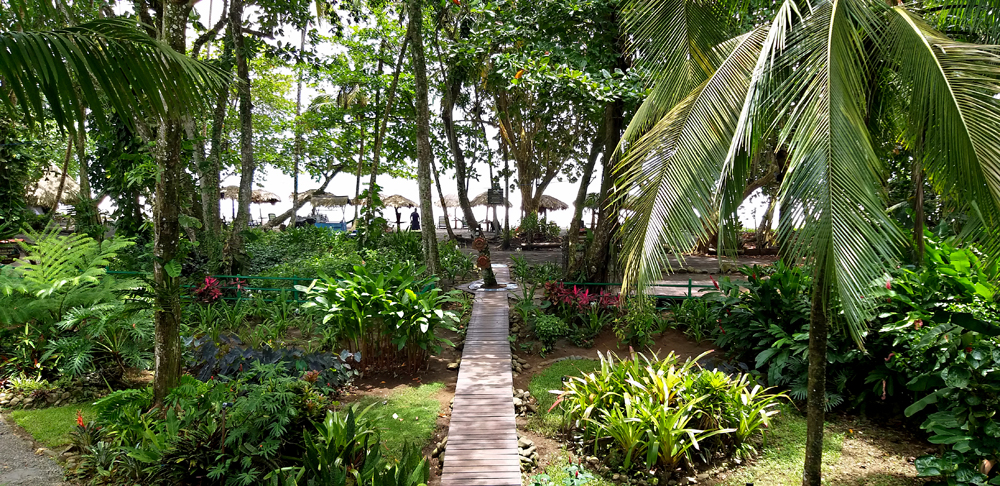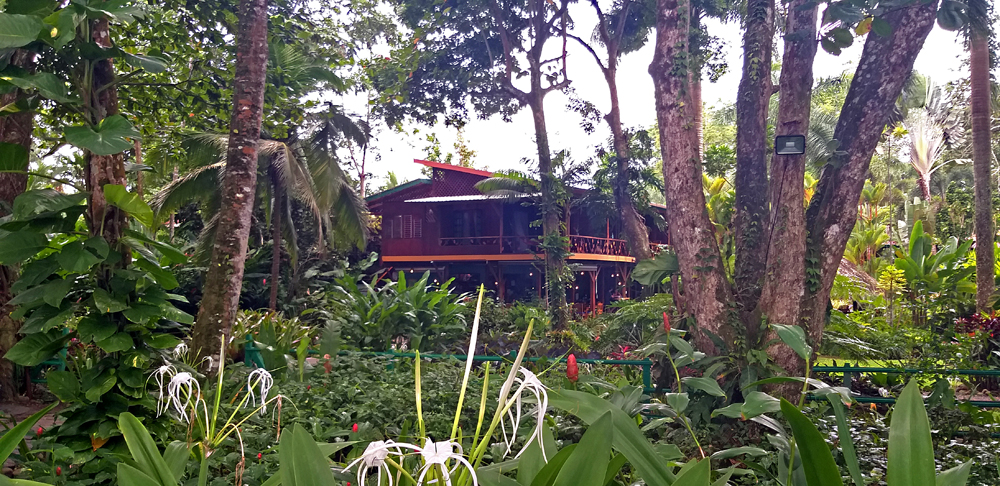 "My wish is to stay always like this, living quietly in a corner of nature."

~Claude Monet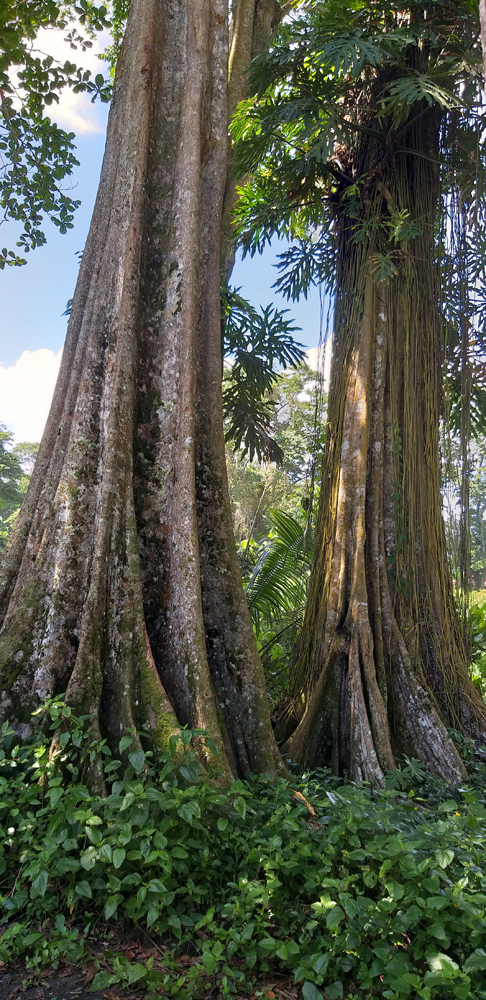 "Today I have grown taller from walking with the trees."

— Karle Wilson Baker
This is my life, "Retired in Costa Rica!"
🙂
¡Pura Vida!