Every morning has been free of rain in the rainforest so far with the usual afternoon and evening rainy season rains that are great for sleeping at night! 🙂
This morning I had switched my planned morning hike in the mountains after learning how steep the trail is to a boat trip up Esquinas River and the Mangrove Forest for birds and maybe other wildlife. The highlight ended up being a group of about 5 Bottlenose Dolphins which are a little different from the Spotted Dolphins I've seen at Drake Bay and Uvita. They are "friendly" and followed our boat part of the way back to the lodge. 🙂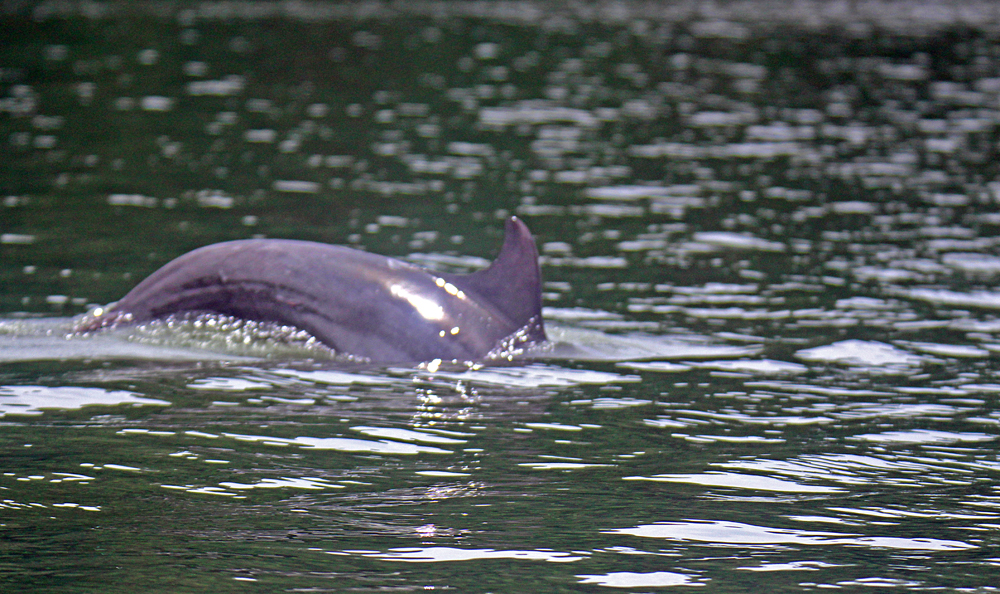 And five more shots . . .
CLICK an image to see it larger . . .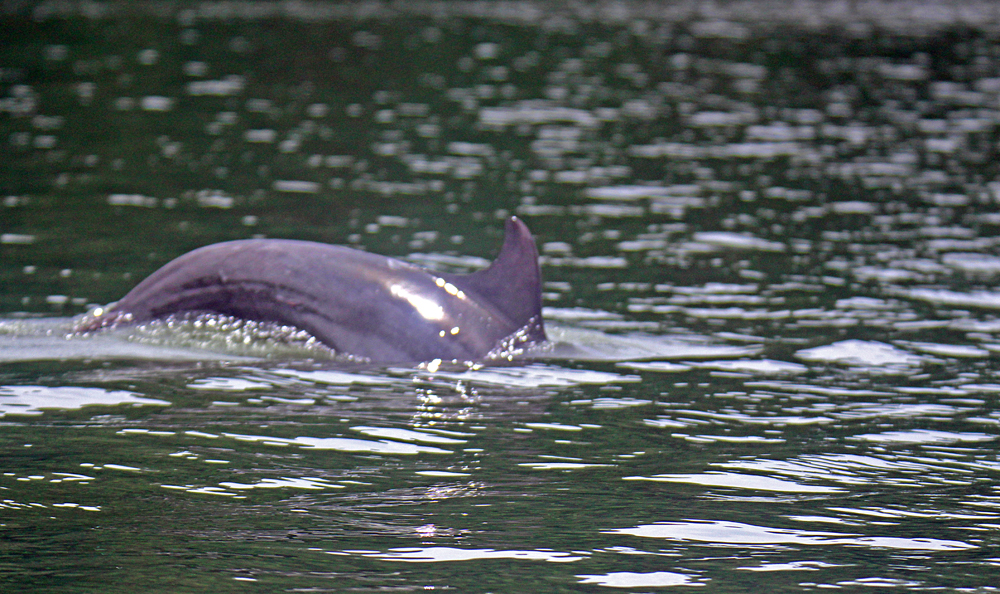 I have a gallery of my Spotted Dolphins and will soon have a separate gallery for these Bottle-nosed Dolphins. You can read about dolphins here on the CostaRica.com website. It is interesting to note that these we saw are like small whales weighing over a 1,000 pounds and even have a blow-hole like whales. 🙂
The only other guests in the hotel tonight (more coming tomorrow) are a young couple from Canada and they wanted to go kayaking on the river, so we used the same lodge boat to get there and while they were kayaking the boat captain took me further up river for birds and then afterwards we came back down river to pick up the kayakers. Then on our way back to the lodge was when we saw the dolphins. It is too early for the whales to be here now.
¡Pura Vida!