Yep! I just went 6 days without blogging which is not my usual habit which is to write posts 3 or 4 days ahead then break from the routine while posts keep coming out. No health problems or catastrophes, "just tired of blogging." But with another trip coming tomorrow, I'm in the mood and here's a few nature photos made during this "down time."
Two Bee or Not Two Bee
I'm still not getting many butterflies in my garden yet other than the fast-moving Yellows that never seem to land for a photo. But here's two bees in my garden this morning: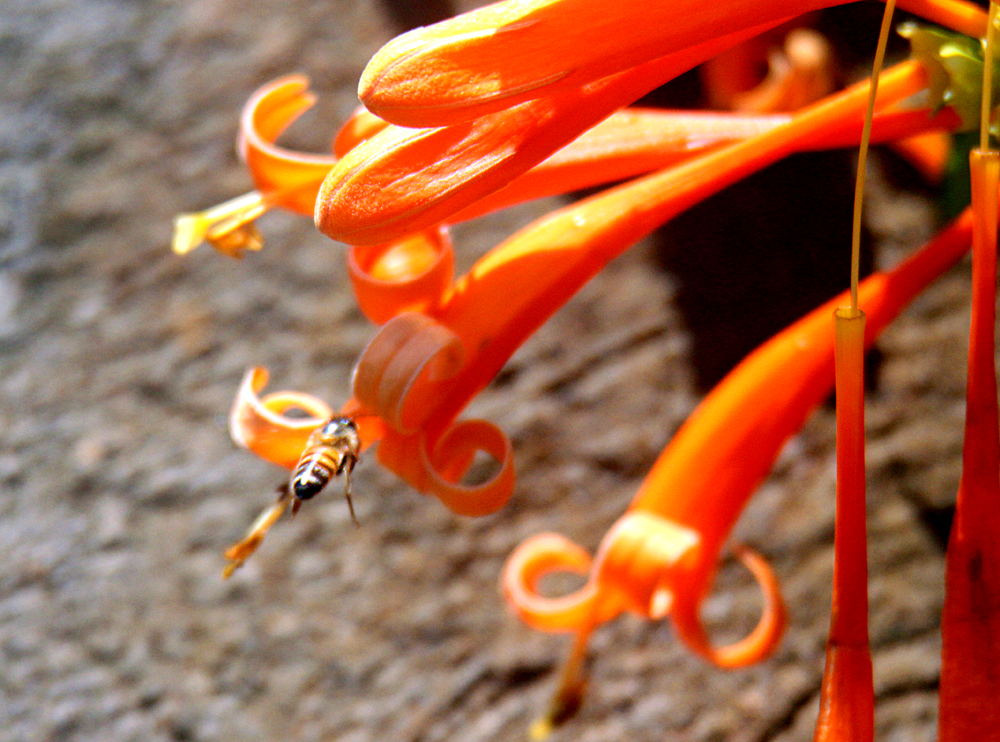 Nature Design in Death
As leaves periodically die and fall off my Cecropia or Guarumo Tree, I continue to be amazed at the beauty of the dead leaves as they fall (not at one time of the year, but off and on all year). The large living leaves on the tree are green on top and a lighter green on bottom that change to a dark brown on top and a powdery white on the bottom with the natural "shriveling" adding more mystery to their "Design in Death."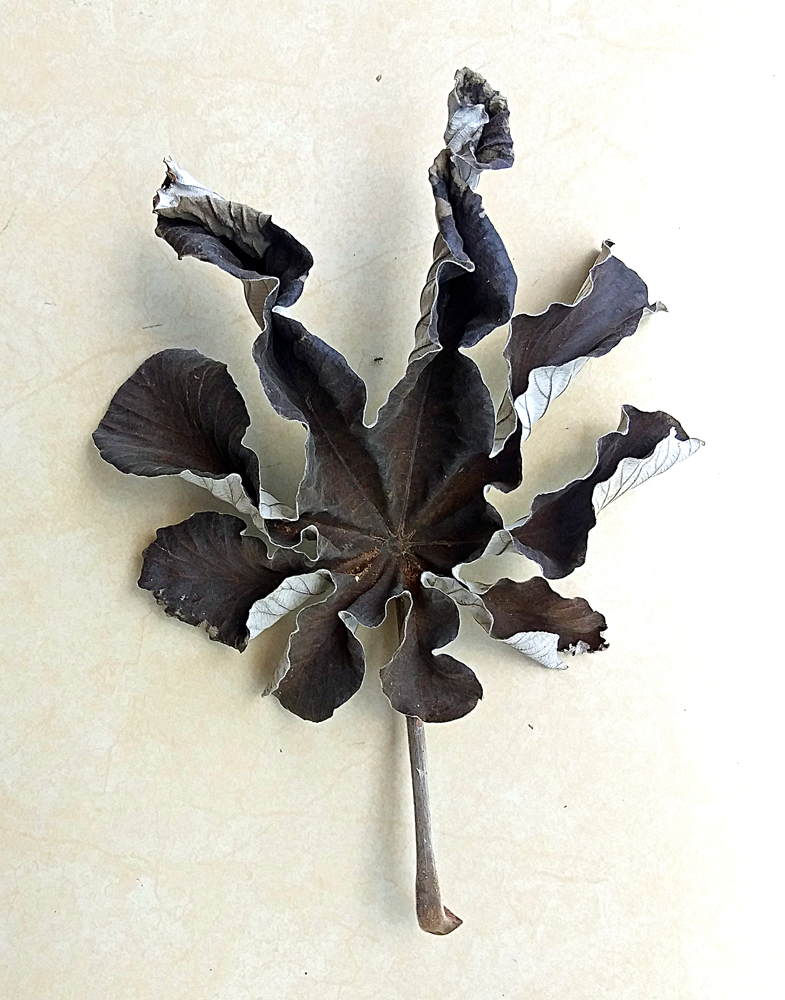 Leaf Lines
Captured on different plants in my garden . . .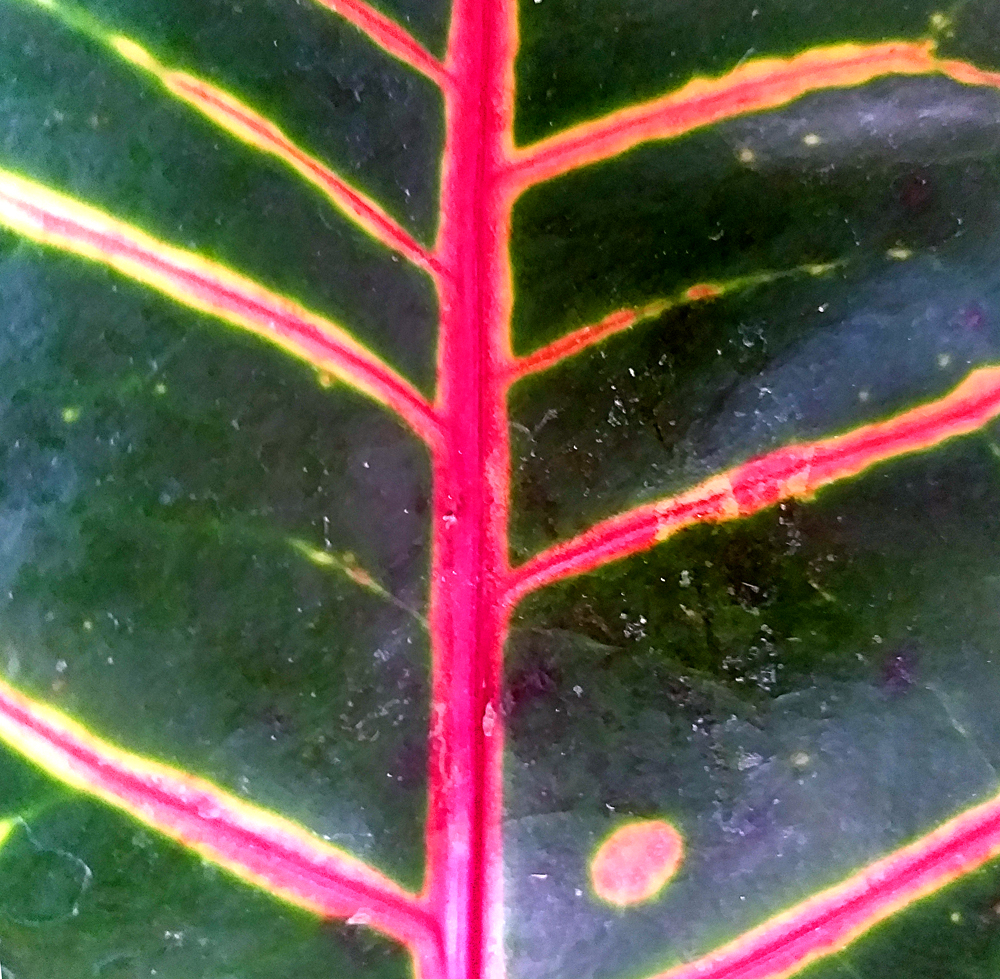 Triquitraque or Flame Vine Still adding New Flowers!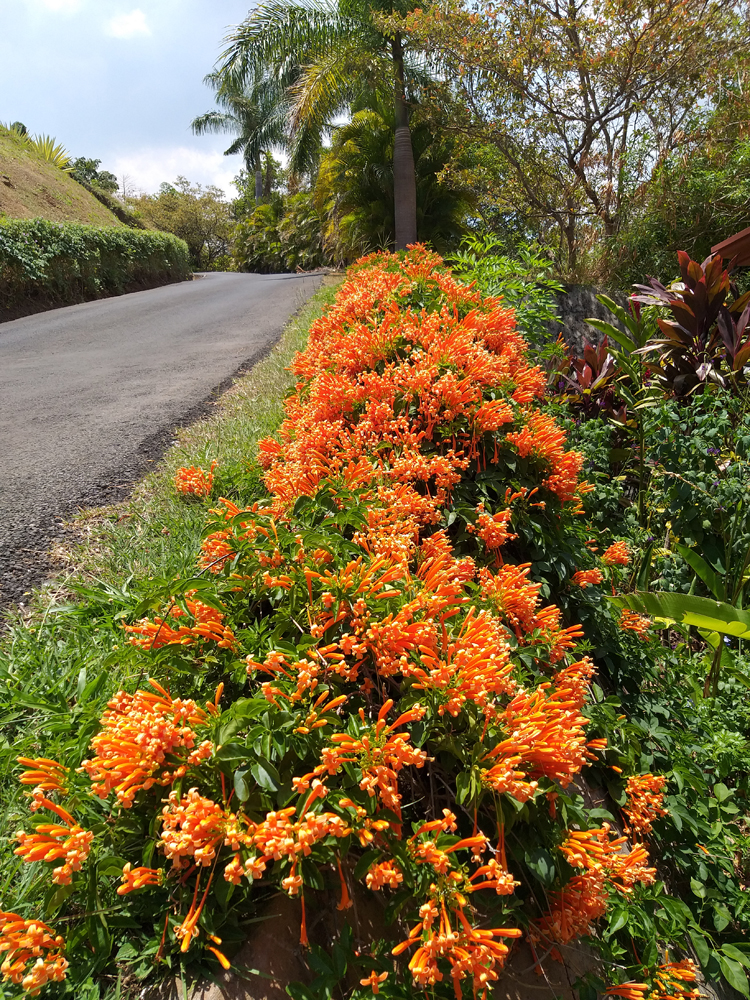 A Different Kind of National Park Tomorrow
Tomorrow morning I head for the Guayabo Lodge (link to lodge site) which as you would expect is near the Guayabo National Monument (link to Natl Park website) which is, to my knowledge, the only official archaeological site in Costa Rica. To read about this pre-Columbian indigenous city site in English, see the Wikipedia article.
There is little comparison to the Mayan and Aztec with no grand pyramids or wars, but the remains of a simple agricultural people who lived in conical shaped wood houses with thatched roofs. It is at almost the geographical center of the country and is on the slopes of active Turrialba Volcano. That volcano national park is closed to visitors now because of the dangers of regular eruptions. I may visit the non-active nearby Irazu Volcano, and will definitely go Birding in nearby Aquiares River Reserve (operated by the lodge). Plus birding on the lodge grounds and maybe I will tour one of the two nearby botanical gardens. It will be a good week and different from most of my trips or national park visits here! 🙂 But still lots of nature and birds!
Through consciousness, our minds have the power to change our planet and ourselves. It is time we heed the wisdom of the ancient indigenous people and channel our consciousness and spirit to tend the garden and not destroy it.

~Bruce Lipton
¡Pura Vida!