Yeah, I know, the old expression is "down on the farm" but here I'm literally UP on a farm in the mountains north of Cartago, Costa Rica on the slopes of Turrialba Volcano. You do know that the best coffee is "mountain grown" and this farm grows coffee along with many vegetables and animals – and just happens to also have a small tourist hotel! 🙂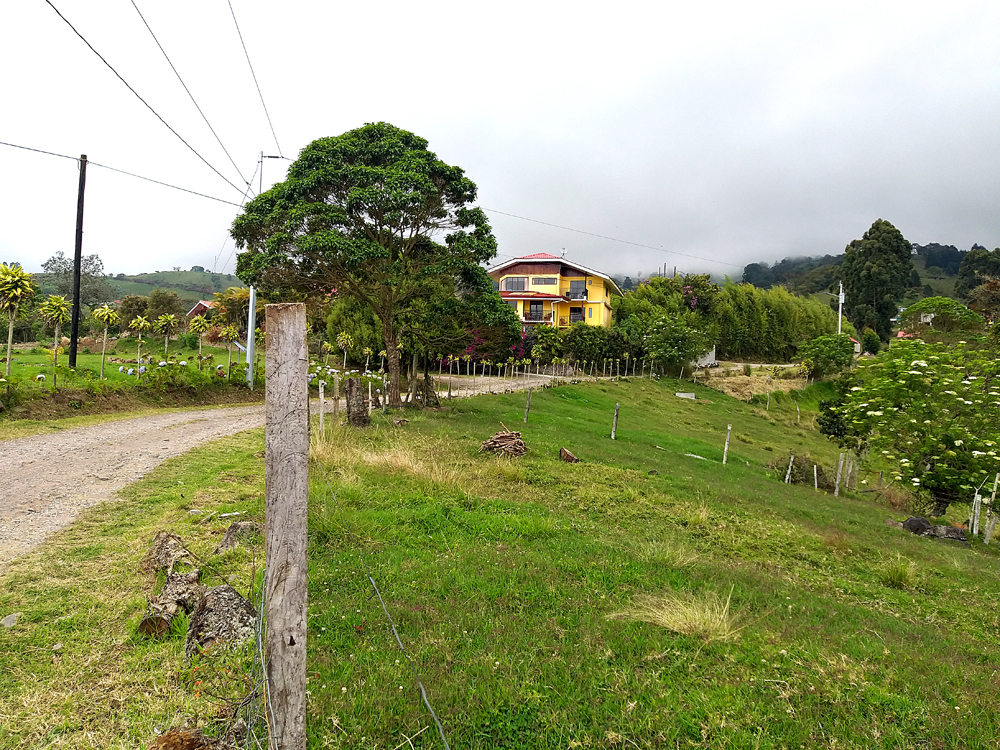 So on my arrival day I'm featuring a few photos about the farm location of my lodge/hotel, the Guayabo Lodge, the closest one to the archaeological site and National Monument Guayabo which I'm scheduled to visit tomorrow.
Not only am I sleeping on an active farm but also in a beautiful garden with flowers that mostly grow only in the mountains here. Maybe that will be tomorrow's post since it will probably take a long time to process photos from the national monument tomorrow. 🙂
Here's 7 favorite farm shots from my arrival day . . .
CLICK an image to see it full-width and larger . . .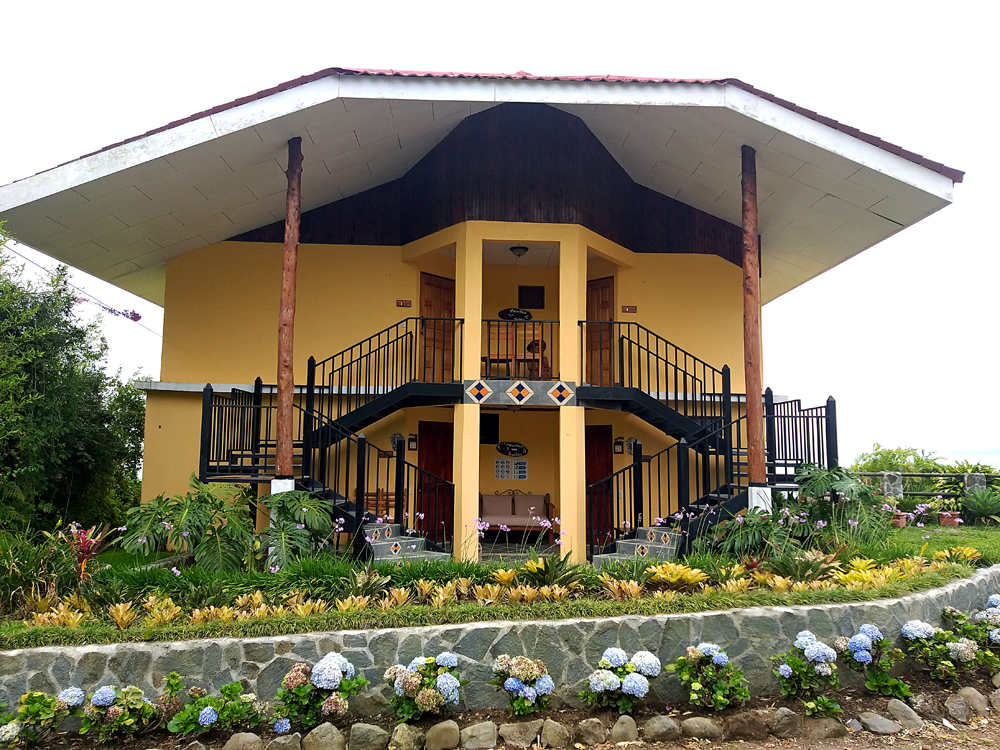 I didn't walk far enough to see and photograph the coffee fields. Maybe later this week! 🙂
¡Pura Vida!