You have probably heard of people turning a shipping container into a house, but this new restaurant in Atenas, Monsoon, is the first I have visited in a shipping container! 🙂 Actually I didn't eat in it but on top of it! Their tables and chairs are on a covered patio (common here) and on top of the container as the "upstairs" dining room, which I chose for the view.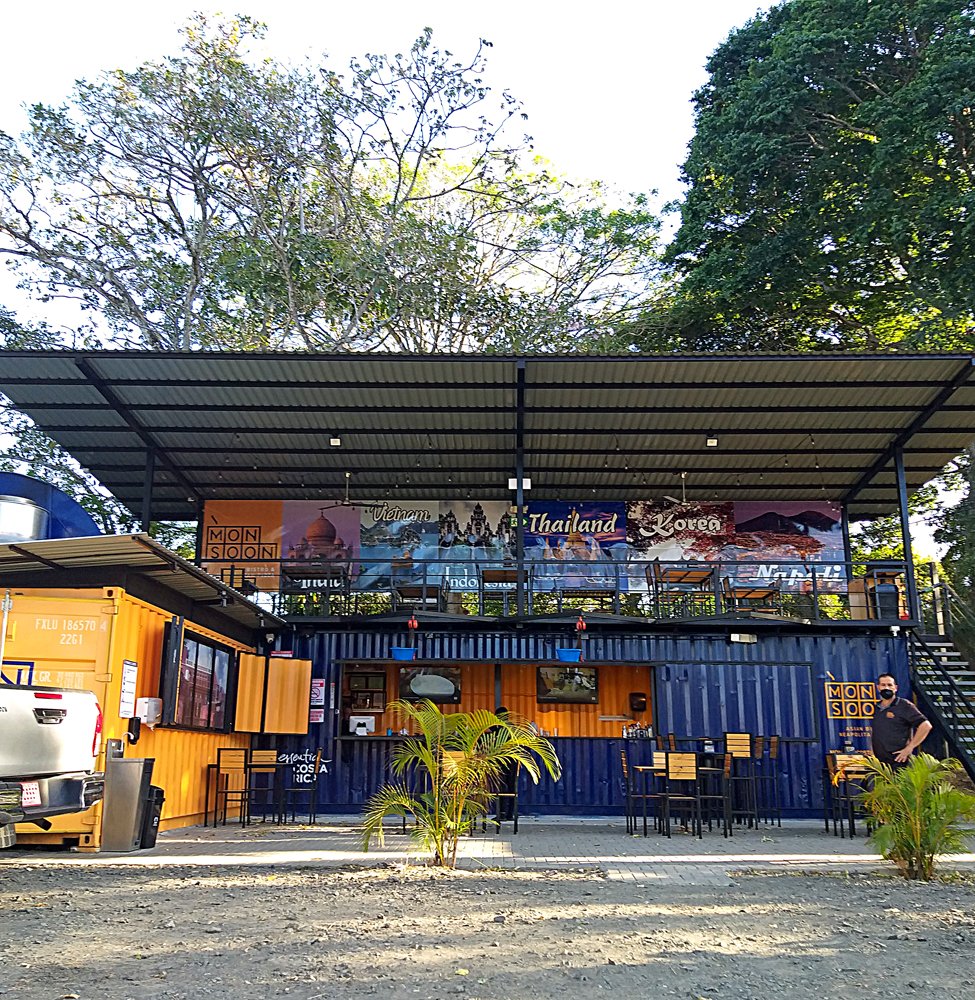 My first of two visits I had my favorite Indian food, Curried Chicken and it was excellent! I highly recommend! It's a la carte, so you order the rice and nan (Indian flat bread) separate which is okay. My second time there I ordered Indian Barbequed Chicken (Tandoori) which was too dry for me. I prefer juicy barbeque! The photo below is of my Curried Chicken after I had started eating it (sorry!). 🙂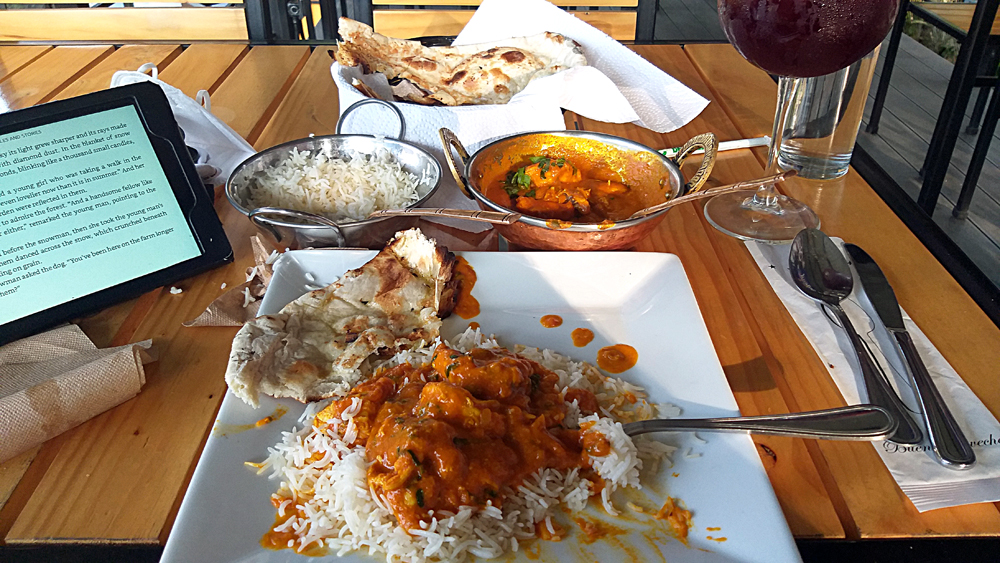 They also serve other Asian foods and then (rather humorously to me) Italian Pizza! It is like every restaurant in Atenas has pizza on the menu. 🙂 Kind of weird to me but I think the young people here are really in to pizza and we have several "just pizza" restaurants and two pasta & pizza restaurants. Amazing how many restaurants this small town has!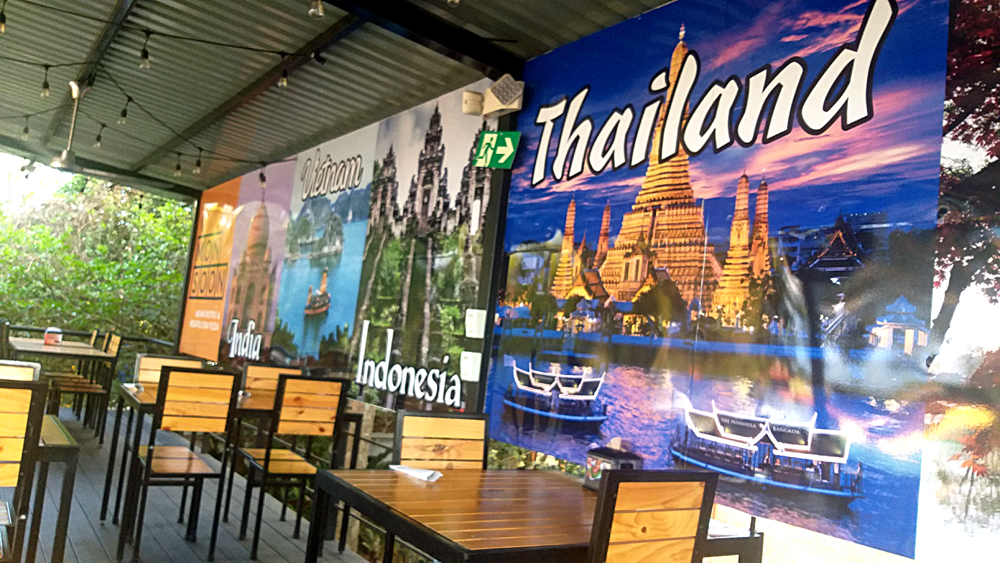 ¡Pura Vida!