Last February I wrote a blog post titled "Tree by the Pasture" featuring one of my favorite trees, plus it is (was) across the street from my house in a vacant lot beside the houses on the edge of the cow pasture. Well I was quite troubled the other day when I heard a chain saw continuing most of the day Monday and continuing on Tuesday and went over to see what was happening, fearing they would take down that beautiful tree to build another ugly house, which is what they seem to be doing.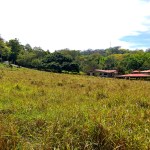 Well, below are my photos of the following 2 days of their chainsaw massacre. Will they leave the ugly stub or eventually level it?
Second Day, Tuesday: Hoping It's Only a "Trim"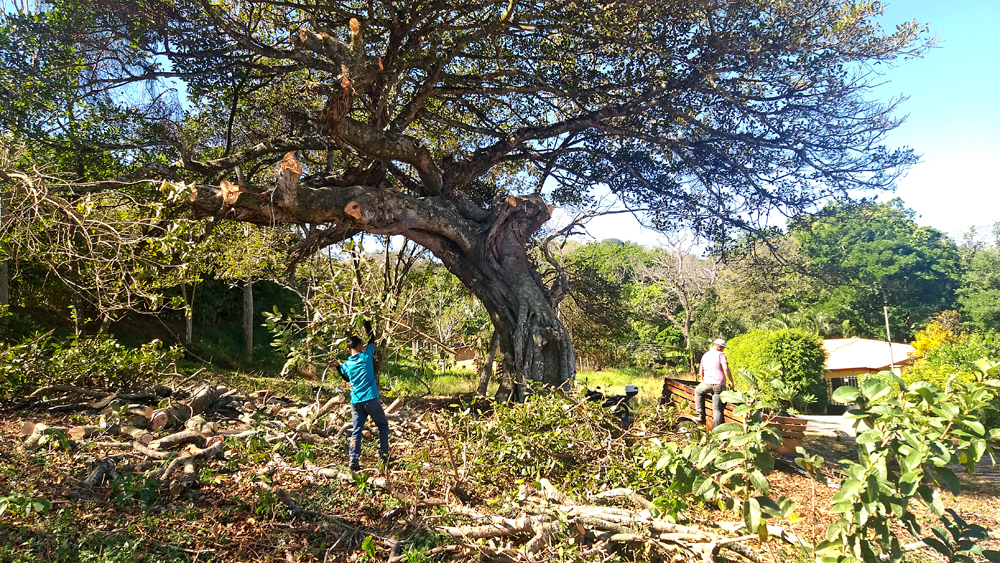 I had hopes they would stop with this rather drastic "trim" when they went to lunch Tuesday, but no, they returned and continued the killing of a beautiful giant of nature. This destruction was not necessary! Imagine a beautiful Frank Lloyd Wright style house built around this tree as a beautiful work of natural art.
Third Day, Wednesday . . .
Reduced to a stub.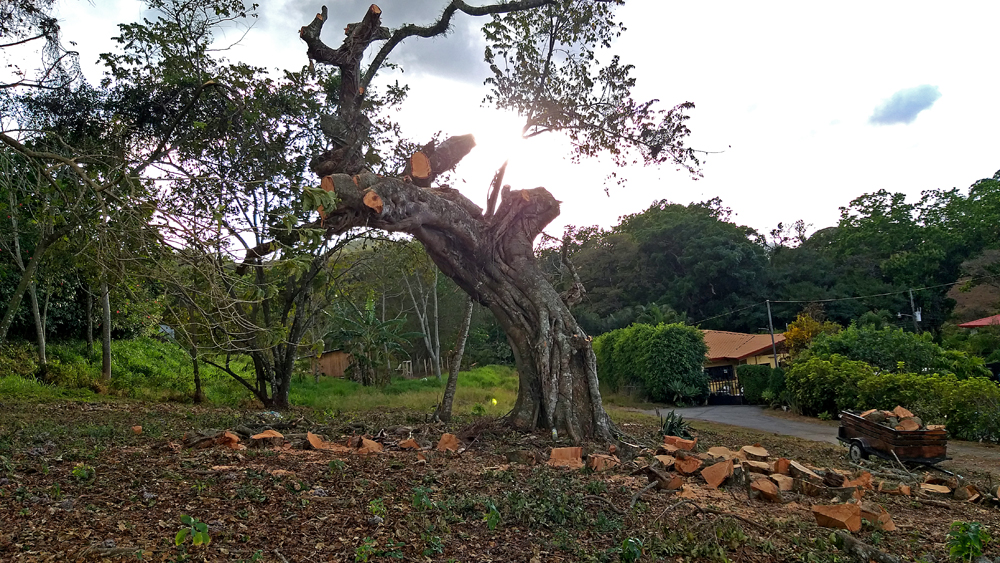 Fourth & Fifth Days, Thursday & Friday . . .
They did not work on it the rest of the workweek, leaving this ugly scar. I will be surprised if they leave it like this, but if they do, there is a possibility that it might survive and grow new limbs as nature has a great desire to survive. But it will never be the same!
Revised Final Statement – It's the Property Owner Not the Board!
I apologize that I blamed the Homeowner's Association and the employees for allowing or doing this destruction of a beautiful big tree. A board member contacted me to say they were distraught also about the loss of this great tree and that the landowner is the one who decided to cut it down and he/she owns it and has the right to do so. So shame on whoever that is! Note that it was an employee that said it was cut down because of the water shortage here. I don't know if that is why the owner cut it. Maybe I was right the first time saying they would probably build a rent house there.
Still Sad.
🙁