Yeah! I know, it seems that I like every tree! And maybe I do, but this one by the cow pasture in front of my house is special I think because of its shape. Though that one little tree to its left sort of takes away from the shape 🙂 it's still a neat tree!

The Featured Photo above is the broad look from the cow pasture with that tiny sliver of roof on the far left edge of photo being my house on the hill. The tree is the one in center of above photo to the left of the 3 big houses. And below is a closer view.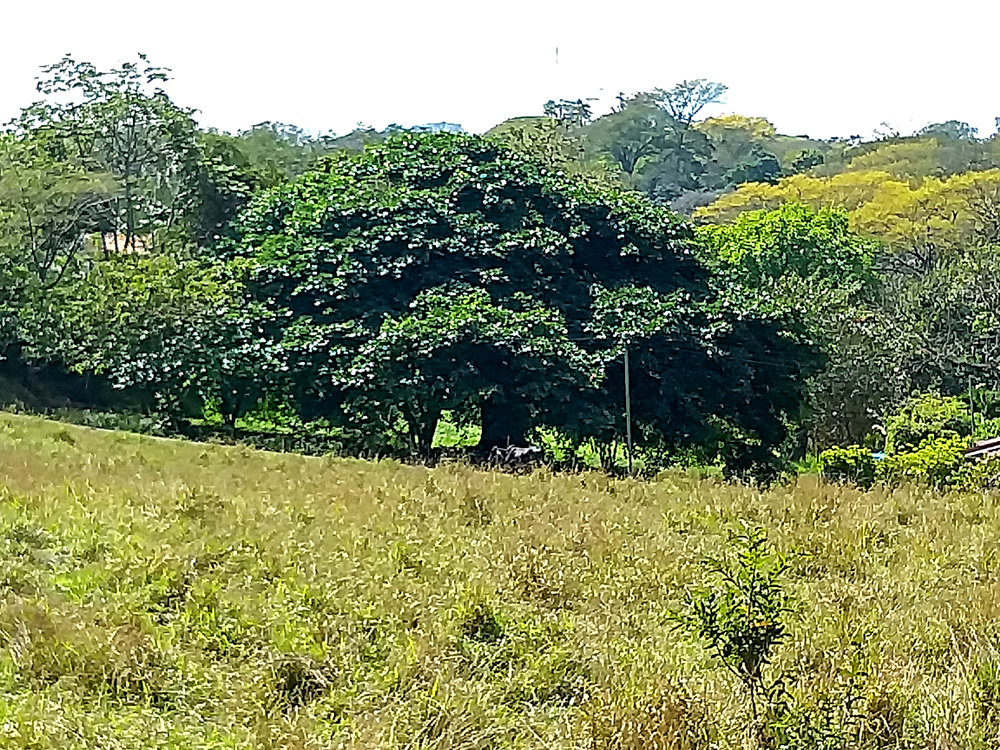 "Trees are poems that the earth writes upon the sky."

― Kahlil Gebran
¡Pura Vida!
My TREES GALLERY has all kinds! 🙂
FOUR MORE RECENT ACCOLADES FOR COSTA RICA
Described in the Live in Costa Rica Blog or here's my quick summary:
The

#1 best country to retire in

according to International Living Magazine (Again!)
The #1 best country to visit or vacation in according to National Geographic for 2021.
The

highest inoculation rate against Covid -19 virus in Latin America

with goal of every adult in the country!
"Rumor" is that

Costa Rica may host the 2022 Miss Universe Contest

. A new convention center in San Jose makes things like this more likely, though final decision not made yet.
FOR ME? It is the Best Place to Experience NATURE!
🙂
¡Pura Vida!