I know they are slow, very slow! But they now have a little wall, a stack of concrete that I'm guessing will hold the 3-D letters for ATENAS (that everyone will be photographed by) and in the 4th month on this corner, they now have a multi-colored sidewalk around the above. I sure hope they are putting plants or gardens behind that wall! 🙂 See more below and my continuing Photo Gallery Remodeling Central Park Atenas. And I'm not complaining about the slowness because I like what they do! 🙂 Now here's today's shots (on the 26th):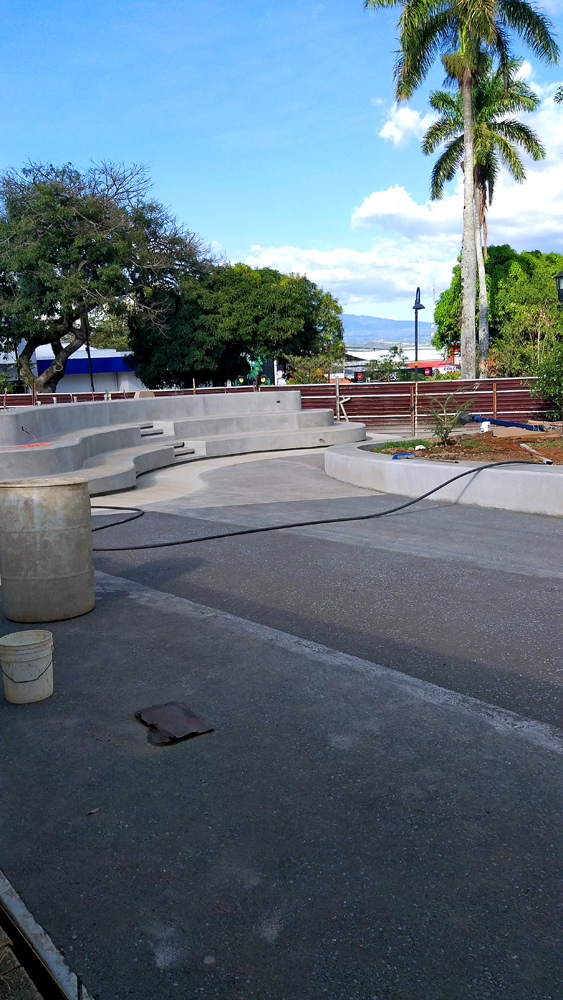 One of the really practical things about the design on this renovation is that all the walls are at sitting level, making them all long benches for lots of sitting in the park! And in the two other parts already finished, people are doing just that! People are sitting, talking and watching children play; just what a park is for! 🙂 They may be slow, but they are doing a good job and I like what's been done so far! 🙂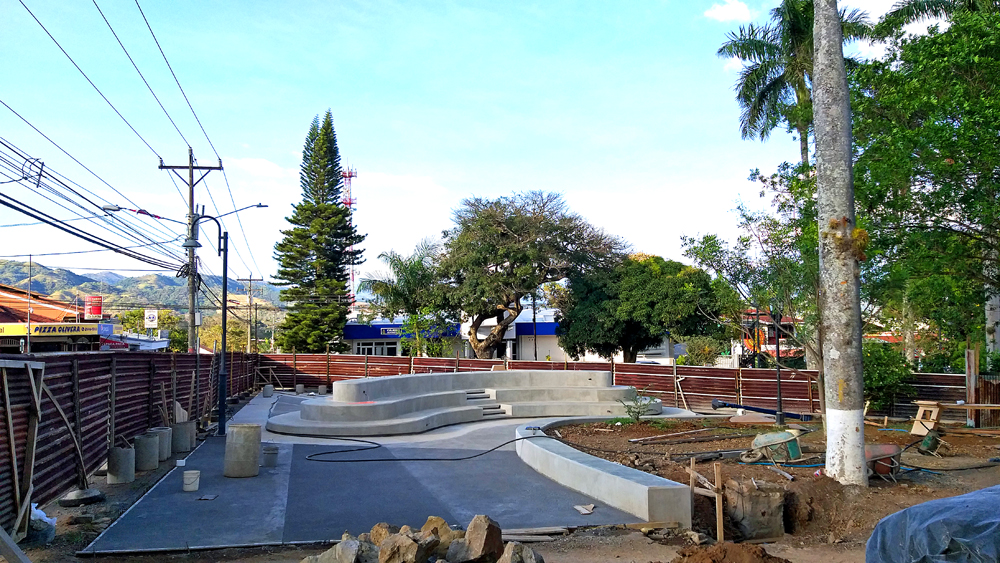 "When was the last time you spent a quiet moment just doing nothing – just sitting and looking at the sea, or watching the wind blowing the tree limbs, or waves rippling on a pond, a flickering candle or children playing in the park?"

~Ralph Marston
¡Pura Vida!