One of the fun things about some of my trips is getting to fly in a small plane. Though I almost had to hire a taxi to drive down today because yesterday I got an email from Sansa Airlines telling me my flight to Palmar Sur was canceled. But fortunately when I called Sansa they had one seat left on the 9 am to Quepos which is a little bit further from Uvita, but okay – an hour taxi drive which is better than 4 hours drive from Atenas. 🙂
I always keep my cellphone camera busy on these little short 30 minute flights. Here's 5 of the many shots I made: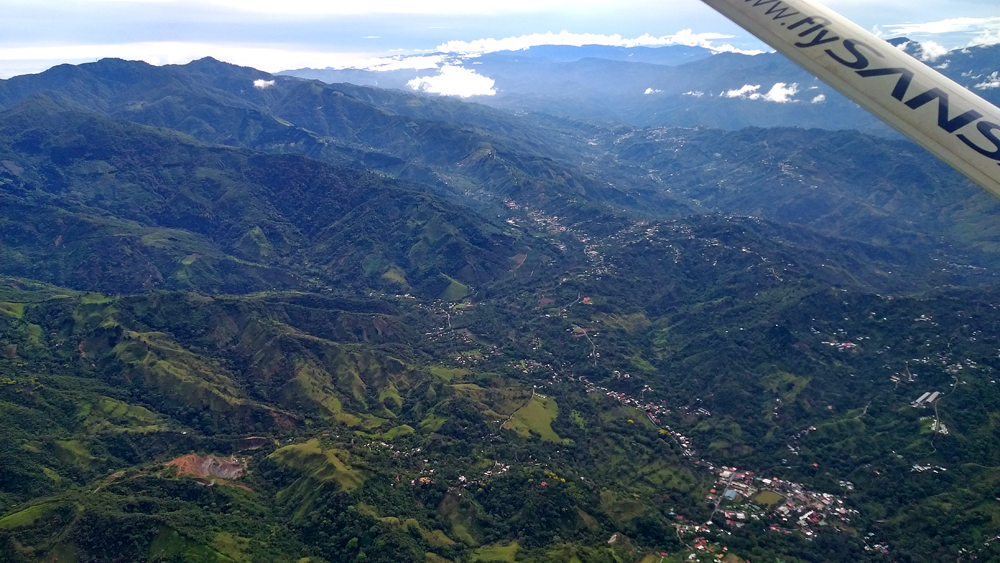 CLICK an image to see it larger . . .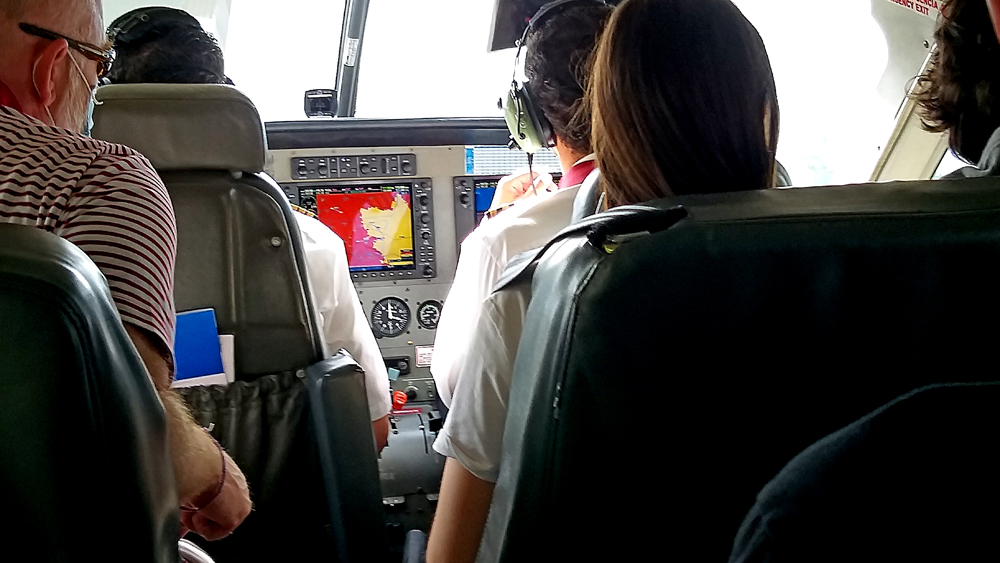 More in another post tonight about my arrival at Hotel Cristal Ballena in the rain.
¡Pura Vida!