When I got here about 11 this morning it was cloudy and lightly raining and it stayed that way all day as you can see in the photos below, but at sunset I managed to capture a little bit of light through the clouds and by saturating the color in the photo it almost looks like a sunset! 🙂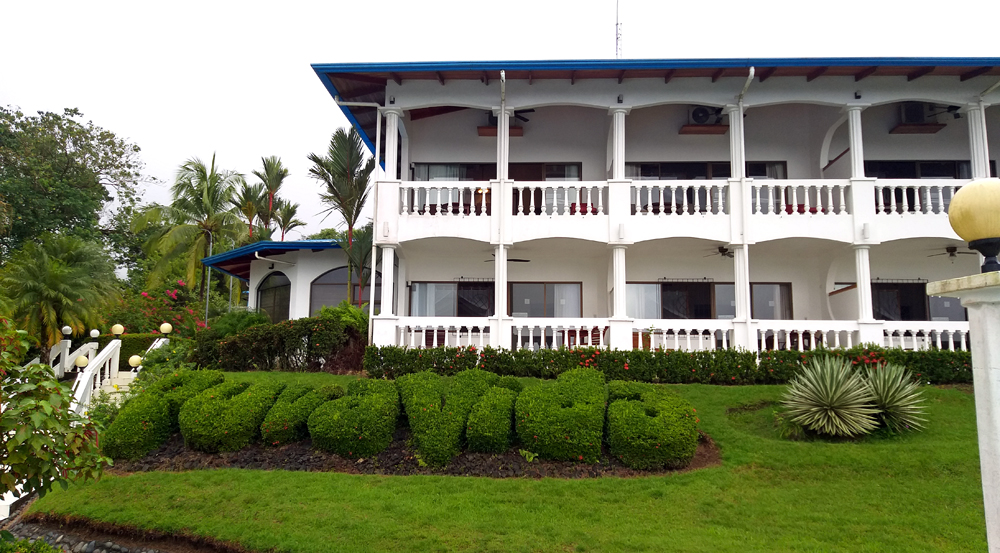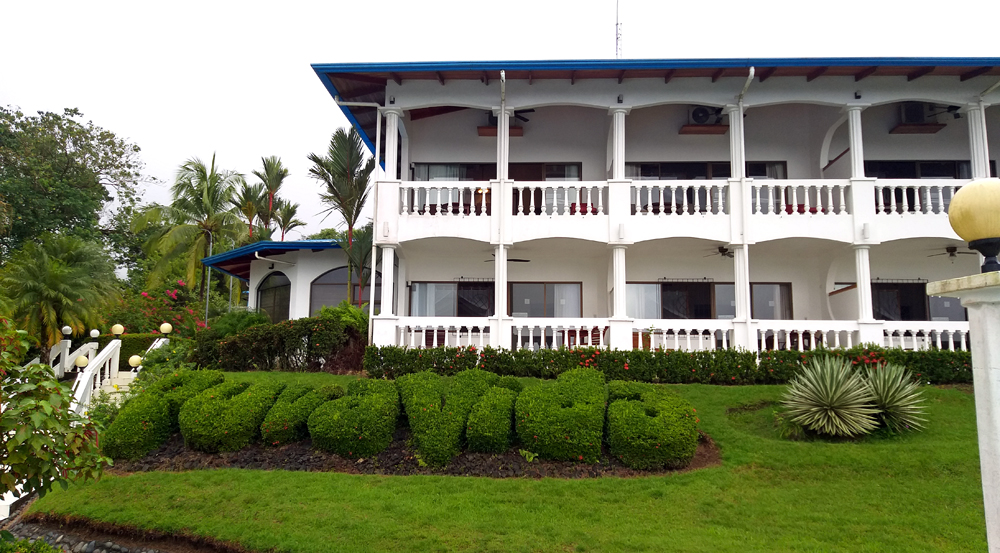 I walked into the rainforest a little bit and I've photographed 3 species of birds already, but I will wait and share all the birds in one post. They said the Whale-watching Tours weren't going on because of a lot of rain and they thought the whales hadn't even gotten here yet. So – I may or may not get to photograph a whale. 🙁 They are checking on it daily for me.
There are not many people in the hotel now, only 7 today, but it will increase by Christmas and they are full the week between Christmas & New Years which is the week most Ticos are on vacation. Many businesses and most offices close that week. And another reason I do my "Christmas Trip" mostly the week before Christmas! 🙂 And the rain? Well, I'm in a rainforest on the coast where it rains year-around, not just seasonally like in Atenas, so it's normal here. 🙂
¡Pura Vida!