This morning ( 2 weeks ago today, as I'm really writing posts way ahead now) I took the difficult steep route up to the top of the hill I live on the side of and completed the circle drive back around to my house. I've done this only 2 or 3 times since radiation therapy and I'm okay with it, just slow going uphill. 🙂 Because of dogs on this route I walk with my walking stick and not the big camera, only cell phone, which I regretted today, seeing a Keel-billed Toucan in a distant tree and unable to photograph it well.
I will include two cellphone photos of the tree, one crop-zoomed in on the bird, but not good resolution. Then I tried to do a selfie with the village of Atenas in the background below the hill but the sun was too bright to catch the town in photo and it is before breakfast or even me shaving, so I'm "unkempt" but I'm showing the photo anyway! 🙂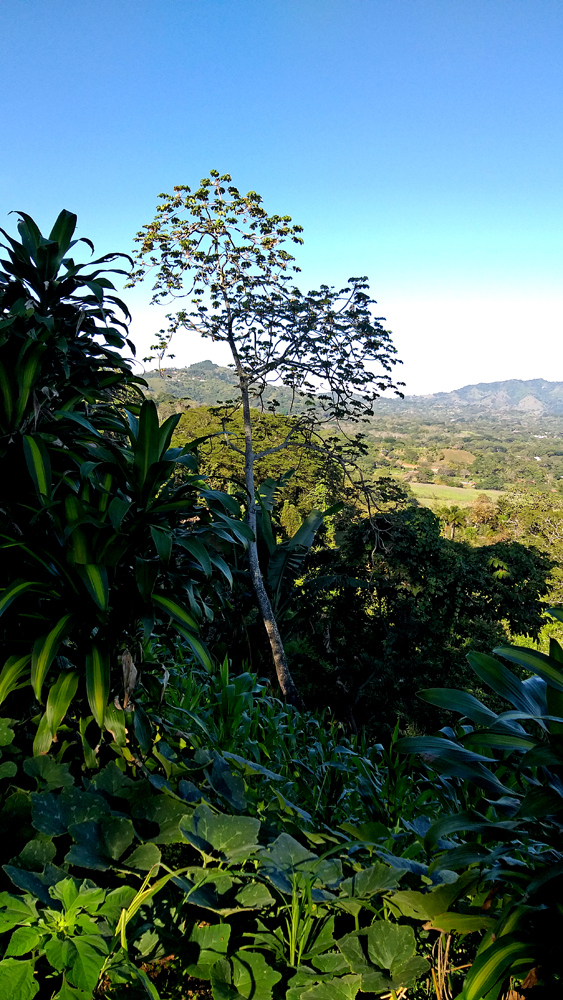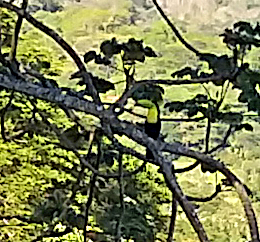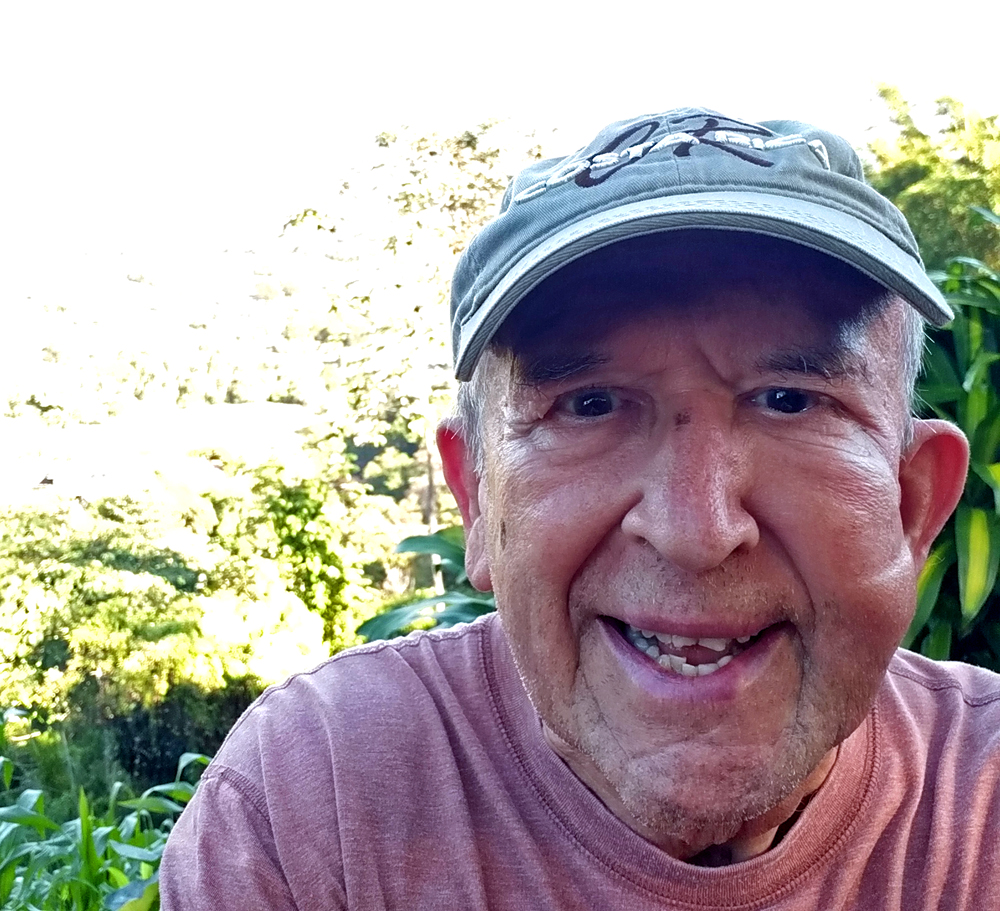 For those concerned about my health, you can see that the left cheek is still swollen from the surgery and radiation (can take more than a year to go down) but the left side of smile has moved up a little bit and the eye is good uncovered for 2 to 4 hours in the morning before it hurts/burns and I then wear the black patch. I remove patch again for short times in afternoon and evening (easier reading with 2 eyes). And my Covid Mask is on my wrist here with no people around! 🙂
The Covid mask, 2 meter distancing & hand-washing is still required everywhere in Costa Rica and come January 8 the proof of vaccination will also be required to enter all public places, including supermarkets and restaurants. But remember, Costa Rica has a lower percentage of Covid cases than the U.S. with their stupid Republican Anti-vaxxers! 🙂 And if you want to visit this healthy country, you will need proof of vax just like the rest of us! By December we will have a vaccination app for cell phones here that will show some code for electronic readers at the entrance to all businesses, etc. Interesting! We're pretty "high-tech" to be a "developing country." 🙂
¡Pura Vida!