Because I wasn't running around on my usual side-trips this past week (in my over-80 slow mode now) 🙂 I got started on and have now finished the "CR TRIP GALLERY" for this 2021 Banana Azul Caribe South week (link is to the gallery).
There's a lot more to photograph when not leaving a hotel than I thought. Now granted, there are fewer photos of birds and other wildlife and none from national parks, wildlife refuges, waterfalls, indigenous reserves, or wildlife rescue centers (all of which I've "toured" from this very hotel in the past). This week became my "quiet mode" focus. I just stayed put and photographed the little things in nature all around me on the hotel grounds, plus some fun shots from the small plane flight there! There are 9 sub-galleries! 🙂 Just click the first page of the gallery below and ENJOY! 🙂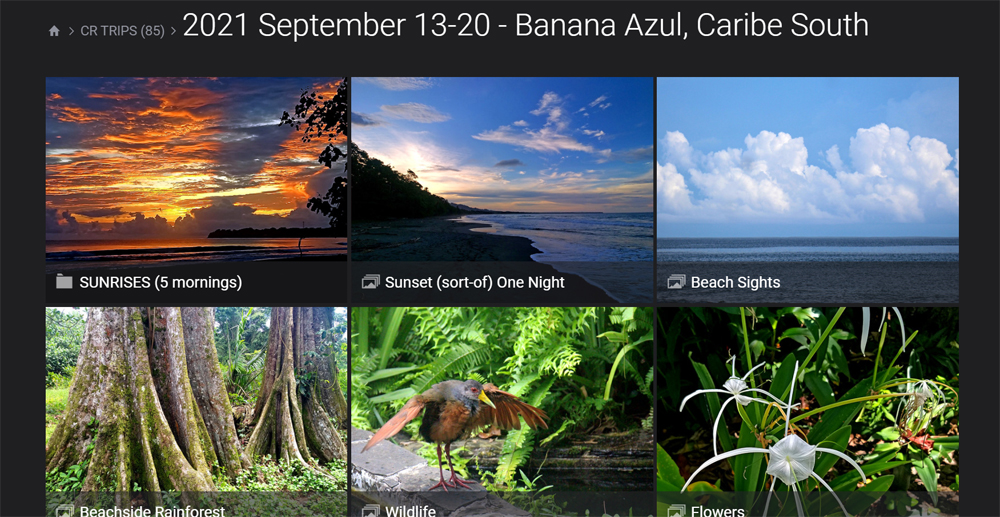 "Photography is an austere and blazing poetry of the real."

– Ansel Adams
¡Pura Vida!
And if you are interested in some of those great "side-trips" I've made from this same hotel, check out the galleries from other trips to South Caribe:
¡Pura Vida!