A first for my garden, seen on the trunk of a small palm tree. This "strange" butterfly is very much like the Guatemalan Cracker, with the latter having 2 blue rings instead of one. I have photographed 3 species of the Crackers, seen in my CR Butterflies Galleries: The Gray Cracker in Nicaragua, the Guatemalan Cracker at Corcovado NP Costa Rica, and now my third, the Variable Cracker in my Garden, Atenas, Alajuela Province yesterday. 🙂 More photos are in the gallery linked above.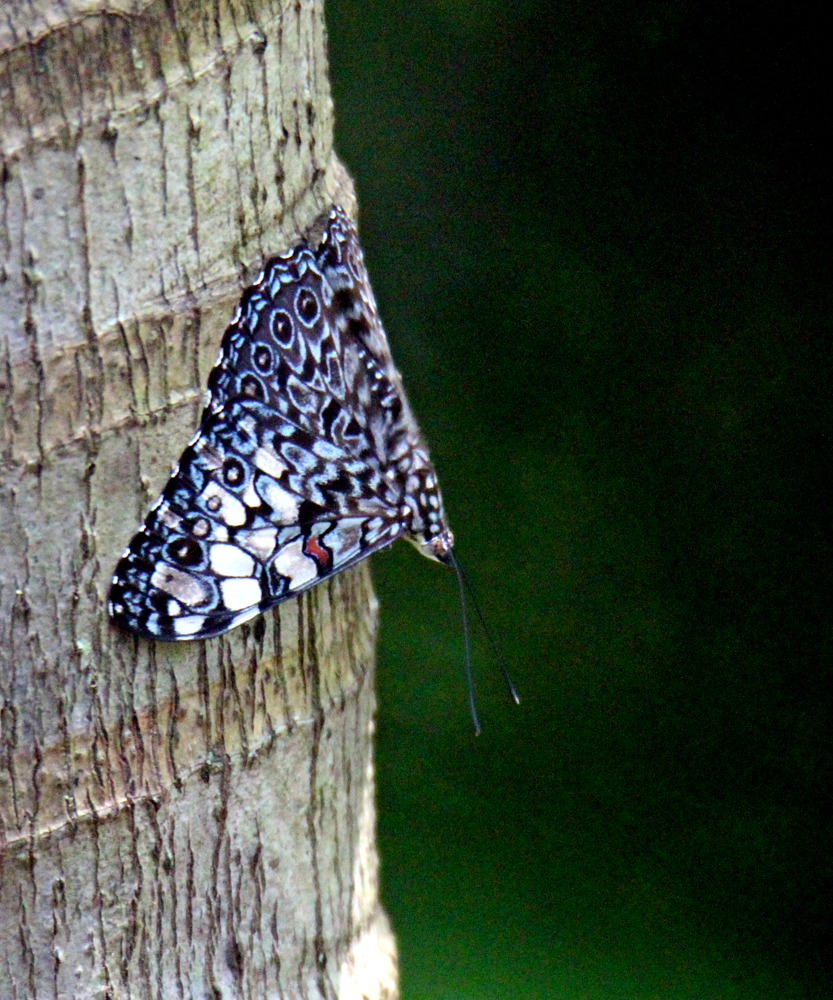 "If you haven't found something strange during the day, it hasn't been much of a day."

~John Archibald Wheeler
🙂
¡Pura Vida!