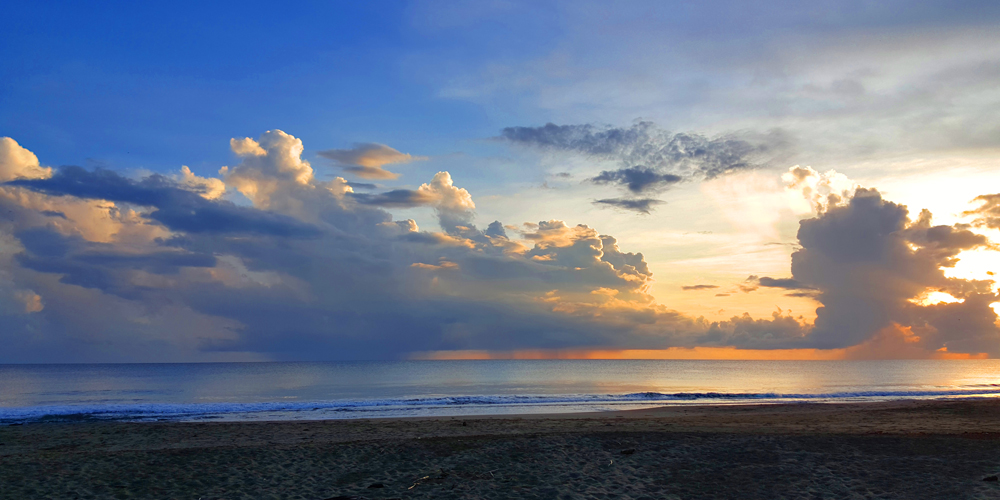 Many days an older women in a wheel chair is treated at Radioterapia just before me. The other day I asked the therapists how old she was and in unison they said, "107." She's obviously a fighter, still battling cancer at this age! And always smiles when I speak to her, though I don't have her name or photo yet, I hope to one day.
In Costa Rica many people live to be over 100 years of age. Five areas of the world with a high concentration of people living past 100 are called "Blue Zones" (Wikipedia link), including one in the Nicoya rural area of Costa Rica.
The ingredients of health and long life, are great temperance, open air, easy labor, and little care.

~Philip Sidney
This 107 year old woman reminded me of the many motivations that led to my radical decision to move to Costa Rica in 2014 – including health and old age – while many Americans were questioning me "abandoning" the security, safety, and richness of the U.S. (though I had trouble "making ends meet" living there). 🙂
I spoke to this in my December 21, 2014 blog post (just 3 days before arriving in Costa Rica) sharing one of my favorite Thomas Merton poem-prayers which I repeat here as one example of my Costa Rica Adventure being as much about faith as it is retirement in nature:
Prayer of Abandonment
Thomas Merton

My Lord God,
I have no idea where I am going.
I do not see the road ahead of me.
I cannot know for certain
where it will end.
Nor do I really know myself,
and that I think I am following your will
does not mean I am actually doing so.
But I believe
the desire to please you
does in fact please you.
And I hope I have that desire
in all I am doing.
I hope
I will never do anything
apart from that desire.
And I know if I do this
you will lead me by the right road
though I may know nothing about it.
I will trust you always
though I may seem to be lost
and in the shadow of death.
I will not fear,
for you will never leave me
to face my perils alone.
This same faith continues to lead me now through "the valley of the shadow of death" called cancer and another adventure will continue afterwards in this beautiful land of nature and healthy old people! 🙂 Whether I reach 107 or not, I am still so happy I decided to be Retired in Costa Rica! 🙂 And more nature adventures are coming! 🙂
¡Pura Vida!