A lot of American, Canadian and European retirees choose to spend their last years in the beautiful land of nature called Costa Rica. And I am amazed at how many of them get a house somewhere and just sit on the porch, leaving only for the many necessary functions including immigration paperwork, shopping, medical services, a few for church, etc. While some take an occasional trip to see other parts of Costa Rica, there seem to be only a very small number like me who have a passion for seeing every "nook and cranny" of this beautiful natural paradise. And wow! What most of these gringos are missing! 🙂
For more than two years of the past 6, I traveled to a different park, reserve, or nature lodge every month. Last year I decided to slow it down to one place every two months, then got even that slowed down with the Coronavirus Pandemic. While this year was scheduled for a trip every two months before the villain Cancer came into my life. Meaning only God knows how many more places I will get to visit or revisit as I have been going back to favorite places more lately. Either way I get to be immersed in nature, my passion!
One wall of my living room is covered with photos of birds I've photographed here and another wall behind my dining table has photos of me on adventures around the world from Africa to Tennessee with a metal print of my social media logo, meme, or "gravatar!" 🙂 And below that gravatar is a map of the many places I've visited in Costa Rica. I just updated that map including my anticipated trip to Bosque del Cabo on Osa Peninsula this July for my 81st birthday, the only "new" place this year. The rest of the year I have 2 or maybe 3 scheduled repeat visits to favorite places, assuming I will be able to travel: Caribe Puerto Viejo and South Pacific Uvita for sure with Tambor Bay a maybe.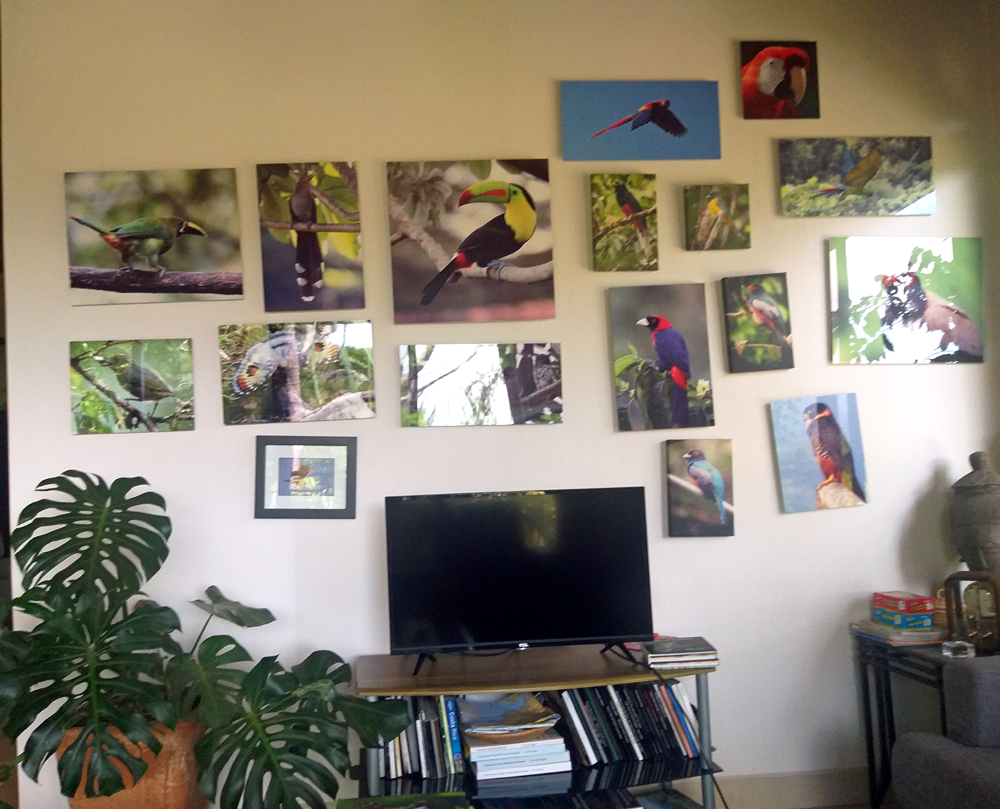 Since I'm not sure how much more traveling I will get to do here in my final years paradise, I decided to share the updated map that is on the wall mentioned above. Here: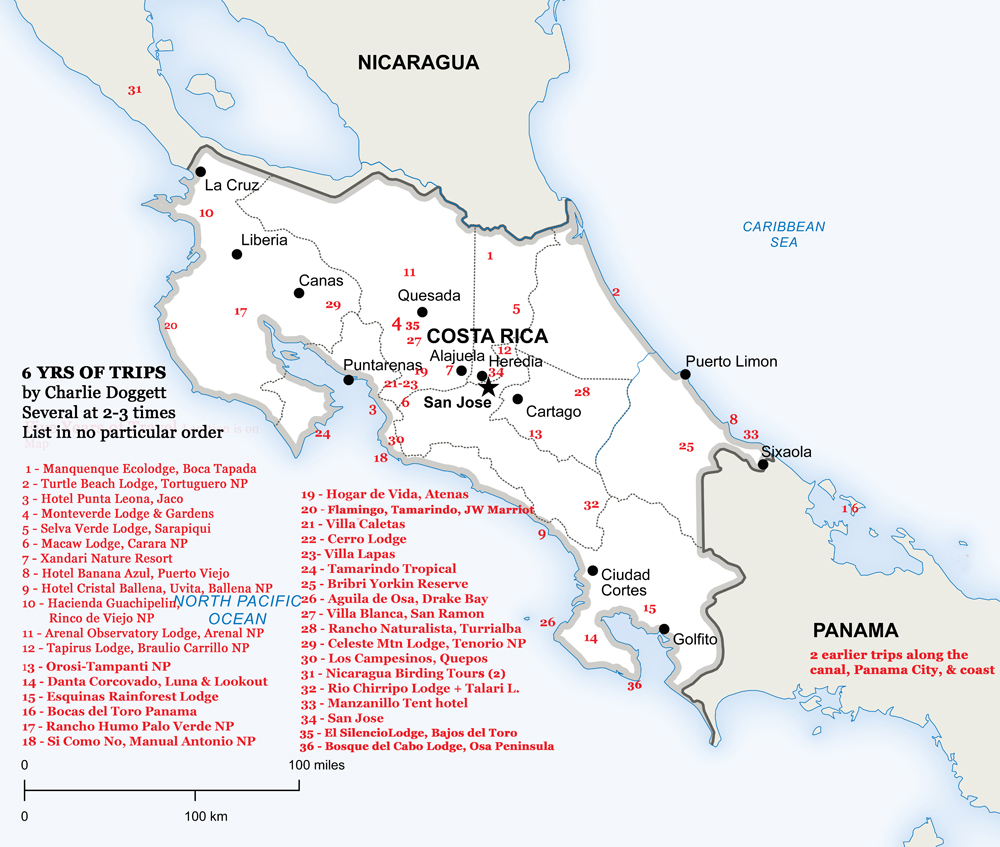 And just for fun, here's the Google map that shows where Google has tracked me going all over Costa Rica with the number of times. Of course the solid red blotch is the Central Valley where I live and they've tracked me moving around near home a lot! 🙂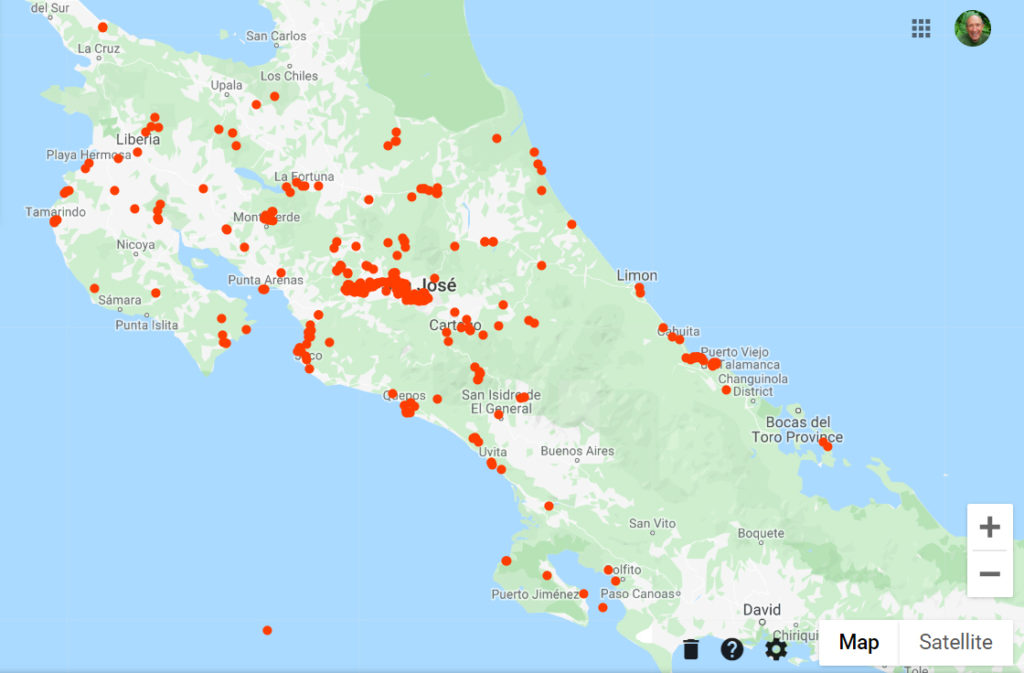 "Jobs fill your pockets, adventures fill your soul."

~Unknown
¡Pura Vida!