The several swinging bridges at Arenal Observatory Lodge connecting the many trails are a lot more secure than those rope bridges we made in Boy Scouts, but just as thrilling! 🙂 Here's some shots of two of the hanging bridges I hiked over during my Arenal Visit Christmas Week. CLICK an image to see larger . . .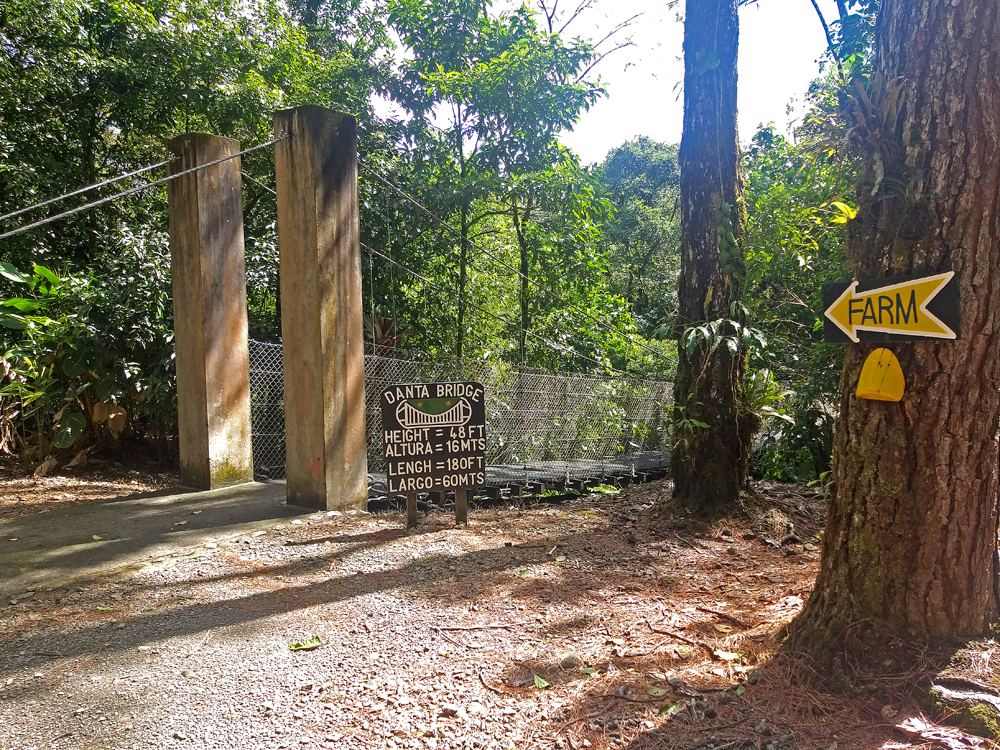 "I may not have gone where I intended to go, but I think I have ended up where I intended to be."

― Douglas Adams
Tomorrow Begins Another Adventure . . .
I don't plan or intend to have trips just 3 weeks apart! It takes me longer than that to process the photos! 🙂
But because I had to reschedule this next trip, originally set for a March-April overlap week, just as the Pandemic was taking over . . . Soooo I told them to "reschedule it around the middle of January, not thinking about my Christmas trip – But anyway . . . I'm shifting gears from a rainforest at the base of a volcano to a cooler Cloud Forest in San Gerardo de Dota, starting tomorrow at the Savegre Hotel and Nature Reserve. (NOTE: their website is under reconstruction and only the home page shows for now.
This is one of the lodges I stayed in on my first trip to Costa Rica in 2009. It's the best place in the world to see and photograph the Resplendent Quetzal bird. And the coldest place I've been in Costa Rica with fireplaces used at night. Since no rain in January, it is a little warmer at 13° C or 54° F average low to high of 27°C or 81°F, but hey guys! I freeze to death here in Atenas when it gets down in the 60's F. 🙂
The new lodge website linked above is under construction, so instead of their photos, you can see my photo galleries of 3 previous visits, all a very long time ago 🙂 . . .
¡Pura Vida!