It seems to be taking me longer to complete my trip galleries – just a slow old man!  🙂
But one reason was that it is slow identifying 32 species of butterflies (several new to me), 29 species of birds (1 lifer), and 13 species of other wildlife with lots of nice frog shots this time! These trip galleries are my main photo galleries to which I link for photos in the bird, butterfly and other subject galleries. If you are considering different lodges in Costa Rica as a visitor or one who lives here and travels like me, these trip galleries are a good source of real information about what you can see in a particular place.  Enjoy!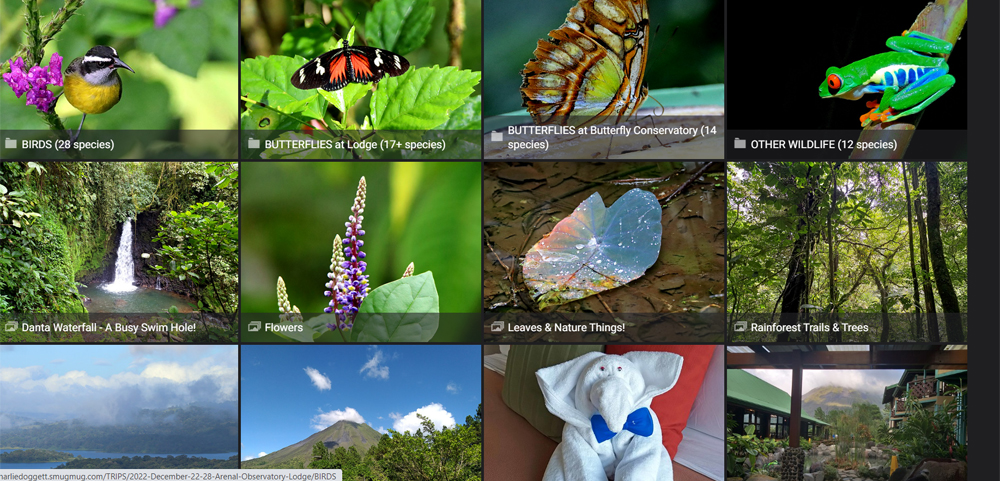 Or click this linked address:  https://charliedoggett.smugmug.com/TRIPS/2022-December-22-28-Arenal-Observatory-Lodge
¡Pura Vida!