My 4th time at Maquenque Ecolodge, but first time to go on this particular float trip (their web description link) though I've canoed their lake and been on the bigger river, San Carlos, in a larger boat. The only reason I've missed this one is that they require a minimum of 2 paying customers and I travel solo! 🙂 This was the first time there were other guests interested in this same float trip to make up the minimum with me. They were a lovely couple from Europe, he Italian and she Swiss! We had a great time together and I got a lot of photos which is right now the only part of my Maquenque Trip Gallery that is completed. So you can see more photos at Rio Tres Amigos Safari GALLERY.   🙂
And note that the only wildlife (The cow doesn't count!) that I show in this post is one bird, but it's a rare photo of a female Sunbittern sitting on her nest! In earlier blog posts I've shown you 3 animals from this safari:  Crested Caracara, Green Iguana and Mantled Howler Monkey, yet there are still many more in the above gallery including 12 species of birds!  🙂  And here are 6 shots to give you an idea of what just one morning at Maquenque can be like!  🙂  Still my favorite lodge!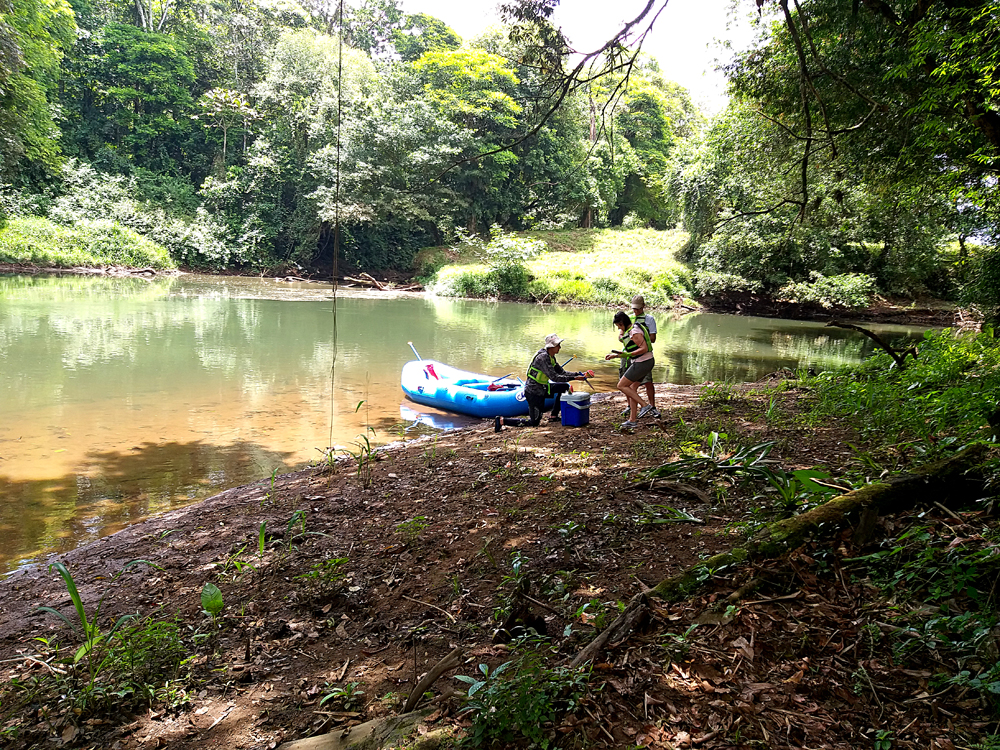 To see more photos, go to the Rio Tres Amigos Safari GALLERY.  And why that river name? It comes from the confluence of three smaller streams (3 friends) that merge together near Castlemare to form this river, Rio Tres Amigos, which in English would be "Three Friends River."   🙂
And that rare bird? This makes my 4th time to see one, all 4 in different locations. See my Sunbittern GALLERY.
¡Pura Vida!