My second time to see this colorful butterfly was almost two weeks ago (yeah, I'm writing posts way ahead again, but will do it live daily on my trip in July). It was after breakfast, walking in my garden, when I found him. The Guava Skipper, Phocides polybius (Wikipedia link) is found from South Texas through Mexico and all of Central America down to Argentina. My only other time to see one was at Xandari Resort Alajuela for my birthday in 2019. Those photos plus these here can be seen in my Guava Skipper Gallery.
The one at Xandari was bluer than this one which is darker or close to black. And it is interesting that most of my butterfly photos at home show them on a Porterweed flower even though I have many other flowers. An obvious preference for butterflies and hummingbirds! 🙂 And by the way, they are called "Guava" because they lay their eggs on a Guava Plant, which is somewhere between a shrub and a small tropical tree. 🙂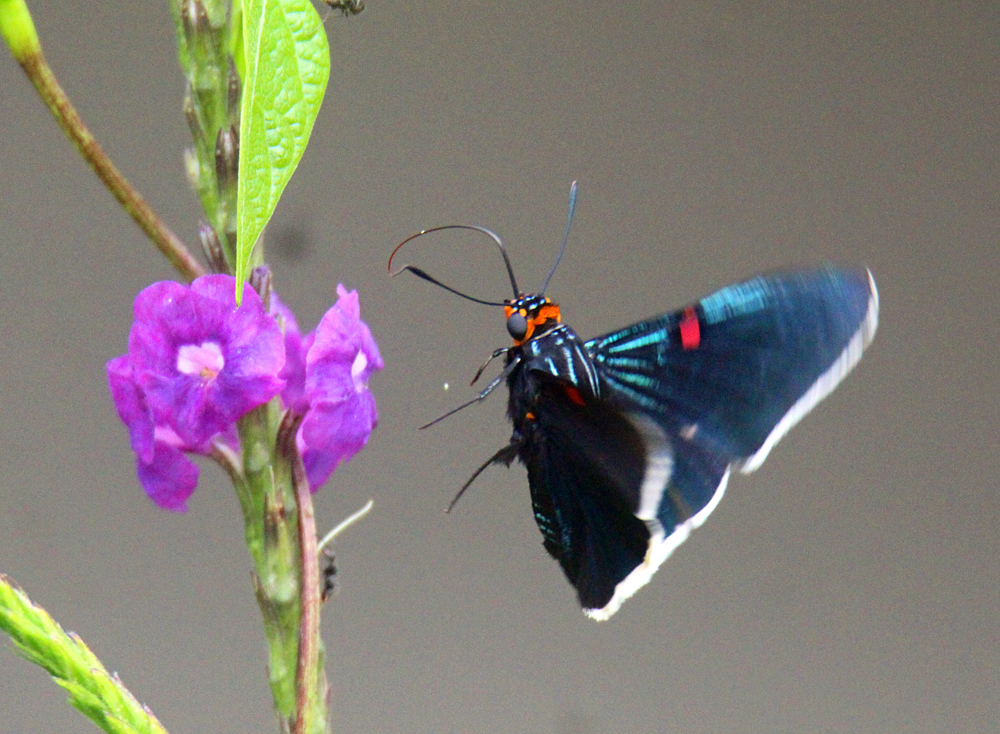 Now here's six shots in a slideshow for a change . . .
Butterflies are just about to equal birds for my interest in photographing! 🙂
¡Pura Vida!