Here are more views of the new Central Park Sign including a selfie and what it looks like at night and from behind! 🙂 My earlier reports on the sign did not include the finished product at night or from behind! 🙂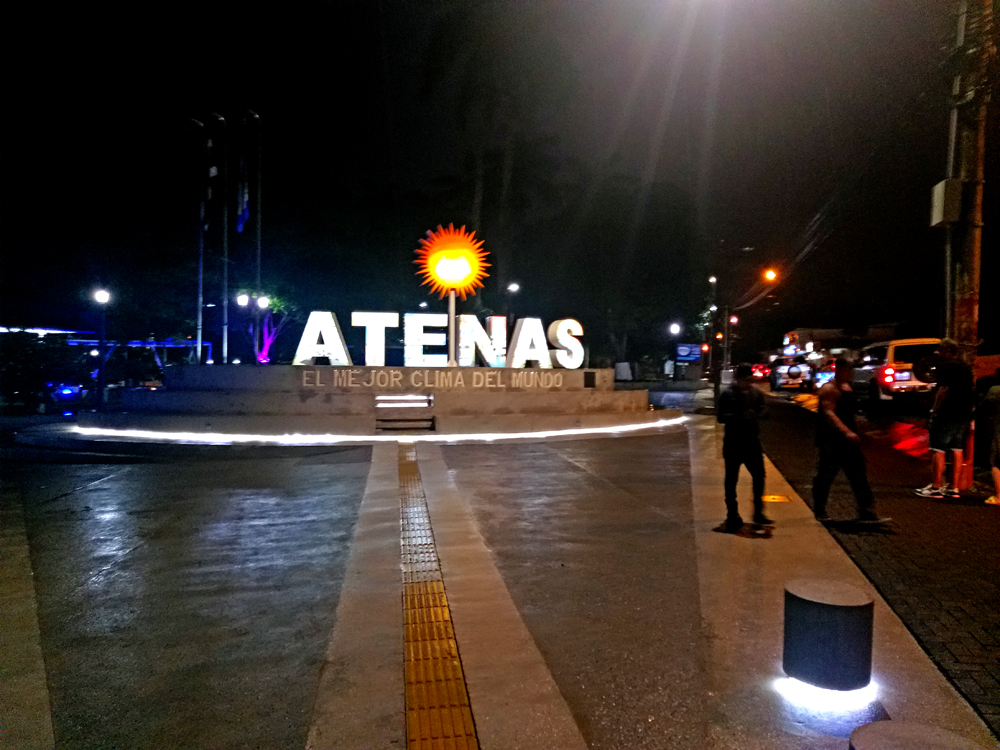 A New Preferred daytime photo . . .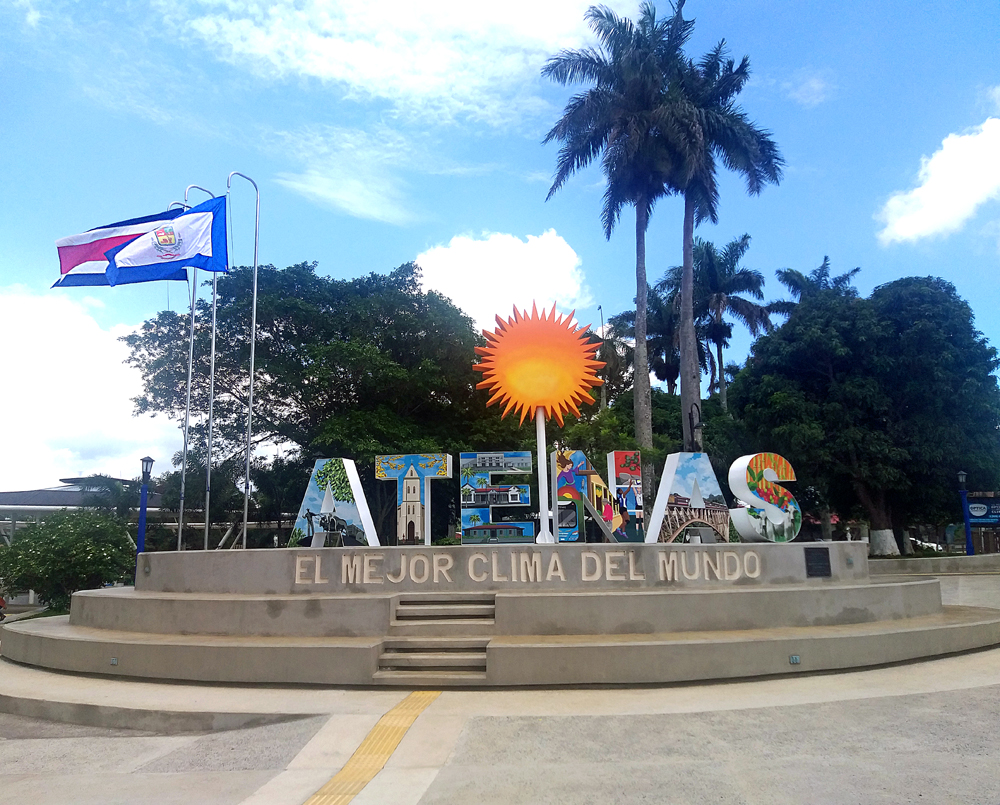 High School kids pose for group photo . . .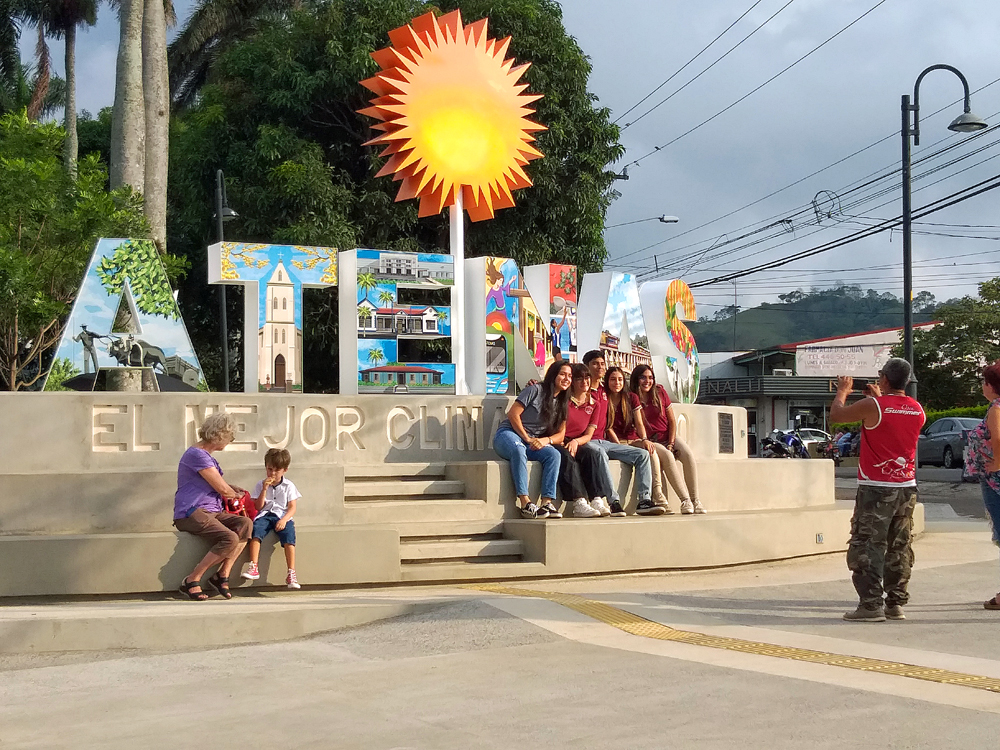 Not to be outdone . . . a selfie 🙂 . . .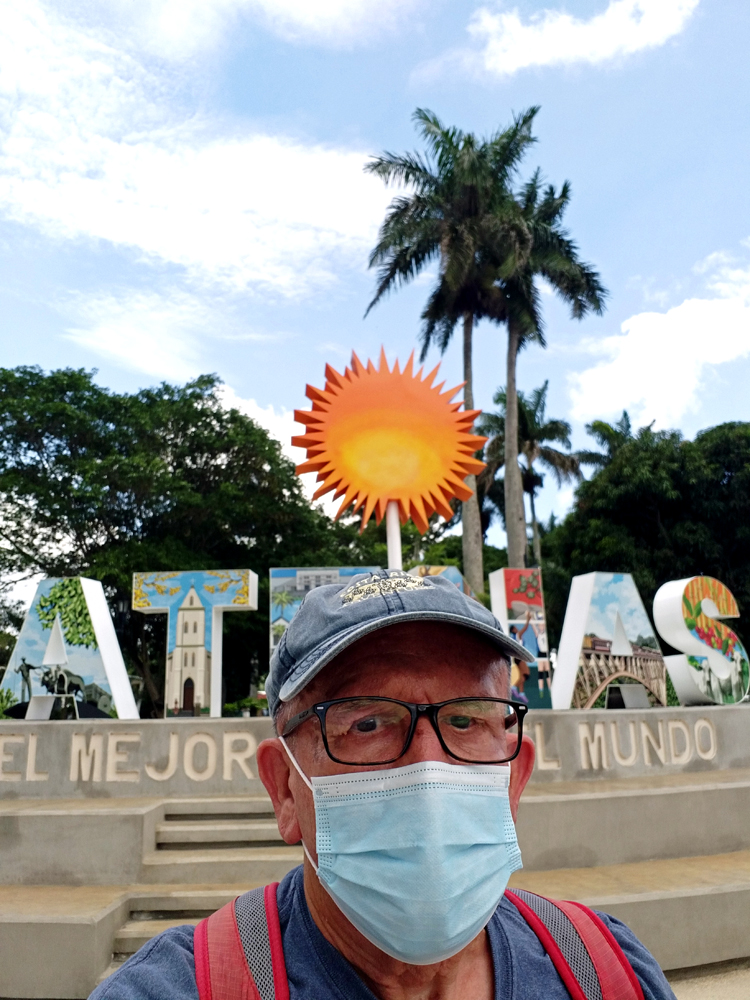 And Sign From Behind . . .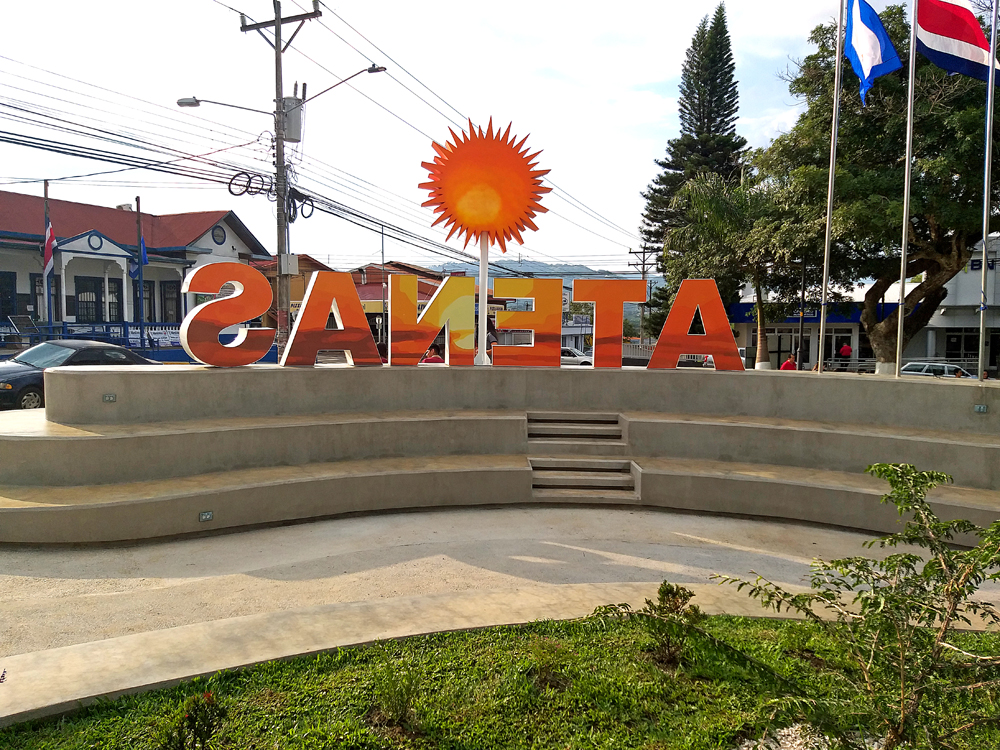 See my collection of Photos of Park Rennovation, over the years.
And now . . . Like another post . . .
On the Road Again . . .
Tomorrow, Monday, 16 May, I'm traveling to another totally new place for me: the Chachagua Rainforest Hotel & Hot Springs near the Children's Eternal Rainforest Reserve, located between Monteverde and Arenal – actually closer to Arenal but a different forest and hopefully different birds than I photograph at Arenal Observatory Lodge (my favorite place at that national park where I will return for Christmas this year). 🙂
So starting tomorrow afternoon or evening, you can expect fresh daily posts from Chachagua with lots of new nature images I hope! 🙂 If I get there! Explanation:
My Debit Card is Still not Here After Fraud in the U.S.!
I'm assuming I will get my new credit card tomorrow morning which was scheduled to arrive at my house Friday by UPS but did not. I called UPS in San Jose Friday afternoon and they said it arrived there that day but after the van going to Atenas had left, thus it was still in their warehouse over the weekend. (They were closing for the weekend when I called or I would have gone then or Saturday.)
I asked them to hold it there for me to pick up Monday morning. Assuming they understood my instructions with my continued communication difficulty in Spanish/English here. (His bad English and my bad Spanish. He was their designated English-speaker.) Walter will drive me to San Jose for the credit card before we drive on to the lodge and hope they haven't given it to the Atenas van driver earlier in the morning! 🙂 If that happens, I go home and wait for it and go to the lodge the falling morning. It is my main debit card for my Credit Union in Nashville where most of my money is located to pay the lodge and my driver. 🙂 Que sera, sera! Whatever will be, will be!
It was replaced because some crook in California used my number fraudulently at the tune of $3,000! All in 26 different smaller Apple Store charges! Bad guys can cause a good guy a lot of trouble! Even even though my Credit Union says Visa will cover the bad charges! (They better!) And I called Apple and they said they might cover part of it. They should! Or all of it! How does this happen? Que sera, sera! Whatever will be, will be!
¡Pura Vida! (If I could avoid American crime!) 🙂
FURTHER EXPLANATION: I like my bank here in Costa Rica where the U.S. Social Security Check is auto-deposited monthly and I use it for all my housing expenses and utilities and a few other misc. , while depending on my main pension check for travel and food. I tried to get it deposited here too but they told me it could only go to an American bank (is that legal?). So I have more money in my Nashville credit union that is not equipped to serve overseas customers. Oh well . . . Que sera, sera! Whatever will be, will be!