The Abutilon striatum (or Abutilon pictum) – Red Vein Indian Mallow flower was possibly my best "find" on last week's trip, or at least it is my best "lifer" or first-time-seen item of nature at Guayabo Lodge. (Note that the Golden Scarab Beetle and Black Tarantula Spider were also firsts for me in Costa Rica, but this flower was to me the most beautiful and the biggest prize! 🙂
You can read about the Red Vein Indian Mallow on several websites: gardenia.net came up first in the search window and has an especially nice photo as does anniesannuals.com, and then for more scientific sites try Wikipedia.com or worldoffloweringplants.com.
It is native to southern Brazil, Argentina, Paraguay and Uruguay. The plant has become naturalized in Central America, and is used in horticulture. Common names include red vein abutilon, red vein Indian mallow, red vein flowering maple, Chinese-lantern and red vein Chinese lanterns.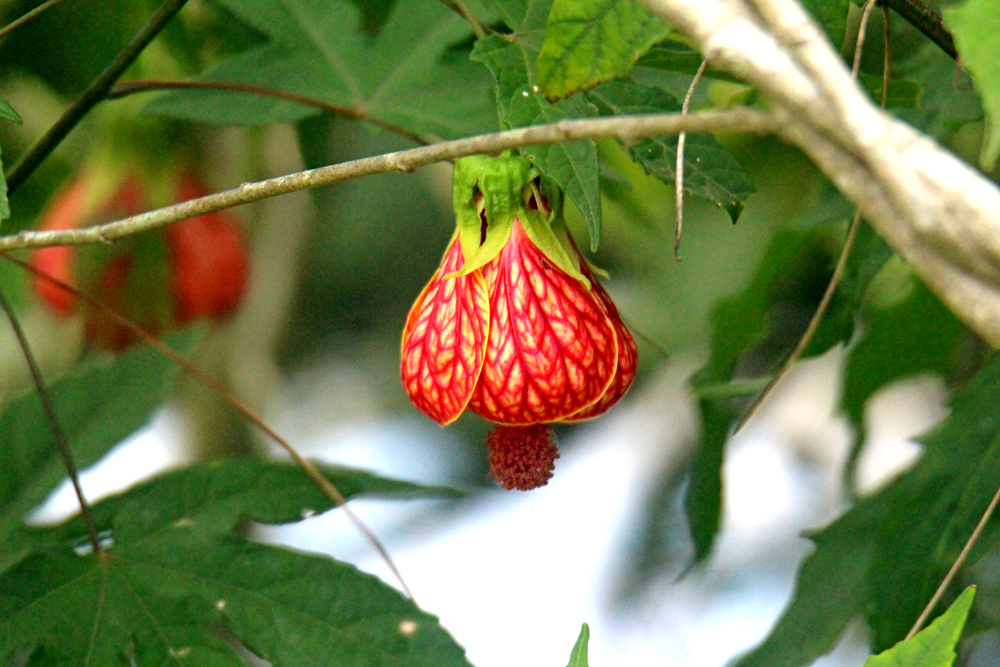 And some more photos of this unique flower at Guayabo Lodge . . .
CLICK an image to see full-width and larger in size . . .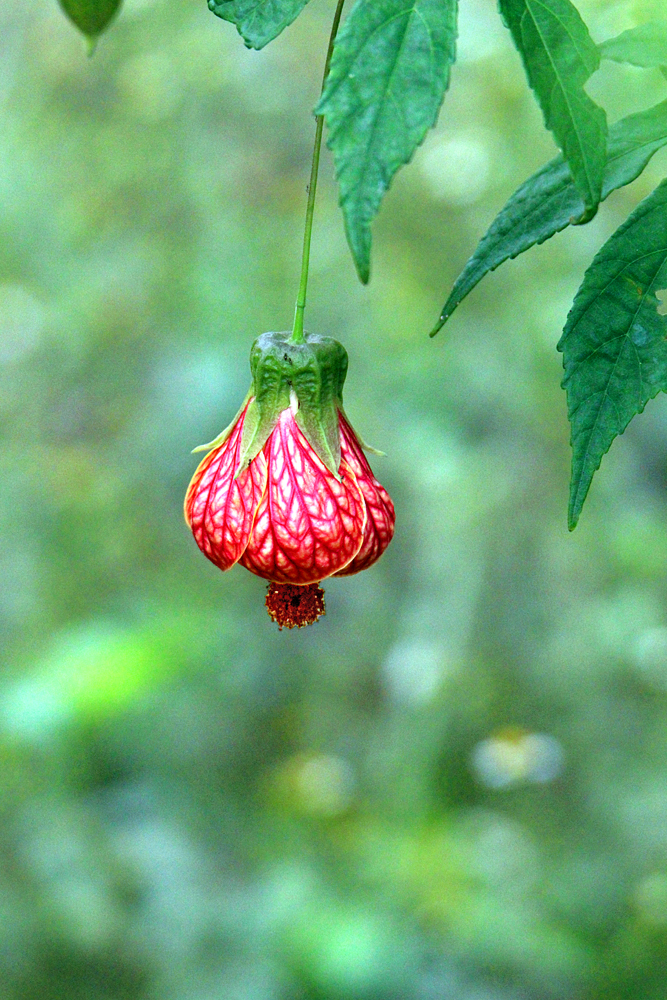 ¡Pura Vida!
More of this adventure in my "Trip Gallery" 2022 Guayabo Lodge.
Or see my Costa Rica Flora & Forests Galleries.