I did not include the "Green" in the title, though according to the books this area of Costa Rica has only Green Iguanas and none of the the Black or Spiny-tailed Iguanas, but all four of these photographed below are so different from each other, making me doubtful, even though I know that Green Iguanas come in all colors, have spiny tails, and frequently look like the other Iguana found on the Pacific Slope of Costa Rica. Here's 4 different ones with all of them photographed on the Farm Hike at Maquenque Ecolodge, 17 February 2022. Note that the lodge is located on the Caribbean (Atlantic) Slope of Costa Rica which has only Green Iguanas according to the books.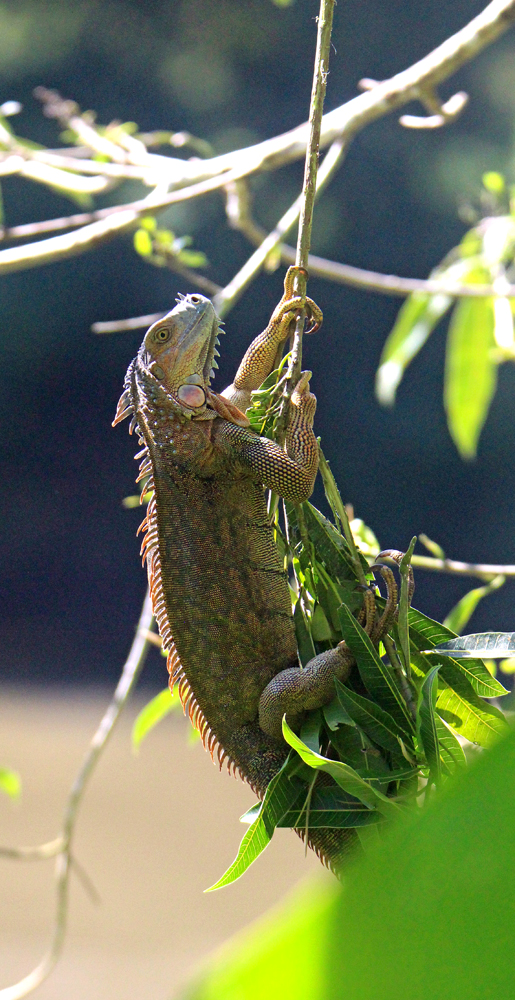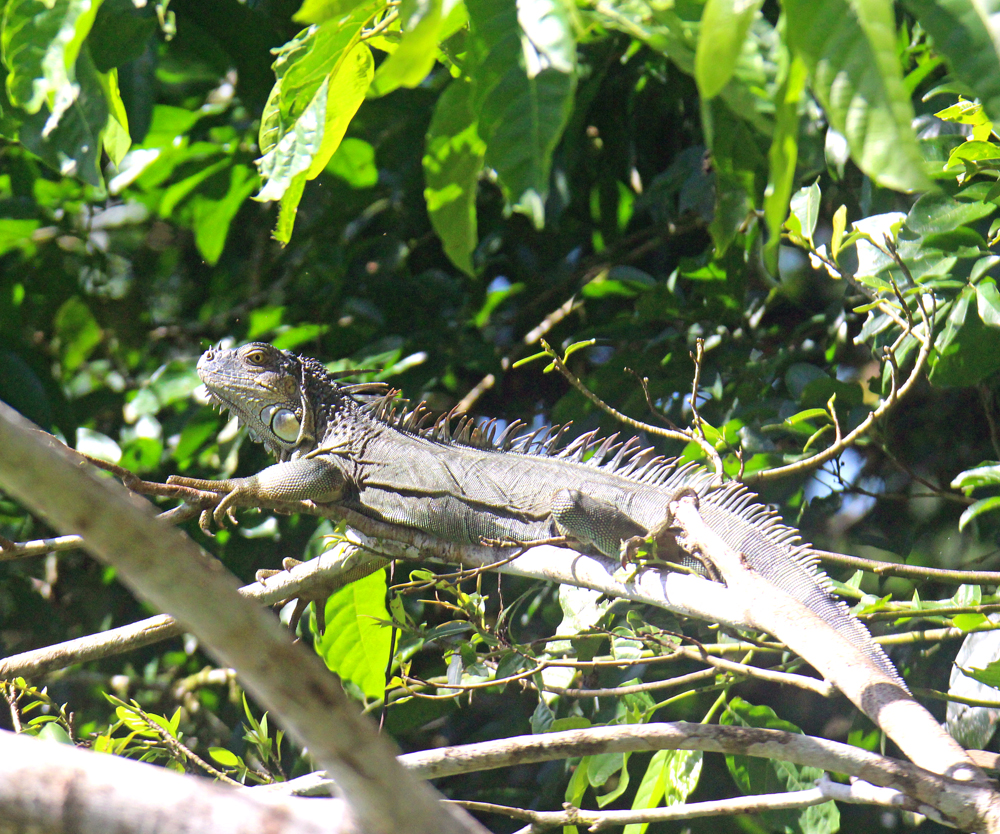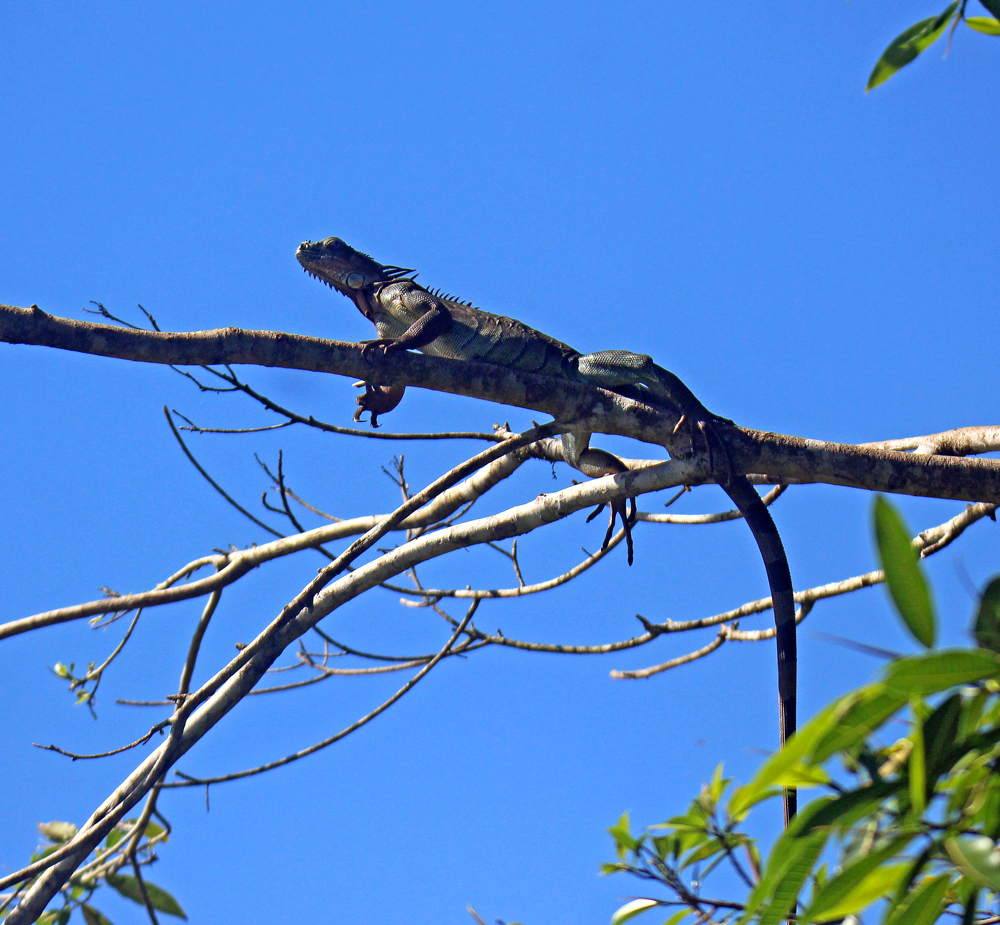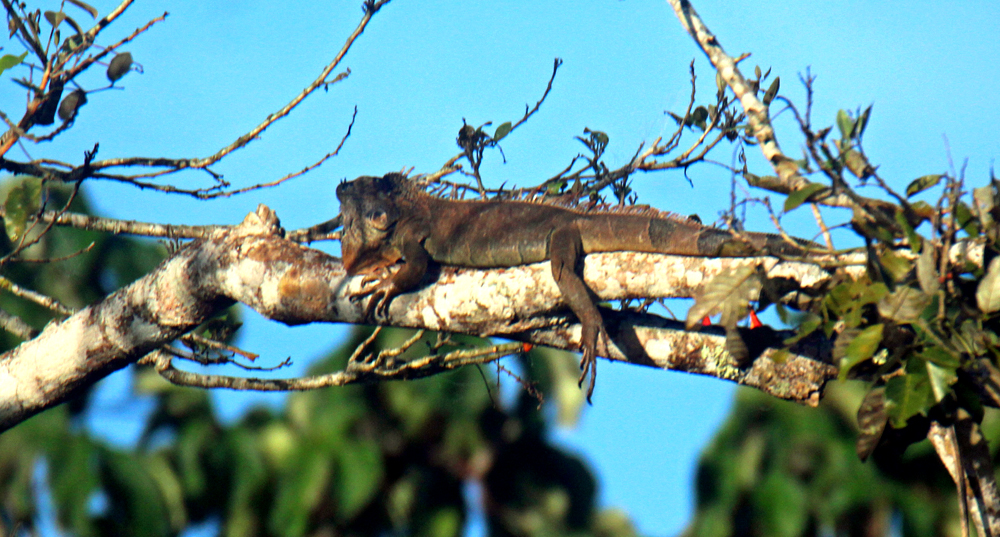 ¡Pura Vida!
For more photos, see my Green Iguana Gallery and my Black Spiny-tailed Iguana Gallery.
Read about Green Iguanas on CostaRica.com
Or a broader look at Green Iguanas on Wikipedia
Read about the Black or Spiny-tailed Iguana on Wikipedia
And/or see the Maquenque 2022 Trip Gallery!